Taylor Swift Reveals New Album 'Lover,' New Single "You Need To Calm Down"
By Nicole Mastrogiannis
June 13, 2019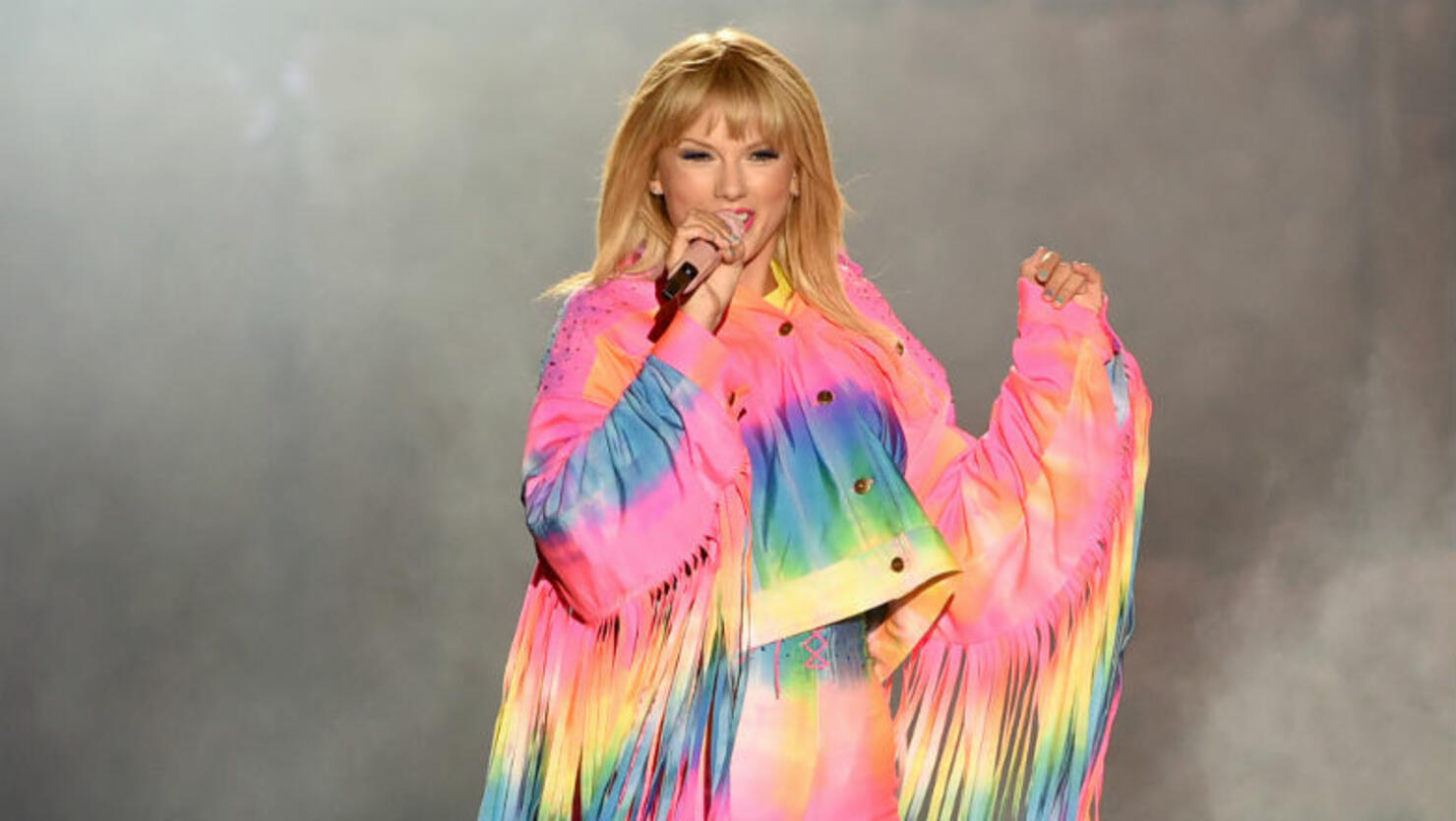 It FINALLY happened, Swifties! After over a month of sifting through easter eggs from the "ME!" music video, interviews, performances, outfits and more, on this day, June 13, 2019, Taylor Alison Swift has finally revealed the title, cover art, and release date for her highly anticipated 7th album: Lover. AND she also has a new single called "You Need to Calm Down."
Taylor promised to fill us in on "some stuff and things, and y'know," and she delivered. During an Instagram live, Swift revealed that her brand new single, "You Need to Calm Down" would be out at midnight (with the music video dropping on 6/17), and that her new album is called Lover, which is set to be released on August 23rd. Also, if Target is your thing, there are FOUR deluxe editions which each feature "completely unique content." Tay also says that her new album, in tone, is "very romantic."
The Lover album cover art features the one and only Tay in front of a pink, purple and yellow cotton candy sky, and she is wearing a matching tie-dye t-shirt and around her right eye is a pink glitter heart as she looks down. She's also rocking some blue tips at the end of her blonde hair and the word "Lover" is written in pink glitter above her head.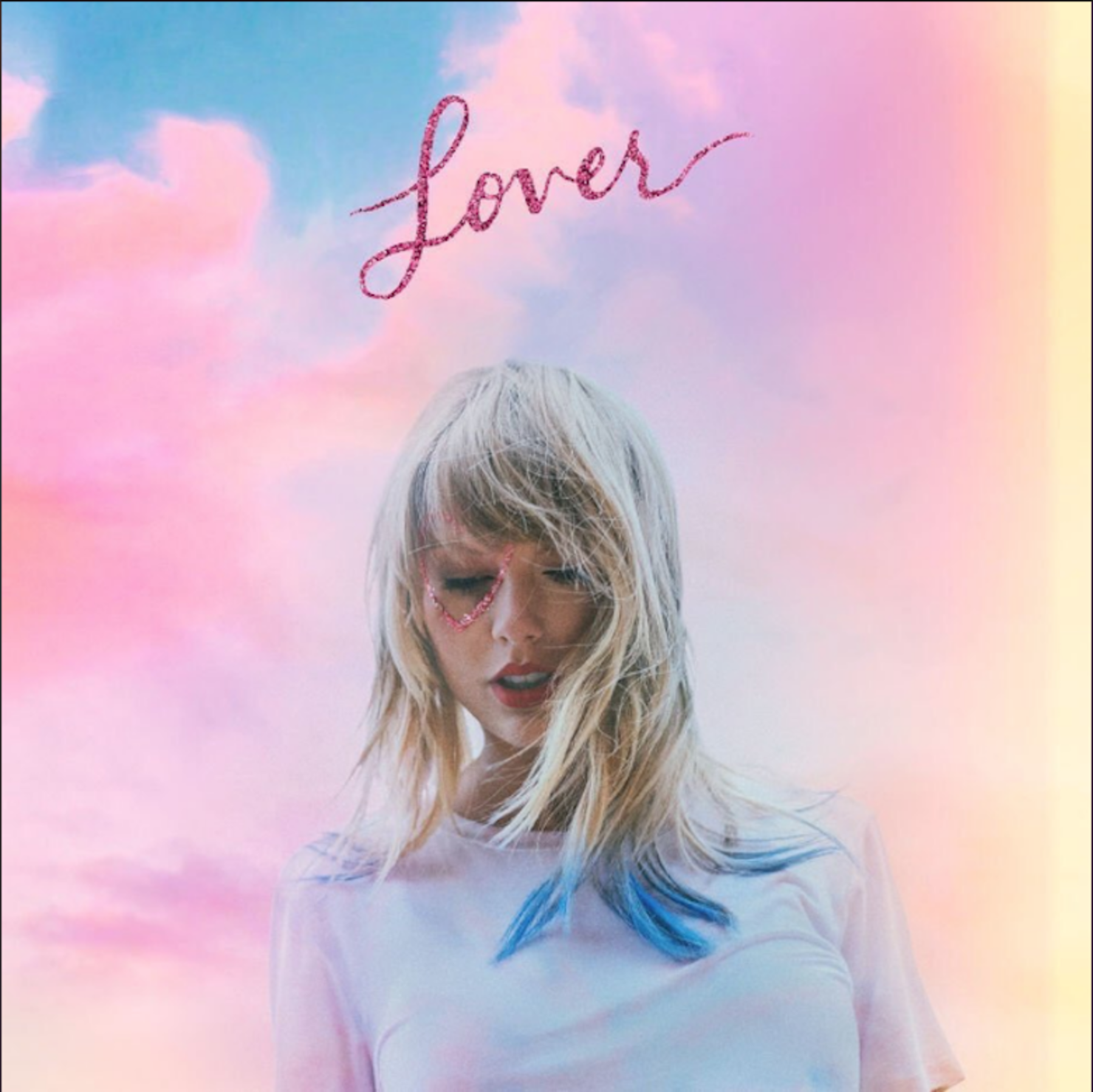 Does the word "Lover" look familiar? It should ... because IT'S BEEN RIGHT HERE THE WHOLE TIME. IN PLAIN SIGHT: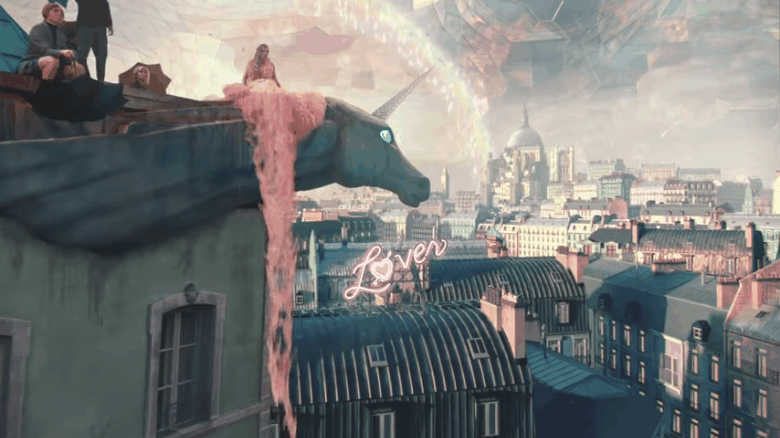 Also, going back to the new single "You Need To Calm Down" ... does this "Je suis calm!" scene ring a bell?
BRENDON. SPILLED. THE. FRENCH. TEA.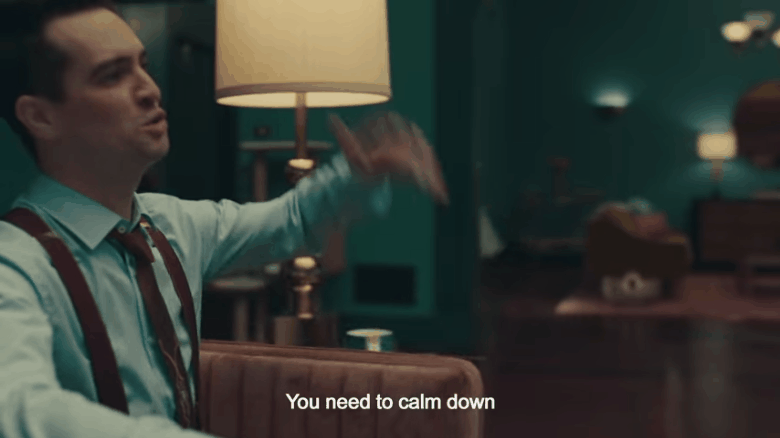 But, the new album details weren't all that Taylor revealed during her IG live. She also announced that she has a special collaboration with designer Stella McCartney — who has already heard Lover BTW! (FOMO) — and it's all inspired by the new LP.
Lover will follow Taylor's 2017 album reputation, and will showcase 18 songs in total (which is more songs than any other album she's released), and includes lead single "ME!" featuring Brendon Urie from Panic! at the Disco and "You Need To Calm Down."
Other details are not yet known, however, most recently fans have speculated that Taylor has a Katy Perry collaboration up her sleeve after a photo of a plate of cookies with "Peace At Last" written on the plate was posted to Perry's Instagram, also confirming the end of the pop stars' feud. "Let's Be Friends" was the location that Katy used for the post.
Are you ready for Lover? *makes countdown to August 23rd*
Photo: Getty Images