Cole Swindell Dials "Dad's Old Number" Ahead Of Father's Day
By Lauryn Snapp
June 14, 2019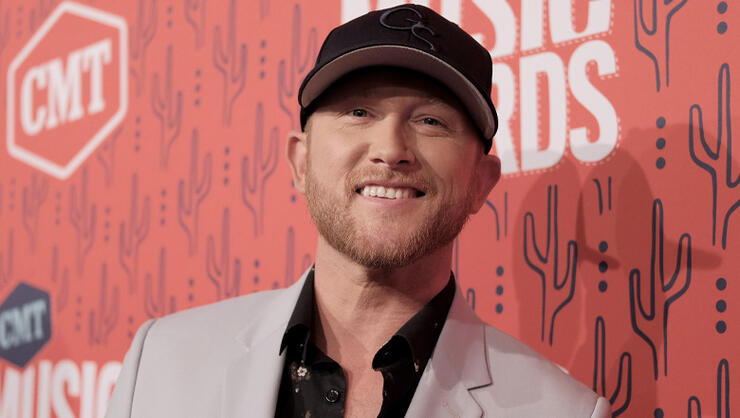 Just in time for Father's Day, Cole Swindell released a live version of his emotional track, "Dad's Old Number."
The Georgia native lost his dad unexpectedly in 2013 following a tragic accident where a car that was being worked on fell causing the fatality. The traumatic experience would later inspire Cole to write his emotional hit, "You Should Be Here." While Cole did not write "Dad's Old Number" the country singer says that it hit close to home and is among the top of his list for songs he has recorded.
"If you've ever lost someone you love," Cole tells People, "[It] doesn't have to be your dad -- no matter who that is, you know what it's like to have their number right there in your phone and just wish you could call it through the good times and the bad times because they were the ones that were always there for you."
The original version of "Dad's Old Number" appears on Cole's latest album, 'All of It.' Take a listen to the new live recording captured at Joe's Bar in Chicago posted below. Let Cody Alan know what you think by connecting on Twitter.
Photo Credit: Getty Images.