Dan Smith Breaks Down Bastille's Third Studio Album 'Doom Days'
By Katrina Nattress
June 14, 2019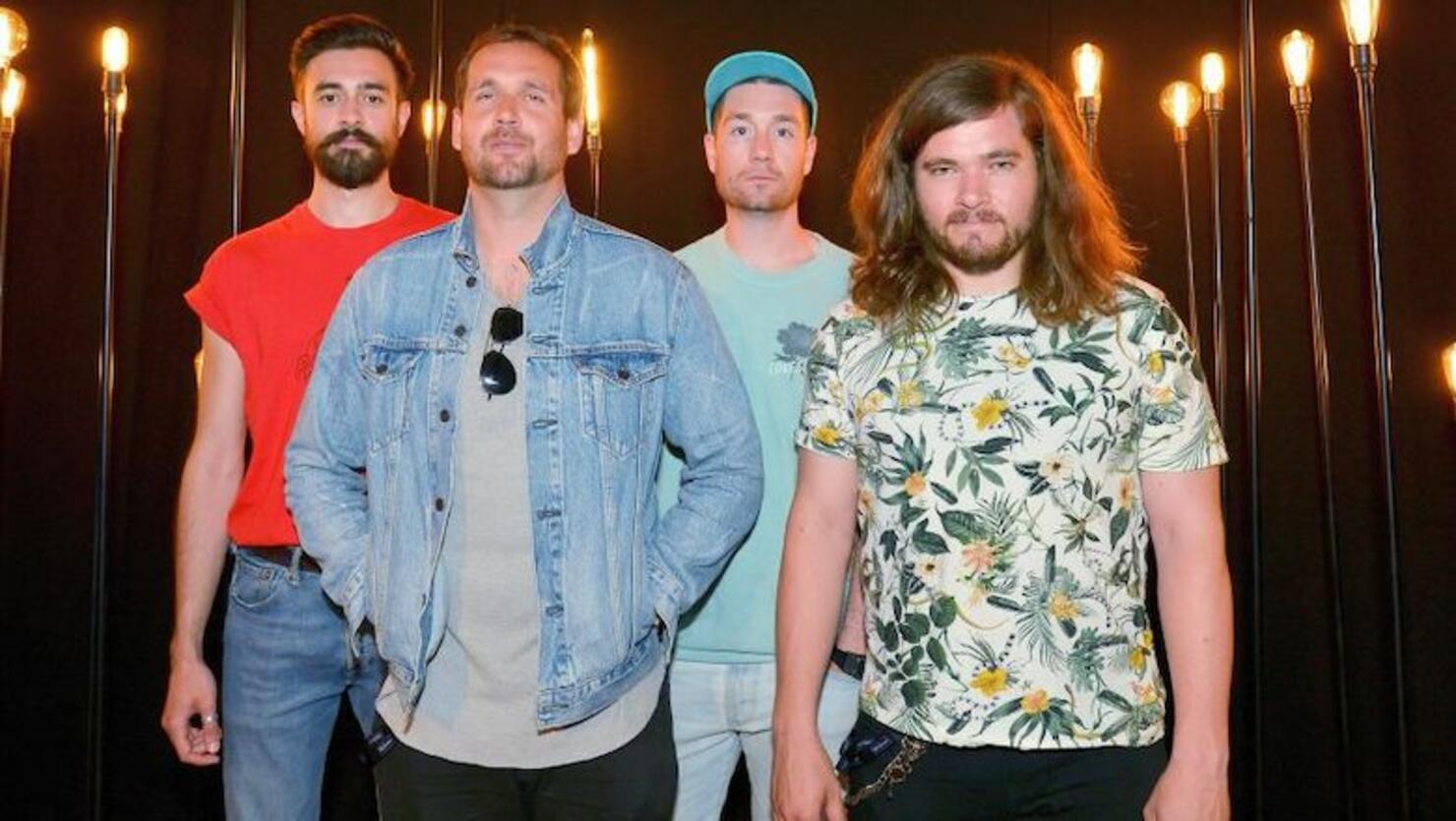 On Friday (June 14), Bastille released their highly anticipated third studio album, Doom Days, and to commemorate the occasion, singer Dan Smith dissected the record for Billboard.
The songwriter revealed that this album was a direct response to their 2016 effort Wild World, and the experiences that followed. "Touring [Wild World] meant singing songs about reacting to the world's changes every night, and the production that we created around it was a very heightened version of those ideas -- there was a lot going on," he recalled. "We wanted to make a record that was all about pure hedonism and totally shut off from the problems of your life and issues of the world."
The result is an apocalyptic story about one raucous night out and humans' yearn for escapism.
Bastille will be celebrating the release of Doom Days with a special album release party hosted by iHeartRadio on June 17. Find out how you can livestream the event here and read the stories behind the album's singles below.
"Quarter Past Midnight"
"I wanted to articulate that feeling when for some people, the evening's over and the responsible people can peel off home, and then there's that group that just wants to keep forging on into the night to see what's going to happen; it's that sort of reckless abandon that's in the air. I wanted it to feel like it's set in the back of an Uber flying through the city, and capture that sense of a city at night and how everything's flipped on its head.
"I must have written 20 to 30 verses because there's so much to say and not much space to say it in. I guess I wanted it to be an exciting mini-journey that sets the tone and drops you straight into the middle of the story. Also, I wanted to allude to the characters being in this space where they're perhaps not in control of what they're doing or saying, or where they're going."
"Doom Days"
"This is the last song that we wrote for the album. The chorus has been around for a while and as we were coming to the end of the album process, I had all of these ideas floating around in my mind that I wanted to say but hadn't managed to articulate yet. We had like a week before the album was getting mastered and as I often do, I turned to everybody and said, 'Right, there's another song I want to add. Sorry!'
"We were flying to Australia to do three gigs in three days and we had one day at One Eyed Jack's left, so we went in and recorded the song and the parts in its structure, but there was so much I wanted to say that I wrote 30 verses and recorded all 30 verses in three different octaves. Then we got on the plane to Australia and on the 24-hour flight, I wrote another 30 verses. I found a couple of hours in between the three gigs and went to a studio in Melbourne to record and sent those 60 verses to [co-producers Mark Crew and Dan Priddy] who happened to be in L.A. So this weird song that happened in a week between London, L.A. and Melbourne essentially sums up everything we wanted to say on the album.
"It was nice doing it last because it allowed me to look back at the record and think, if it's an album about escapism, I needed to articulate what I needed escaping from. I wanted it to have no structure and flow like a rap, and to cram in as many references and points about life and anxieties in 2019 as I possibly could."
"Those Nights"
"Those Nights" might be my favorite song we've ever made. I wanted to build a track that felt like the end of the night; it's woozy and aimless and blurry and maybe not really sure what's going on, it's the yearning for human contact. Rittipo came in and we listened to a lot of Bon Iver, he played us a lot of jazz and we sort of let him loose again. We wanted him to layer up an orchestra of different saxophones to create that slightly hazy nighttime warm hug of a feel. Also we got a gospel choir to come in and we used their vocals as a sample to feel like voices in your head.
"I wanted the beat to sound like it was happening in the room next door so it's really muted. Then the outro is like the space between when you remember what's happened and when you pass out. I love The Streets' album A Grand Don't Come For Free,which is also a kind of narrative concept record, so I nodded heavily to that with the outro. Basically I wanted a musical outro that allowed the musicians that we brought in to just go off on one, really. It feels like a very honest, raw song and I really love it."
"Joy"
"'Joy' is about waking up on the kitchen floor and suddenly the anxieties of everything that's happened, everything you've done and said, the problems of the world you've been trying to forget, all of the sudden come flooding back in, and then you get a phone call from that one person who can set your head straight. I guess sometimes redemption can come from the smallest, most innocuous pieces of human contact, and also I wanted to touch on the irony that we've looked at phone addiction earlier on the album, but ultimately it's the thing that pulls you back from the brink.
"In these bizarre, weird, complicated times, it's easy to be nihilistic and pessimistic and I'm like that very often, but I wanted the album to have an arc. It would have been easy to end in a super-negative way, but forcing ourselves to have a little bit of optimism felt important to the album."
Photo: Getty Images