Taylor Swift's New Pro-LGBTQ Single Prompts Increase In GLAAD Donations
By James Dinh
June 14, 2019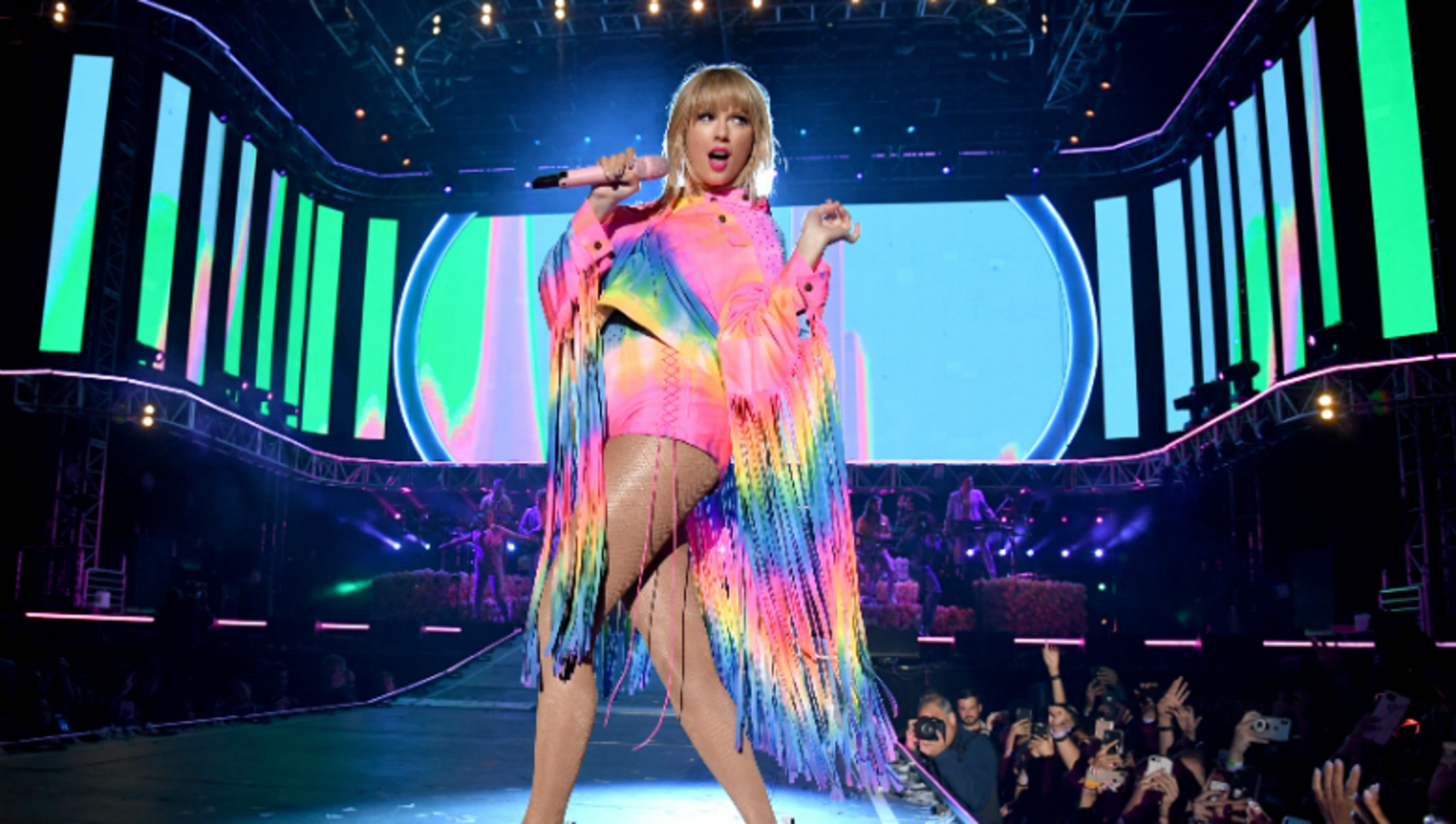 Taylor Swift stepped up her advocacy for the LGBTQ community with the release of her new single, "You Need to Calm Down," and it's paying off — literally.
Hours after the pop titan dropped the anti-hate stomper, which calls out homophobia and references GLAAD, the folks over at the Gay & Lesbian Alliance Against Defamation revealed to TMZ that they've seen an influx in donations. To be specific, GLAAD recently started a fundraiser to support LGBTQ advocacy work during Pride month and set a goal of $1,300 as a tribute to Swift's favorite number: 13. At time of press, many of the donations were for none other than $13. During her second verse of the track, Swift sings: "You are somebody that we don't know/ But you're comin' at my friends like a missile/ Why are you mad when you could be GLAAD? (You could be GLAAD)/ Sunshine on the street at the parade/ But you would rather be in the dark ages/ Makin' that sign must've taken all night." Produced by Swift and Joel Little, "You Need to Calm Down" is the second single from her just-announced album, Lover, which is scheduled to drop on August 23.
"It's about how I've observed a lot of different people in our society who just put so much energy and effort into negativity," the pop titan recently said of the track. "It just made me feel like, "You need to just calm down, like you're stressing yourself out. This seems like it's more about you than what you're going off about. Like, just calm down."
World Pride 2019 is in full effect and iHeartPride is celebrating the monumental June celebration with all kinds of coverage. iHeartRadio, Z100 New York and 103.5 KTU are Presenting Media Sponsors for NYC Pride and we're taking the milestone to heart with LGBTQ-focused coverage on everything from entertainment, politics and details on the summer festivities. After all, it does coincide with the 50th anniversary of the Stonewall uprising. Stay tuned for more on World Pride 2019 and keep an eye out for our float in the Big Apple's all accumulating parade on June 30!