Watch A Young Thomas Rhett Duet With Dad
By Lauryn Snapp
June 14, 2019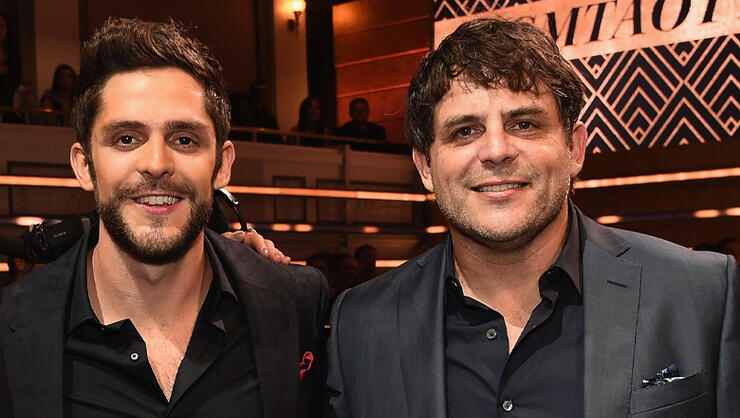 Watch a young Thomas Rhett sing "Third Rock from the Sun" with his dad, Rhett Akins.
It will definitely make your day.
Even at a young age, TR was preparing to follow his father's footsteps and was destined for the stage. In the clip that Thomas shared on YouTube, TR is dressed like a little 90's cowboy and is showing off his vocal talent alongside his famous father in a cover of the Joe Diffie classic, "Third Rock From The Sun."
RELATED: Thomas Rhett & Rhett Akins Perform 1st Song They Ever Wrote Together.
Watch the throwback duet between the father and son pair.
Photo Credit: Getty Images.