Simple Creatures Reveal Second EP Release Date
By Katrina Nattress
June 16, 2019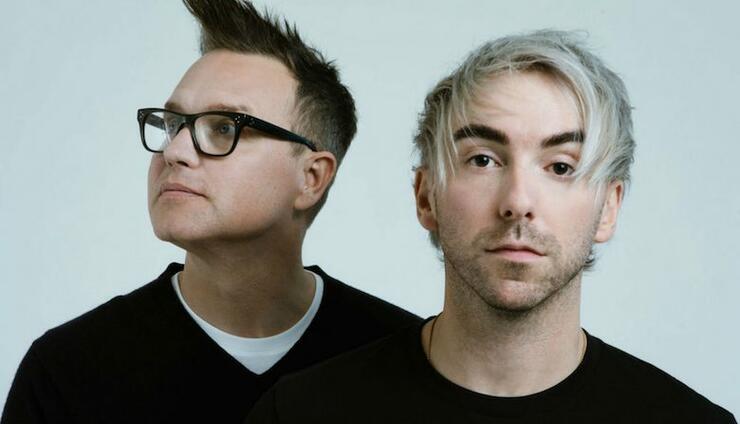 Simple Creatures had quite the eventful weekend at Download Festival. During a chat with Rock Sound, Mark Hoppus and Alex Gaskarth threw care to the wind and revealed a bunch of information they maybe we're supposed to divulge.
"We're going to be touring the U.S. in the Fall," the blink-182 frontman revealed. "And other countries as well, but I don't think those have been announced yet. Although the U.S. hadn't been announced yet and I just ruined that too. Ask me a question, I'm going to answer you honestly and not be obtuse like 'oh I dunno we're kinda talking about—' WE'RE TOURING THE U.S. IN THE FALL."
As for when we can expect the Trash Pop duo's next EP? "Sooner than you think," Gaskarth said.
"There's no timeline with this band, it's always just as it happens and as it feels right things will come out. So EP II is starting to sound like an EP II, so we're like okay – let's fire that one up… For sure – sooner than you think."
Hoppus interrupted, asking Gaskarth "Why don't you say the date?"
"Oh, oh! We're shooting for Friday, September 13," Gaskarth responded after momentarily forgetting the date. "We said 'when's the next Friday the 13th?' because we're spooky like that." They then looked off camera to their groaning management team.
Watch the full interview below.
The supergroup also used their headlining slot at the UK fest as an opportunity to play their new single "Special" live for the first time, and brought out a herd of unicorns for the occasion, because why not? Watch the "magical" performance below.
Chat About Simple Creatures Reveal Second EP Release Date