Thousands of Cases of Pillsbury Best Flour Being Recalled Over E. Coli
By R.J. Johnson - @rickerthewriter
June 17, 2019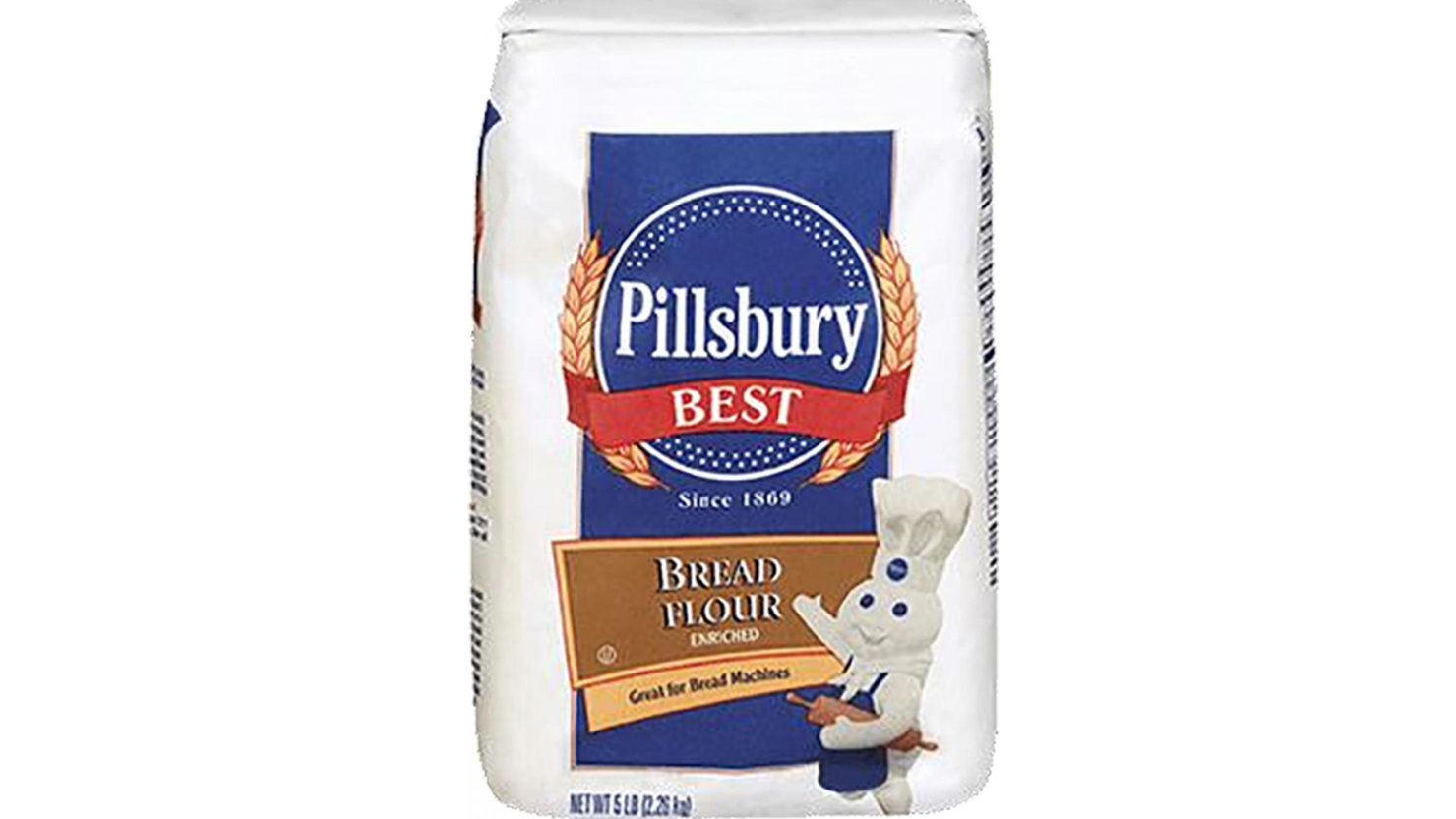 It's time once again to check your cupboards - this time for Pillsbury Best flour because of the possible presence of E. coli, the FDA announced on Friday.
Hometown Food Company, along with ADM Milling Co. initiated the voluntary recall of two specific lots of its Pillsbury Best 5 lb. Bread Flour due to the potential presence of the bacteria.
"Approximately 4,620 cases of impacted Pillsbury® Best 5 lb. Bread Flour were distributed to a limited number of retailers and distributors across the following 10 states: Connecticut, Delaware, Maryland, Maine, New Hampshire, New Jersey, New York, Ohio, Pennsylvania and Virginia," the FDA said in its release.
The affected product also has the following UPC codes, lot codes and 'Best-If-Used-By' dates:
Pillsbury Best™ Bread Flour 0 5150020031 5 8 342 JUN 08 2020 4,080
Pillsbury Best™ Bread Flour 0 5150020031 5 8 343 JUN 09 2020 540
The FDA says so far, no illnesses have been reported in association with the recall and that company was issuing it out of an abundance of caution. Hometown Food Company says they were informed by ADM Milling Co. that certain wheat used to make the two lots of Pillsbury Best 5 lb Bread Flour has been linked to E. coli illnesses associated with other flour products.
E. coli can cause a variety of symptoms in people, including severe stomach cramps, diarrhea, and vomiting. People develop symptoms within 3-4 days of ingesting the bacteria and most people recover within a week of becoming ill. In some, more serious cases, individuals could develop a more serious illness called hemolytic uremic syndrome (HUS), which can result in kidney failure, stroke and even death, the Centers for Disease Control said.
The recall is in addition to one issued back in March in which 12,000 cases of Pillsbury Unbleached All-Purpose Flour were recalled due to contamination with salmonella.
Pillsbury apologized for the recall and said they were offering replacement coupons for your product. Consumers can call their toll-free 800 number (1-866-219-9333), which will be staffed daily from 9:00 a.m. to 9:00 p.m. CDT.
Photo: U.S. Food and Drug Administration