Tiffany Haddish Cancels Atlanta Show Over Georgia's Abortion Ban
By Paris Close
June 17, 2019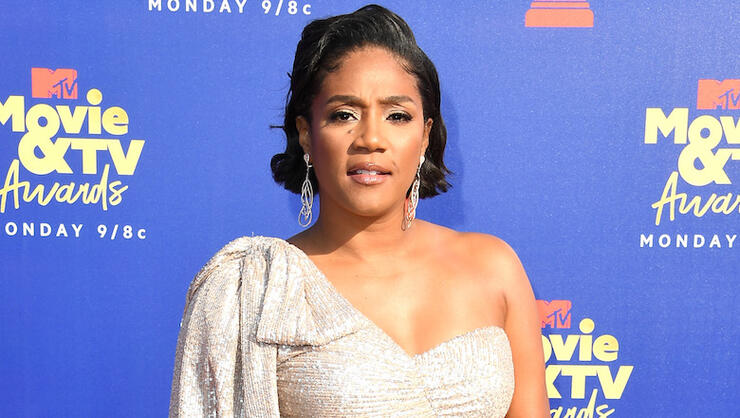 Tiffany Haddish has pulled out of her upcoming stand-up gig in Atlanta in light of Georgia's new abortion law.
Haddish, who was planned to perform a show at the Fox Theatre on June 22, has decided to withdraw from the event unless lawmakers reverse the new legislation banning abortions as soon as six weeks.
"After much deliberation, I am postponing my upcoming show in Atlanta. "I love the state of Georgia, but I need to stand with women and until they withdraw Measure HB481, I cannot in good faith perform there," the Girls Trip actress said in a statement to ticket-holders, who have since been offered refunds by the venue.
Haddish joins the growing crowd of protesters raising their voice in opposition to the law approved by Georgia Governor Brian Kemp, who signed a clause in May which states "unborn children are a class of living, distinct person." In addition, the controversial law would prohibit abortions once a fetal heartbeat is detected, possibly as early as the sixth week, when a woman might not know she's pregnant. Unless rescinded, the heartbeat bill is expected to go into effect next year.
Haddish is the first star to cancel an appearance in Georgia over the bill. However, dozens of actors have threatened to take their business outside of the Peach State if the ban becomes law. The most vocal amongst them has been actress Alyssa Milano, who is at work on a new show in the state.
"We want to stay in Georgia. We want to continue to support the wonderful people, businesses and communities we have come to love in the Peach State. But we will not do so silently, and we will do everything in our power to move our industry to a safer state for women if H.B. 481 becomes law," Milano tweeted to Speaker of the House David Ralston and Kemp in response to the bill.
Since the ban's introduction, Warner Media, Netflix, and Disney and several other production companies have been contemplating whether to continue production in Georgia.
Photo: Getty Images
Chat About Tiffany Haddish Cancels Atlanta Show Over Georgia's Abortion Ban