A Guide To All Of The Cameos In Taylor's 'You Need To Calm Down' Video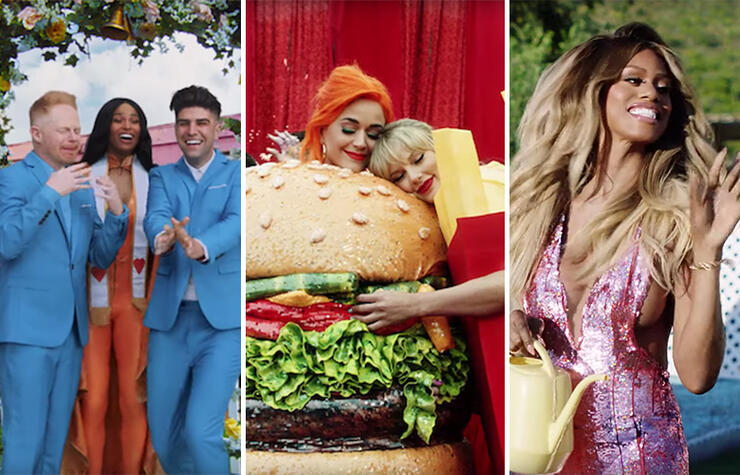 Taylor Swift's ultra-colorful, Pride themed music video for her second single, "You Need To Calm Down" was released this week and was filled to the brim with celebrity cameos. A tea party with the Fab Five, Katy Perry reprising her role as a hamburger and Ryan Reynolds as a painter are just among the handful of celeb appearances that we have been treated with. Nearly every celebrity was cast because of their prominence and advocacy in the LGBTQ+ community and some have even been longtime friends of Swift.
Scroll below for a guide to all of the cameos in "You Need To Calm Down"!
1. Dexter Mayfield
Dexter is a queer and plus-size model who previously made a cameo in Katy Perry's "Swish, Swish" video.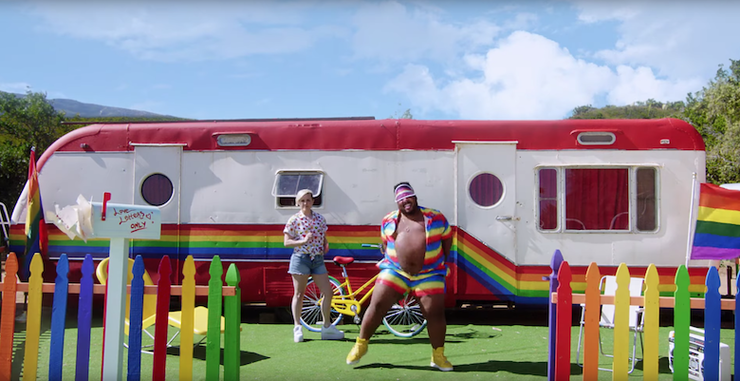 2. Laverne Cox
Laverne rose to stardom with her role as Sophia on Netflix's Orange Is The New Black. She became the first openly transgender person to be nominated for a Primetime Emmy Award. In 2015, she presented Swift with the Billboard Music Award for top 200 artist.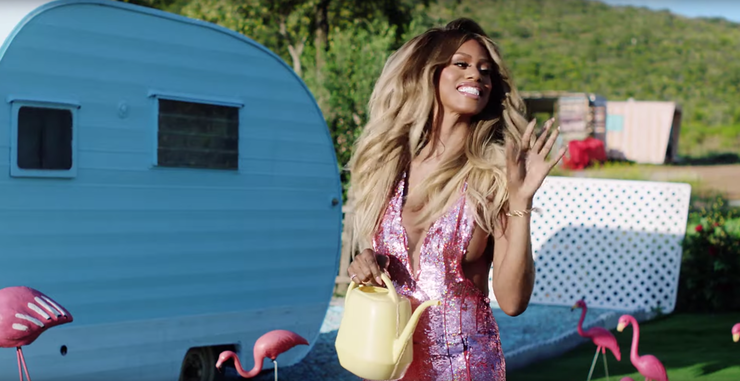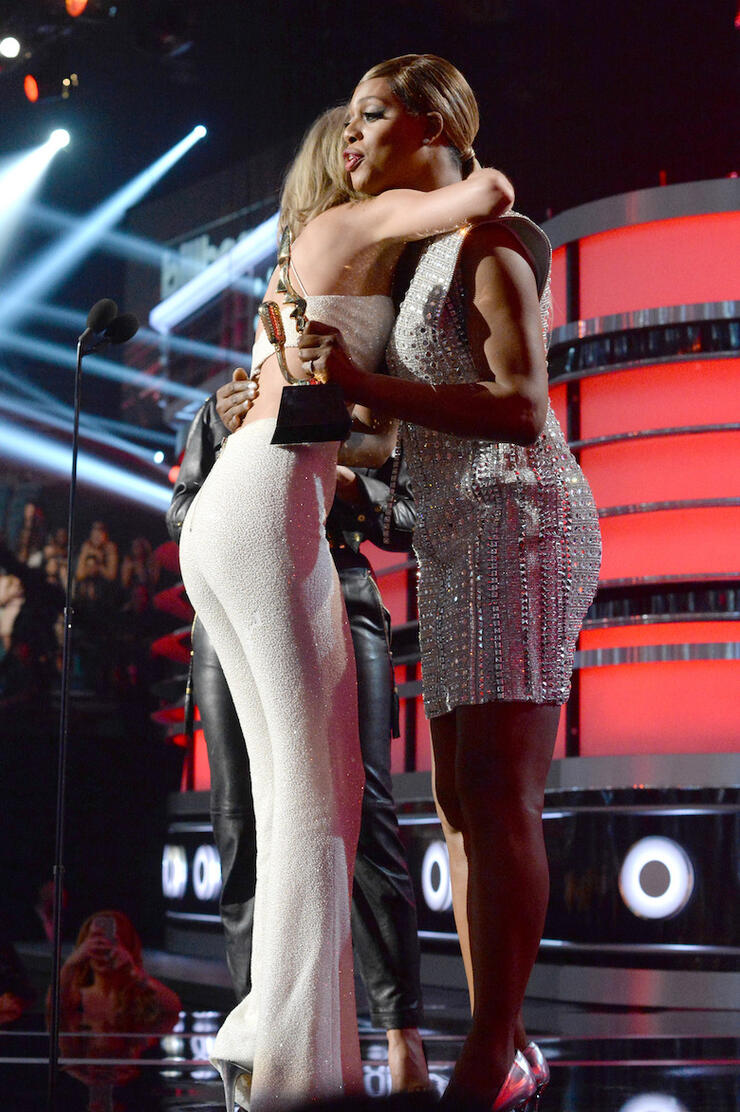 Photo: Getty Images
3. Hannah Hart
Hannah, seen lifting a boombox like a weight, is best known for being the chef behind the popular Youtube series, My Drunk Kitchen.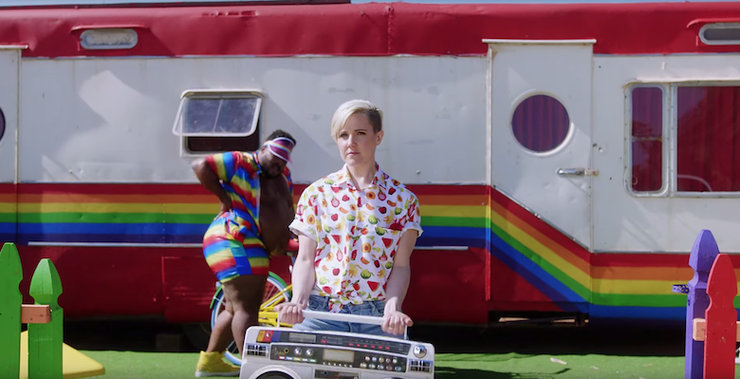 4. Todrick Hall
The actor, singer, choreographer (and Taylor's BFF) both starred in and co-produced the "You Need To Calm Down" video.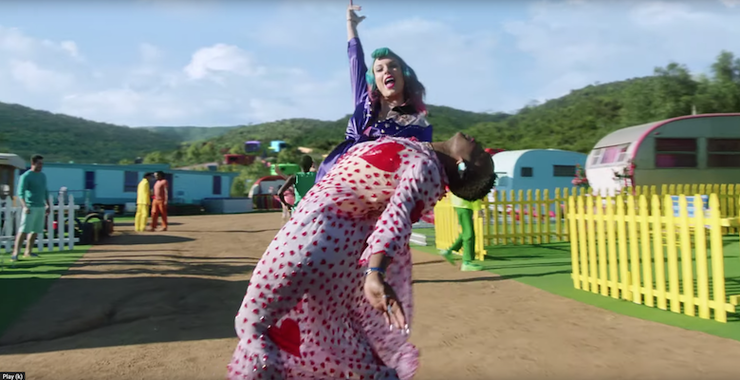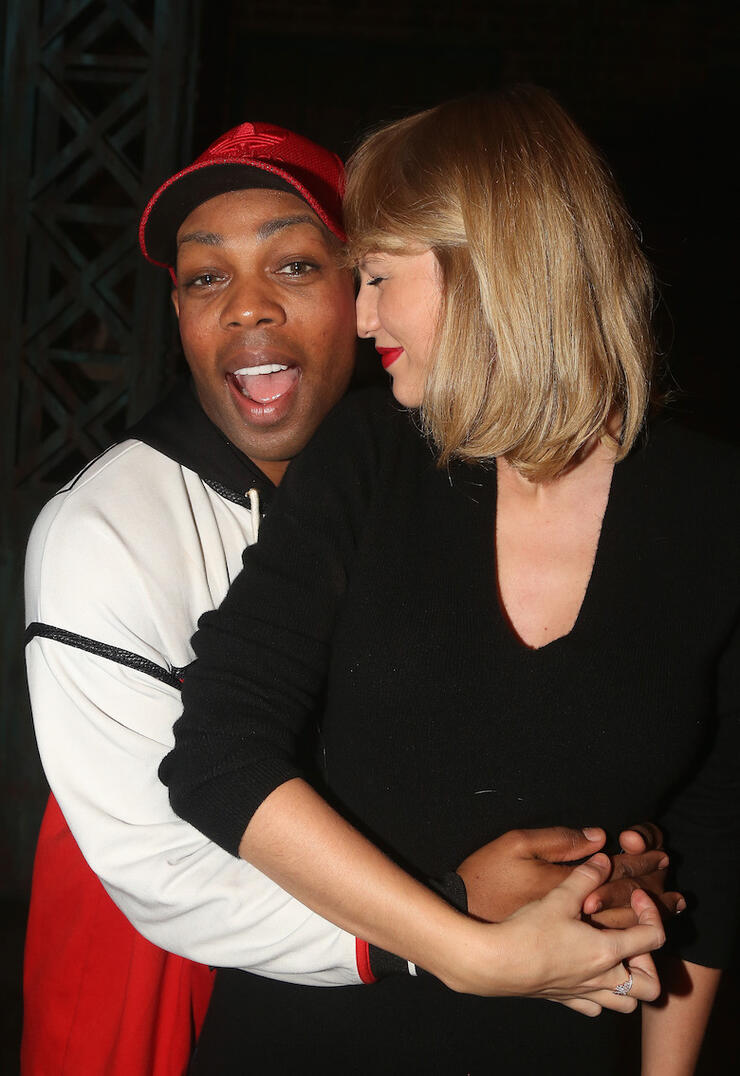 5. Chester Lockhart
You may recognize Chester from one of the many cameos he has made in Todrick's videos. The musical theatre performer met Taylor for the first time during her "1989 Tour."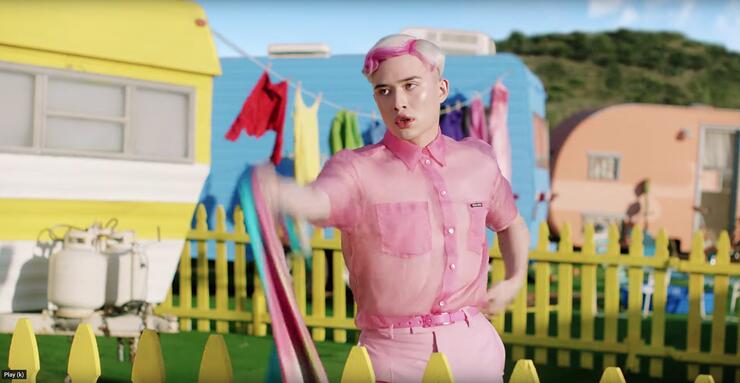 6. Hayley Kiyoko
Bow and arrow wielding Kiyoko performed her song "Curious" as a duet with Taylor at her Foxborough, MA stop during the Reputation tour. According to fan theories, Hayley hitting the "Number 5" on the target in the video could be an easter egg that she is featured on Track 5 on Taylor's new album Lover.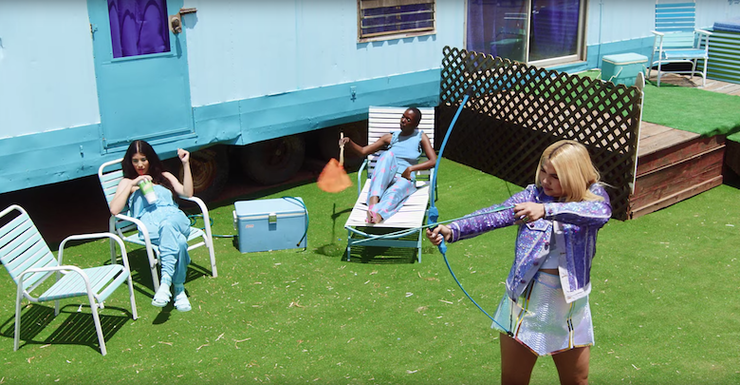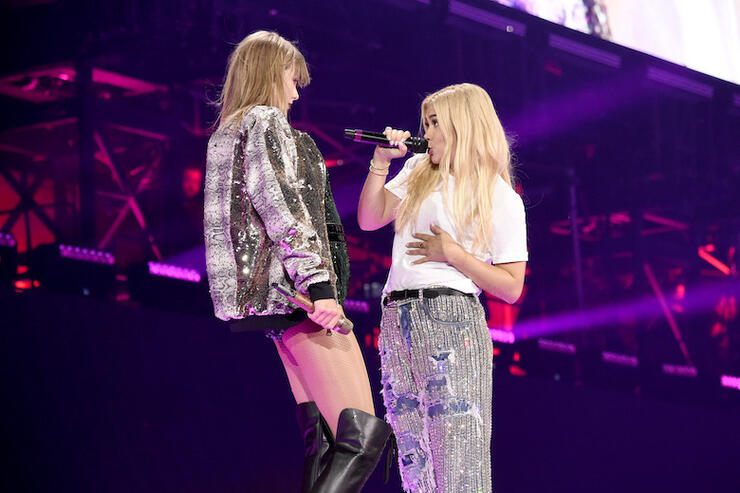 Photo: Getty Images
7. Ciara
The singer is seen officiating the marriage of real life couple, Jesse Tyler Ferguson and Justin Mikita. In 2015, Taylor brought Ciara and now-husband Russell Wilson out on stage during her Seattle stop on the "1989 Tour." This year, she and Ciara were spotted dancing together in the crowd at the BBMAs.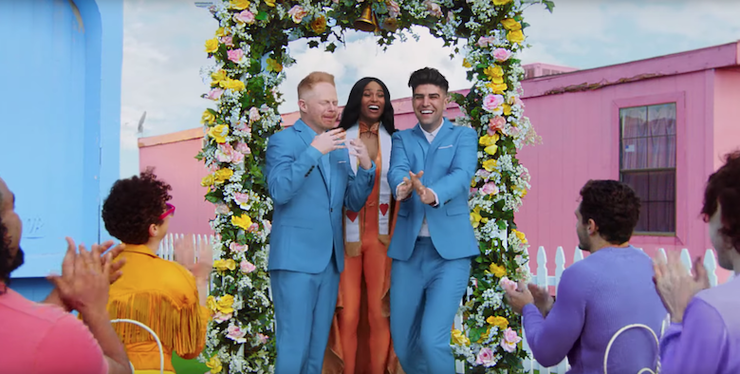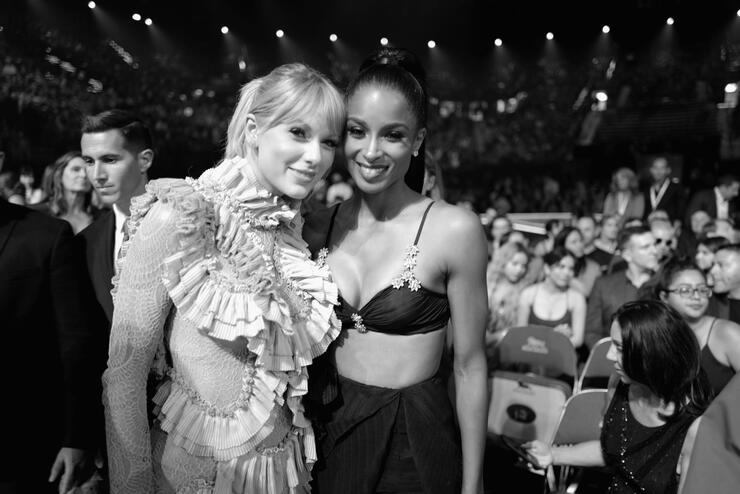 Photo: Getty Images
8. Jesse Tyler Ferguson and Justin Mikita
Jesse recently sang alongside Taylor during her surprise performance at New York City's famous Stonewall Inn on June 14th.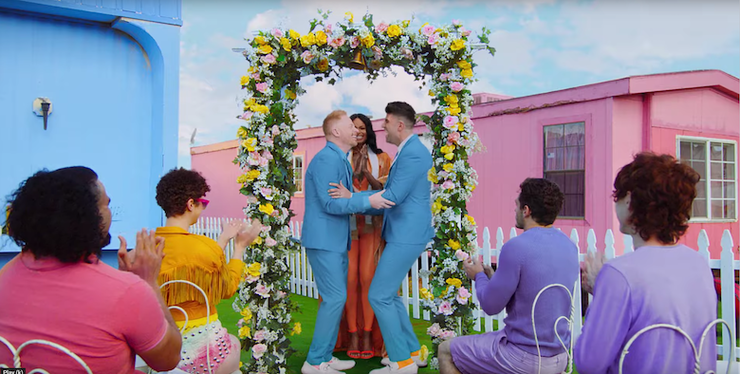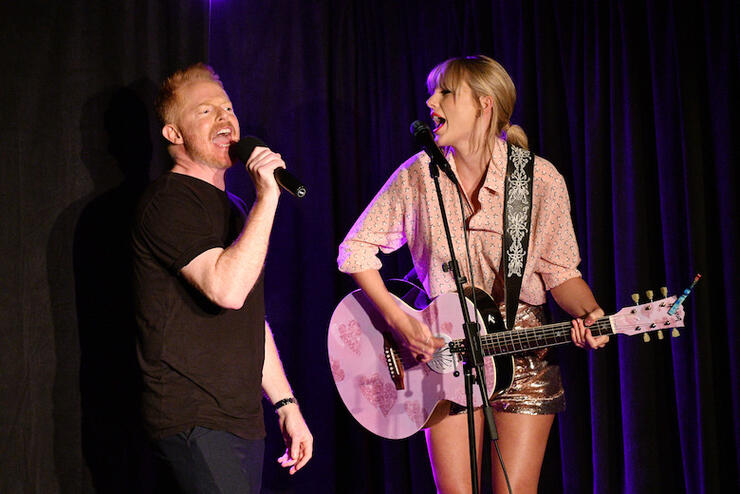 Photo: Getty Images
9. The Cast of Queer Eye - Antoni Porowski, Tan France, Karamo Brown, Bobby Berk and Jonathan Van Ness
The cast of Netflix's Queer Eye enjoy a colorful tea party with Taylor and Todrick.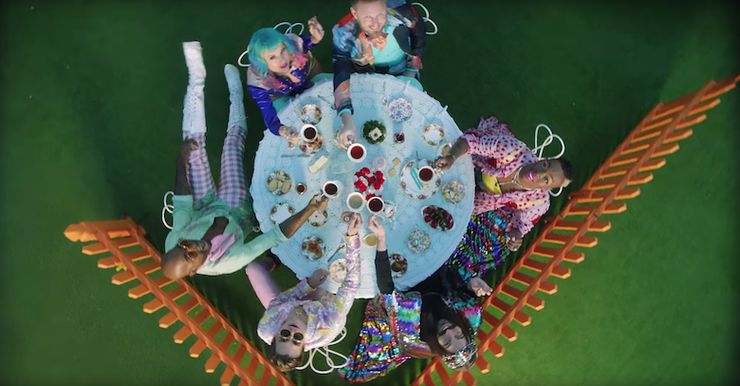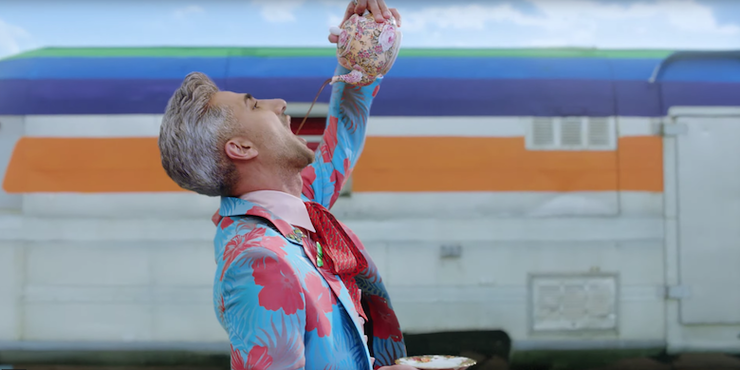 10. Adam Rippon
Olympic figure skater Adam Rippon is the first openly gay athlete to win a medal in Winter Olympics history. He appears as a snow cone vendor in the video.
11. Adam Lambert and Ellen Degeneres
Adam Lambert is seen tattooing "Cruel Summer" on Ellen as she looks on in apparent pain. The last time Taylor visited Ellen's talk show, they both joked about the comedian making an appearance in her next video. Turns out they were hinting at us Swifties all along! Adam ran into the singer at the Ellen show, where she asked him if he wanted to appear alongside Ellen in the video. Fans also believe that "Cruel Summer" is the name of one of the songs on Lover.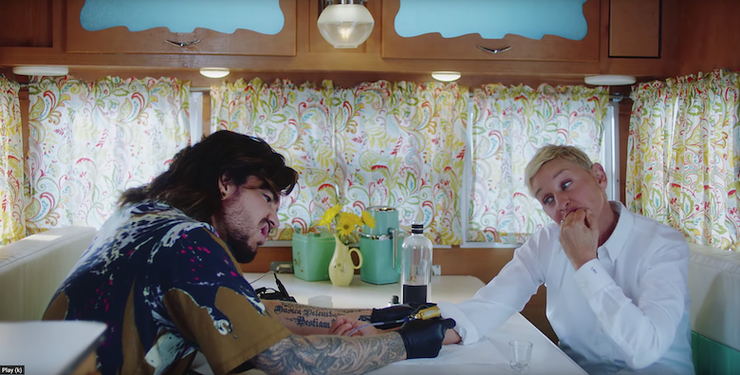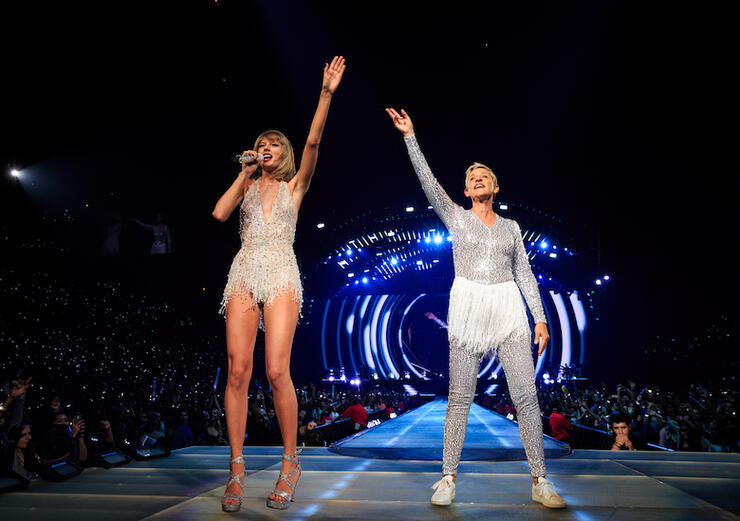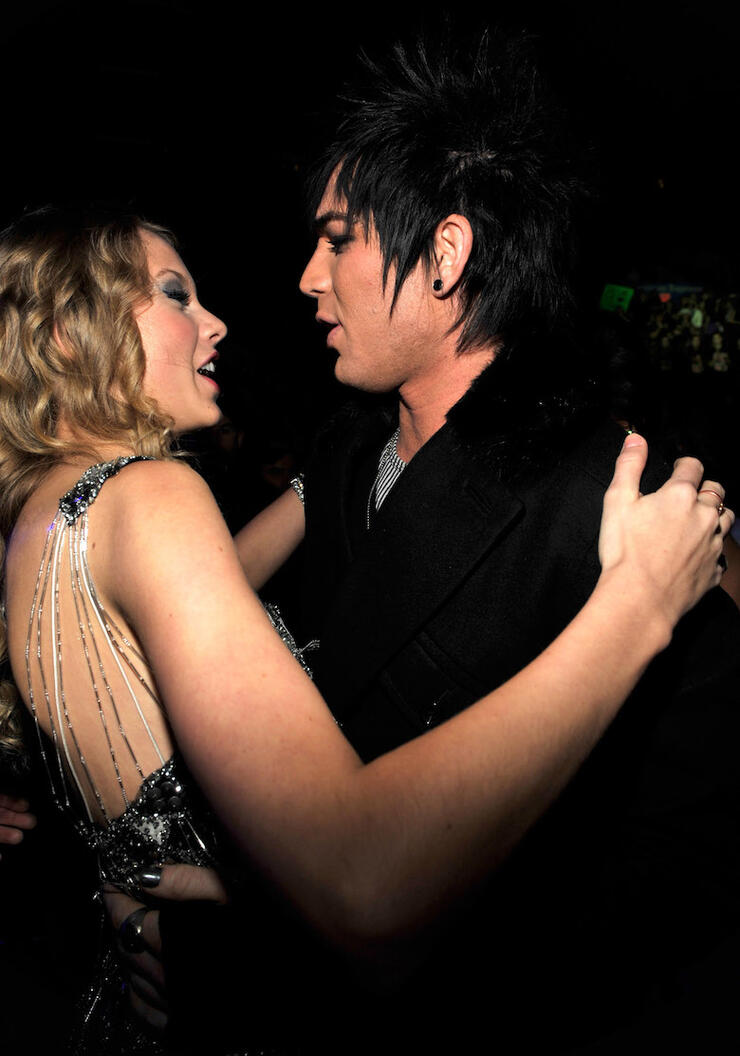 12. Billy Porter
Star of FX's Pose and known for wearing the most eye-catching gowns on the red carpet, Billy struts confidently in front of a group of rowdy protesters.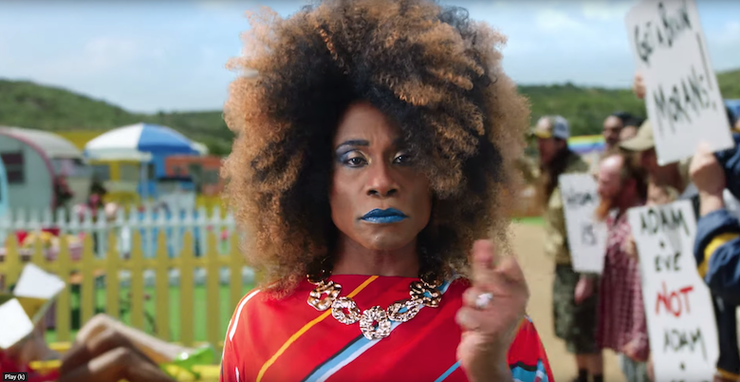 13. Former Drag Race contestants Tatianna, Trinity Taylor, Delta Work, Trinity K. Bonet, Jade Jolie, Adore Delano and A'keria Chanel Davenport, and Beyoncé impersonator and transgender activist Riley Knoxx
The group portrays Taylor and other popular music icons during a "Pop Queen Pageant," which they all win. Because "We all know now/ We all got crowns."
The star-studded pageant includes:
Tatianna – Ariana Grande
Trinity "The Tuck" Taylor – Lady Gaga
Delta Work - Adele
Trinity K. Bonet – Cardi B
Jade Jolie – Taylor Swift
Riley Knoxx - Beyoncé
Adore Delano – Katy Perry
A'keria Chanel Davenport – Nicki Minaj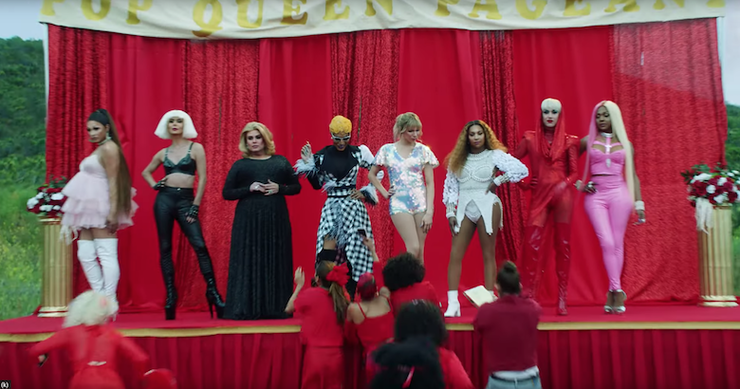 14. RuPaul
Iconic drag queen, RuPaul presents a crown on stage as Taylor sings "and we see you over there on the internet/comparing all the girls who are killing it/but we figured you out/we all know now we all got crowns."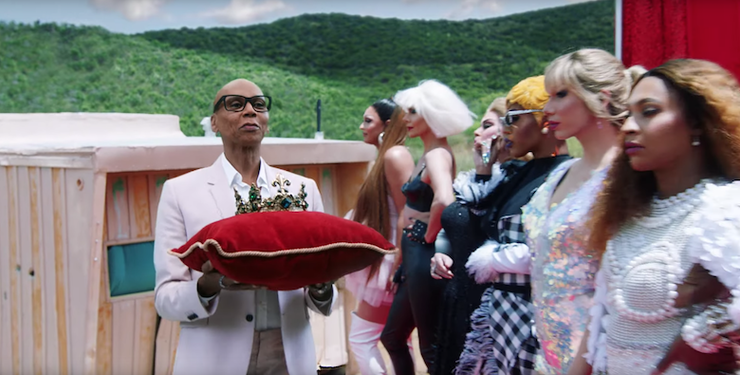 15. Katy Perry
Katy and Tay hug it out in their hamburger and french fry costumes, having recently ended their long standing feud — which the pair announced on Instagram with a photo of a plate of cookies reading, "Peace At Last".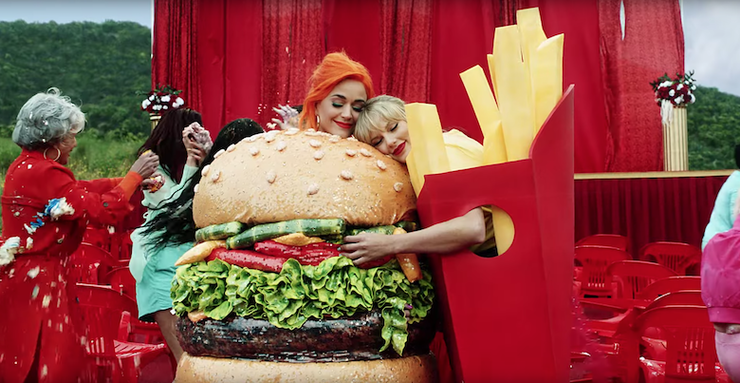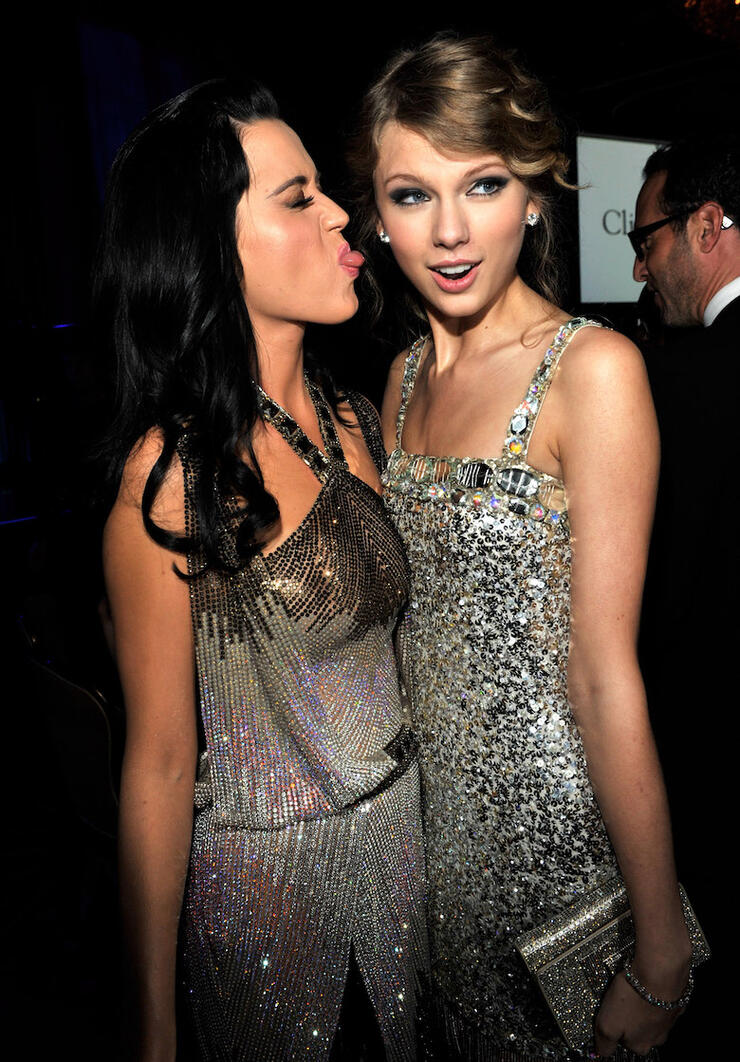 Photo: Getty Images
16. Ryan Reynolds
Ryan is seen painting a picture of The Stonewall Inn towards the end of the video. He and Blake Lively's daughter is featured at the beginning of Taylor's song, "Gorgeous", off of her Reputation album. (She is the adorable voice you hear uttering the word "gorgeous")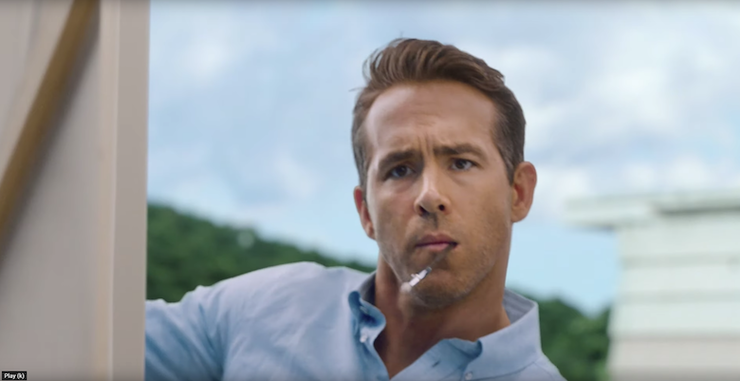 Chat About A Guide To All Of The Cameos In Taylor's 'You Need To Calm Down' Video