'Jersey Shore's' Angelina Shows Off Her Dramatic Weight Loss
By Dave Basner
June 18, 2019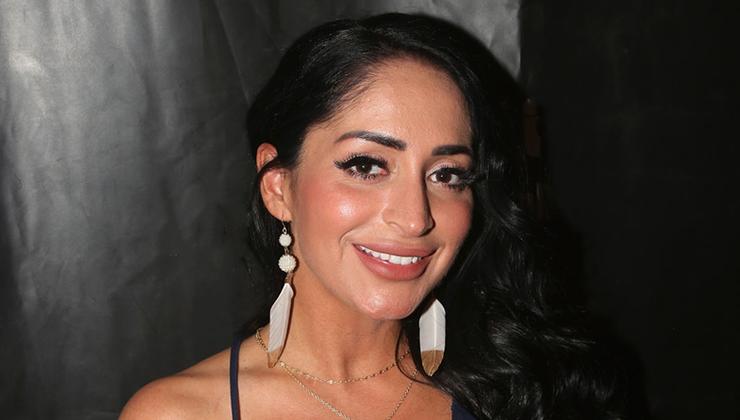 Jersey Shore's Angelina Pivarnick recently revealed to E! that she's dropped 20 pounds and that she has her co-star, Vinny Guadagnino, to thank for the weight loss. It was Vinny who convinced her to try a keto diet, which is high in fat and low in carb. She heeded his advice but Angelina explained that what she does is more like a "half keto," saying she follows the diet most of the time but she uses Sundays as cheat days.
This past Sunday was more than just a cheat day for Angelina - she made her first public appearance since announcing her weight loss. The Staten Island native walked the red carpet at the MTV TV & Movie Awards wearing a long white gown with two thigh-high splits.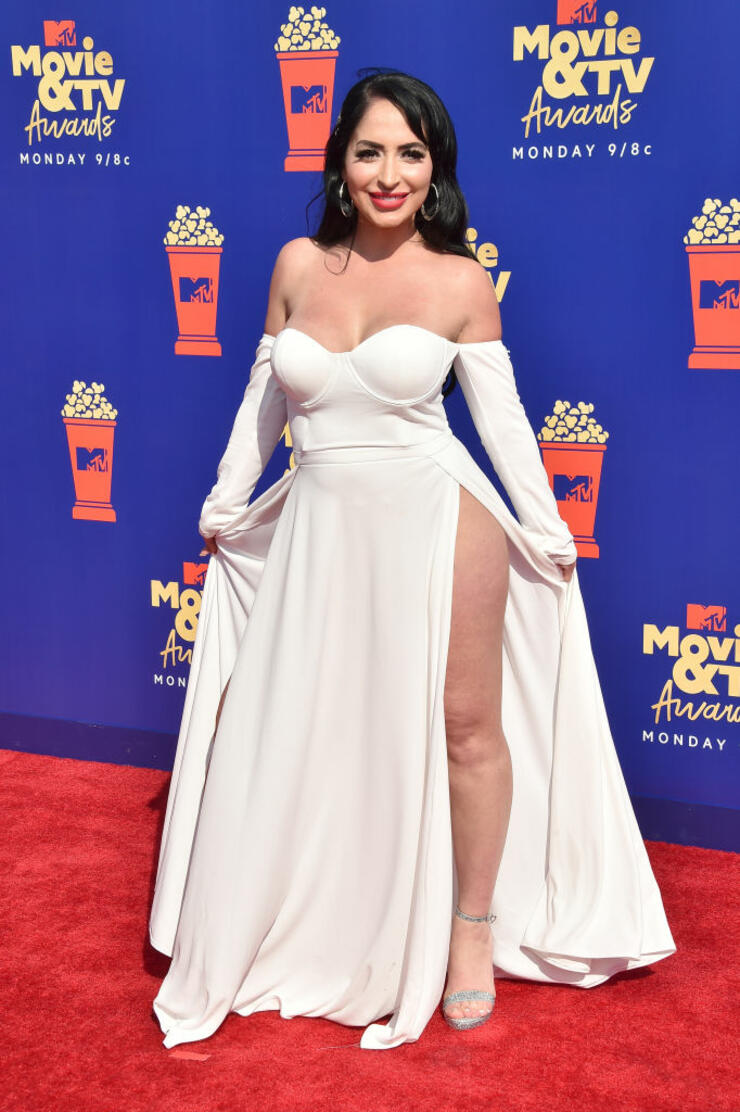 The 32-year-old said, "Never in a million years would you think that I would be listening to Vinny." However, Vinny actually is a testament to the diet, having lost over 50 pounds on it.
While Angelina was never big, as you can see in this photo of her from 2012, she seems happier with her new look.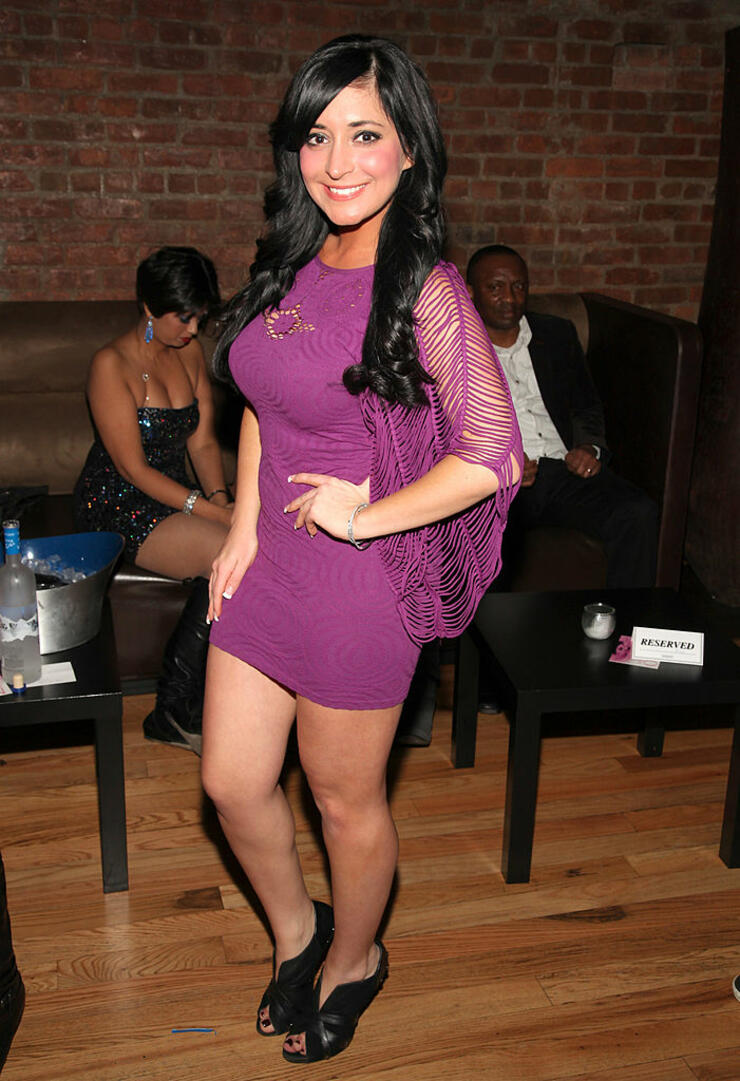 She's been doing a lot of cardio and showing off her new body on Instagram, including in a post from last week which features a video of herself in a black bra and underwear. She captioned it, "Very happy with my current weight loss. When u try u succeed :)))."
Angelina is getting ready for her wedding to EMT Chris Larangeira, who proposed to her in January of 2018. They are thinking about a fall wedding and Angelina says her husband-to-be also is pretty pleased with how she now looks. She told E!, "Chris loves it. He's like, 'Oh my god, my sexy future wife.' He says he can't wait to marry me."
You can follow Angelina here.
Photo: Getty Images
Chat About 'Jersey Shore's' Angelina Shows Off Her Dramatic Weight Loss