OJ Simpson Allegedly DMed Knife Emojis To Intimidate Man On Twitter
By Dave Basner
June 18, 2019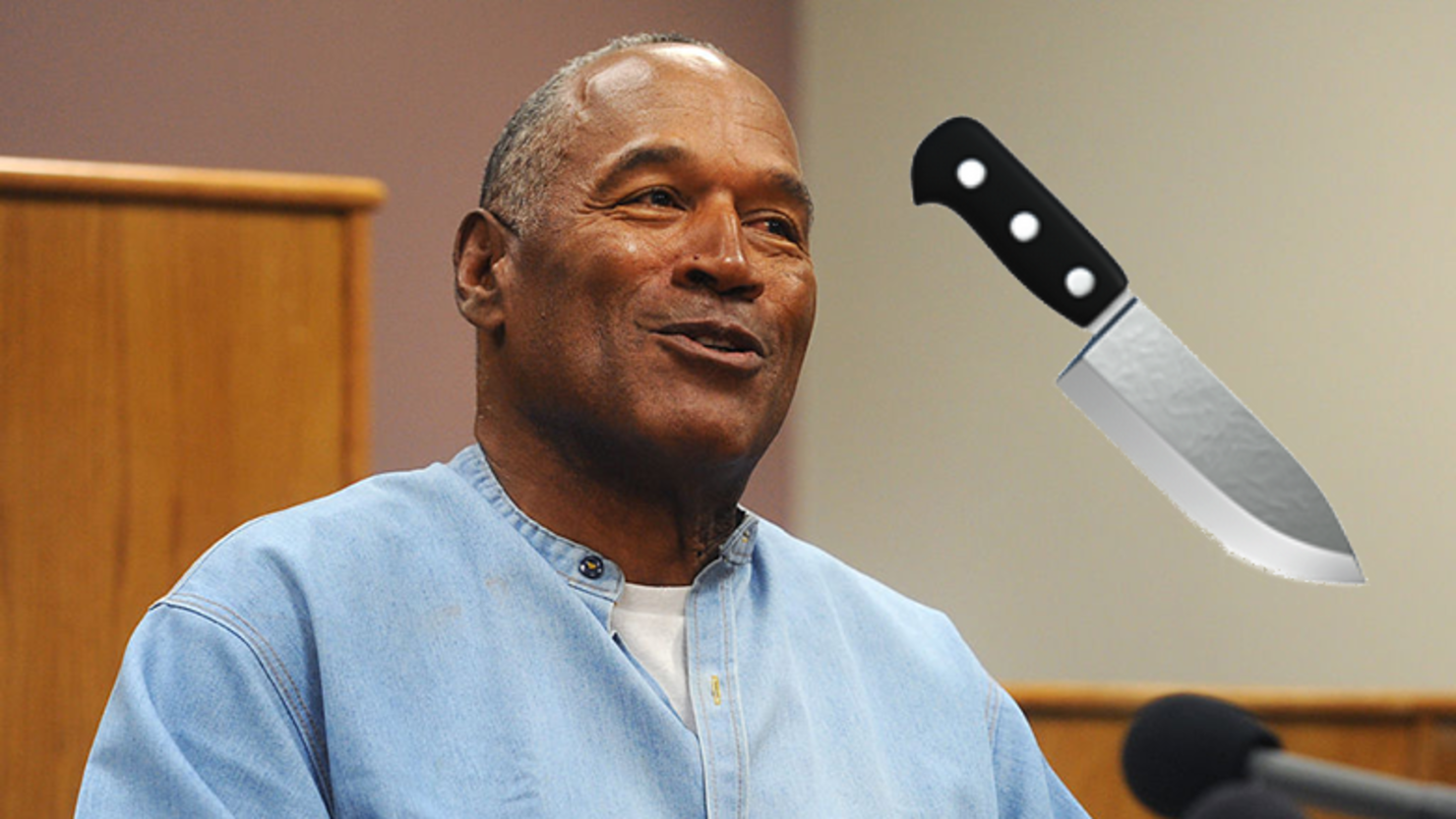 Last week marked the 25th anniversary of the stabbing deaths of OJ Simpson's ex-wife, Nicole Brown Simpson, and her friend, Ron Goldman. The day after the anniversary, OJ set up his own Twitter account. Using the handle @TheRealOJ32, the former football star promised to use the platform to give the real version of stories about him. One of his first was addressing tabloid headlines about him and Kris Jenner. However, OJ seems to be using his Twitter for something else as well - intimidating enemies.
Simpson, who was of course accused of the murders in 1994 but acquitted, then later served time for assault, robbery and kidnapping in a different case, allegedly DMed a guy who runs a parody account called @KillerOJSimpson. That man claims Simpson messaged him and asked him to delete his account. When he refused, Simpson wrote things like "I will find your ass and cut you," and sent a string of knife emojis with the message "you next."
***THESE VIDEOS CONTAIN STRONG LANGUAGE***
While there is no confirmation that the DMs definitely came from OJ, the videos seem to show the messages originating from Simpson's new Twitter account. Other threats The Juice allegedly sent the guy were, "Like I said, delete this 'Parody' account as you call it or face serious consequences by me," and "I'll find your ass one way or another so don't mess with me. I got nothing to lose. Grow up!"
If OJ was behind the DMs, Twitter might shut his account down for breaking their terms of service.
Photo: Getty Images, Apple