'Blindside' Star Quinton Aaron Has Been Hospitalized, Actor Reveals Details
By Taylor Fields
June 19, 2019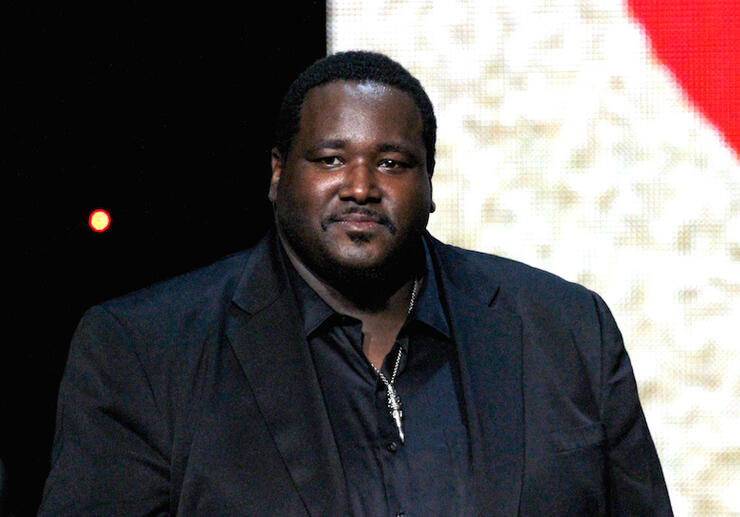 Blindside star Quinton Aaron has been hospitalized and for something more serious than the cold he only thought he had.
The actor had posted a video to his Instagram, worrying fans and simply captioned it "Matters of the Heart! I appreciate the love and prayers and continue to have faith that it's all gonna be ok"! And in the video itself, from the hospital bed, he said:
"I'm gonna be good. A couple of health issues just popped up on my radar, and I'm currently in the hospital. But, everything's all good, nothing to worry about. And this is just so you hear it from the horse's mouth instead of the word getting out any other way. But, I'm good. Thank you. For those of you that do know what's up with me, and have been praying for me, I appreciate you, appreciate the love, and everything. I appreciate the prayers. And I will be back at 100 percent, and I will continue to do what I love to do. I will continue doing movies and acting and producing and all that good stuff. This minor setback is not a disruption. And what I got going on, I'm still gonna continue to do what I do. And I just wanna thank all of y'all that stuck with me and are sticking with me, and are praying for me and rooting for me to get better. Much love to you all. God bless."
According to a video obtained by TMZ, Aaron revealed he is in the hospital with an upper respiratory infection. He said, "I came into the hospital because I had been sick for the past couple of months and I thought it was a cold, but I couldn't shake it. It wasn't going anywhere, so I came in to hopefully get some medicine and clear stuff up, and they ran my blood pressure and said, 'We gotta admit you.' Thinking it's hypertension, I got kidnapped and thrown in the hospital for the past couple of days. But then they ran some tests and blood work and they told me that I had an upper respiratory infection, and that my bronchitis had flared up again."
TMZ also reports that he will be home Wednesday (June 19th) following his treatment. Get well soon Quinton!
Photo: Getty Images
Chat About 'Blindside' Star Quinton Aaron Has Been Hospitalized, Actor Reveals Details