Carrie Underwood Says Her Three Miscarriages Made Her 'Get Real With God'
By Hayden Brooks
June 19, 2019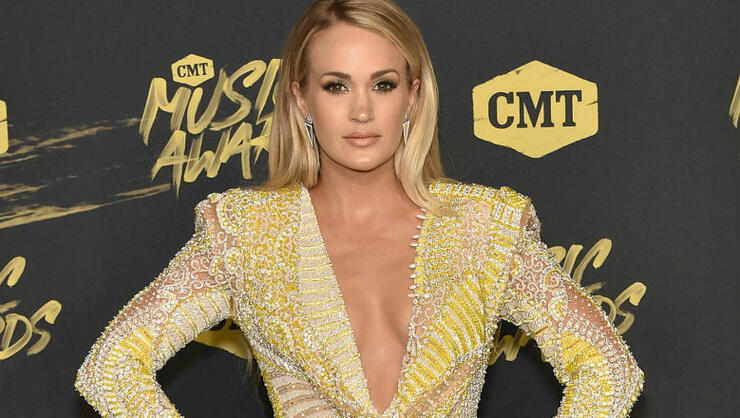 Carrie Underwood has suffered three heartbreaking miscarriages with her husband, Mike Fisher, in recent years, but the country superstar wants to be open about her struggles and it's all in PEOPLE's 100 Reasons to Love America issue, which drops on Friday (June 21).
In excerpts from the interview, the 36-year-old chart-topper, who is currently on the road with her "Cry Pretty 360 Tour," shared her struggles dealing with the three miscarriages in just two years. "Of course you wonder if it's you, what am I doing wrong, or what have I done wrong. I remember having conversations with Mike trying to make sense of it all," she recalled to the magazine. "I've always wanted to be a good daughter to my parents but also to God and not complain, because we are beyond blessed."
Underwood went on to admit that she is entirely appreciative for what and who she has on her plate. "I get to do what I love, I have an incredible family. I have Mike, I have Isaiah, I have great parents. I have all of these amazing people around me, and I don't want to complain, ever," she continued.
Nonetheless, the miscarriages prompted her to have a reflective moment with God. "But the miscarriages made me get real with God and say, 'Okay, I'm kind of giving up a little bit. If this isn't meant to happen, then I need to accept that and know that someday I'll understand why,'" she explained. "We heard that everything was okay and I was pregnant with Jacob. He's just this perfect little bundle of a smiley guy."
Chat About Carrie Underwood Says Her Three Miscarriages Made Her 'Get Real With God'