Jason Aldean's Birthday Cake Fail Will Make Your Day
By Lauryn Snapp
June 19, 2019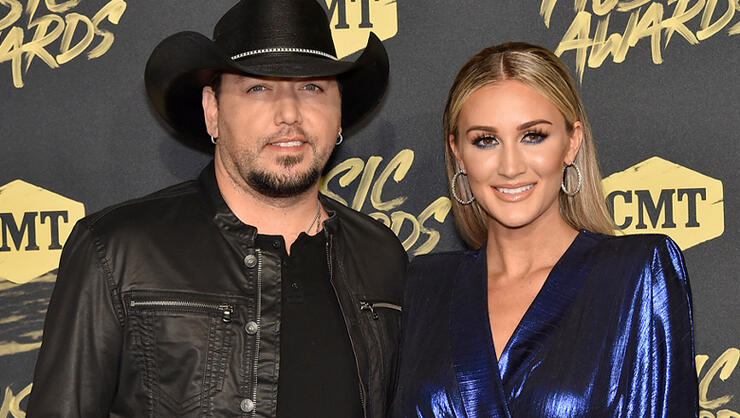 When it comes to baking birthday cakes, Jason Aldean's talents lie elsewhere. However, the phrase is true, and it really is the thought that counts.
On June 19, Jason wished his wife Brittany Aldean a happy birthday by sharing a sweet snap of the two alongside a caption that read, "Happy 32nd birthday to this beauty! Thanks for being who you are. I love u so much and couldn't imagine life without ya."
Jason, however, neglected to share possibly the best part of the"Birthday Guuurls" gift! Thankfully, that's where Brittany stepped in.
Brittany used Instagram to showcase the hilarious birthday cake that Jason crafted for her. It was simple, hideously ugly and read"Happy Birthday Guuurl."
Brittany documented the cake-making experience via her Instagram Story, sharing a clip Jason struggling to stir a bowl of funfetti cake mix with a fork.
"It's your birthday, not many places to buy a cake around here," Jason says. "Are you mixing with a fork?" she asked, to which Jason replied, "What else do you mix with?"
"Fork is perfect," Brittany laughed.
Jason wished her a happy birthday just before the video ends. Brittany captioned it, "Uhhh is he not the cutest hubby ever?"
Happy Birthday Brittany! Enjoy having your cake and eating it too!
Photo Credit: Getty Images.