Listen Up! Police Looking For Owner of Prosthetic Ear Found on Beach
By R.J. Johnson - @rickerthewriter
June 19, 2019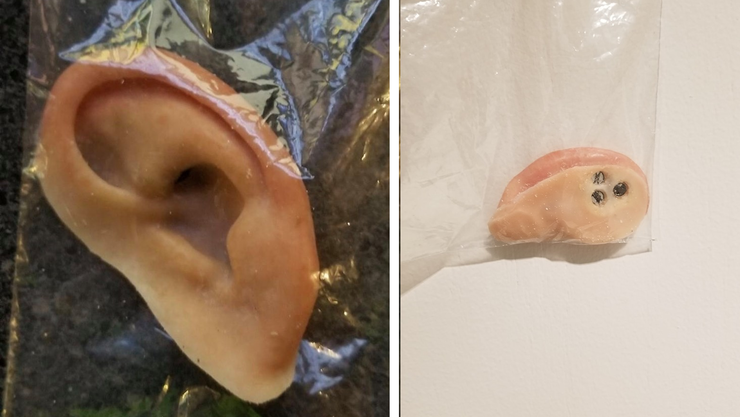 Police in Florida are asking for the public to listen up after someone stumbled across a body part on a beach in the southwest part of the state.
The Holmes Beach Police Department posted photos of the prosthetic ear found last Saturday. Holmes Beach is a small town located on Anna Marie Island, south of Tampa Bay and west of Bradenton.
"Have you lost an ear? This prosthetic ear was found at the Manatee public beach. Please contact us if you know the owner," the Holmes Beach Police Department wrote on their post on Facebook. The post has already gathered 1,500 shares.
The prosthetic was discovered by a local resident in the sand at Manatee Public Beach, located off State Road 64 and Gulf Drive during the "Worlds Strongest Man" competition, WFLA reported.
Anyone who may know the owner is asked to contact the Holmes Beach Police Department. Replacement ears could run up to $8,000, one commenter on the post wrote.
Photo: Holmes Beach Police Department
Chat About Listen Up! Police Looking For Owner of Prosthetic Ear Found on Beach