'Avengers: Endgame' Returning To Theaters With Unseen Footage, Post-Credits
By Paris Close
June 20, 2019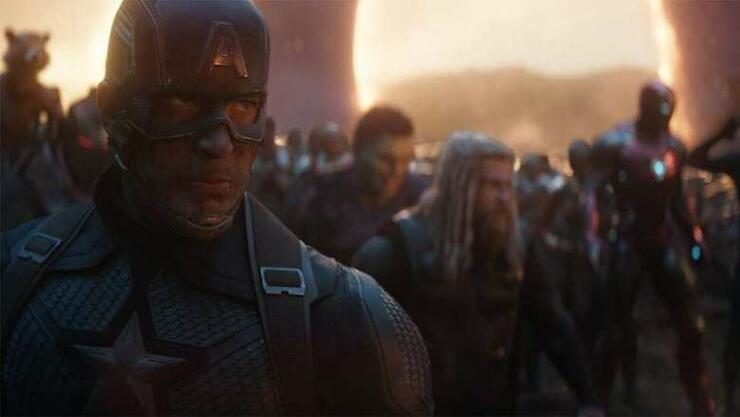 The Avengers are re-assembling on the big screen real soon!
Avengers: Endgame is returning to the big screen with never-before-seen footage as early as next weekend. For a limited time, the action-packed blockbuster will have its second run in movie theaters across North America, complete with unseen material and a post-credits scene that was snapped out of the final cut, which premiered April 26.
Marvel Studios president Kevin Feige confirmed the re-release while speaking with Brandon Davis of ComicBook.com at Wednesday's (June 19) Spider-Man: Far From Home press event in London. "We are doing that," said Feige. "I don't know if it's been announced. And I don't know how much... Yeah, we're doing it next weekend."
This gives Marvel fanatics ample time in between to watch the latest Spider-Man film installation, releasing July 2, starring Tom Holland as the web-slinging superhero, Jake Gyllenhaal as the villainous wizard Mysterio, and Zendaya as Peter Parker's classmate and love interest, MJ.
In just 11 days after its debut, Endgame surpassed 2018's Infinity War's entire theatrical run ($2.048 billion), grossing a whopping $2.744 billion worldwide. Apart from being this year's highest-grossing film so far, Endgame is also the highest-grossing superhero film ever and fell second to dethroning James Cameron's longtime 2009 crown-holder Avatar — which reigns supreme at $2.787 billion — as the highest-grossing film of all time.
Photo: YouTube/Marvel Entertainment
Chat About 'Avengers: Endgame' Returning To Theaters With Unseen Footage, Post-Credits