How Lewis Capaldi Celebrated His Hit Single 'Someone You Loved'
By Taylor Fields
June 20, 2019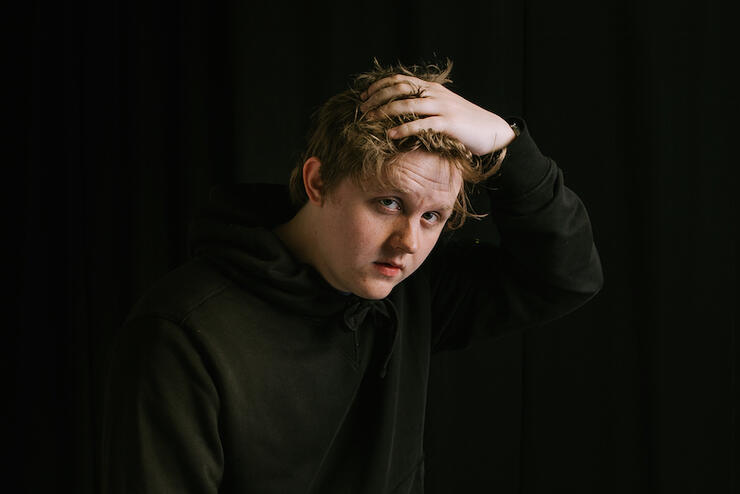 iHeartRadio On The Verge Artist Lewis Capaldi has had an amazing year. The 22-year-old UK singer/songwriter scored a hit single with his song "Someone You Loved" and released his debut full-length album Divinely Uninspired to a Hellish Extent.
Divinely Uninspired to a Hellish Extent includes Capaldi's hit song, in addition to 11 other new tracks, and in a statement while announcing the LP, described the collection as his "life's work up until this point." He also added of what it was like putting the album together, "I never thought I'd get to the point where I'd be able to release a proper album and I ABSOLUTELY never thought that when I did, I would give it a name as stupid I have, but here we are. Everyone always tells you about how amazing recording their first album was and how they'll always look back on the 'process' with fond memories. I will look back on it as an extremely stressful time that somehow also managed to be extremely boring. The actual process of building the songs up I loved, but recording the same guitar parts over and over again to get them right and going back on mixes for weeks, I did not."
Despite the fact that he "never thought [he'd] get to the point where [he'd] be able to release a proper album," his single "Someone You Loved" went 2x Platinum in the UK and reached No. 1 on the UK singles chart — and Capaldi celebrated big. During an interview with iHeartRadio, while going through his personal camera roll he found a picture of the milestone, and there was plenty of champagne involved. Lewis exclusively told us:
"This picture is a particular picture of me and some friends when my single, 'Someone You Loved,' went [Top 10]. We were on tour with Bastille and we heard the news. We were in Brighton and we heard the news that my single, 'Someone You Loved' had just become my first ever UK Top 10 single. And, this is a picture of me and my piano player, and my guitar player celebrating the news, if you will. That's me pouring champagne into the mouths of my band mates and we're having a great time, as you can probably see. And I've got my shirt off, inexplicably. You can see a stretch mark. I've got stretch marks. I'm a normal person. I'm a human being."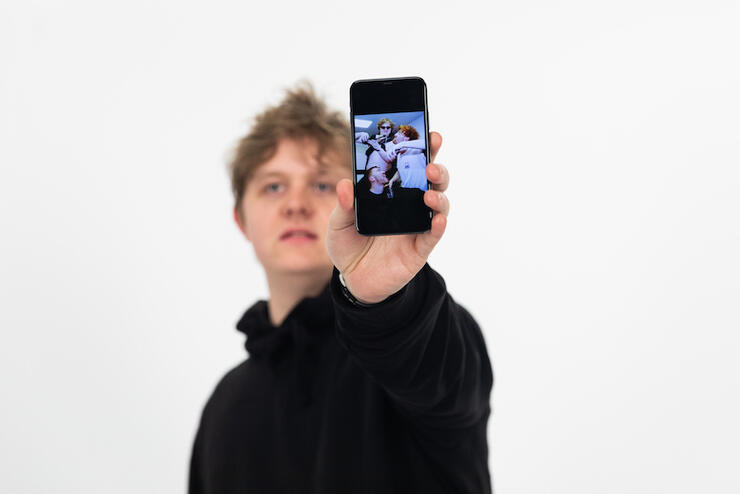 Lewis also shared what it's been like after his successful single from humble beginnings, after coming across a picture of one of his hotel rooms. He explained:
"It's like a hotel room that I was in. I know it's not a great picture. Basically, what happened quite recently in the UK is that my music started to do well, which was something that I have never experienced before. And, they book me in like, nicer hotels than they used to. I used to stay at this thing, there's a place in the UK called the Travelodge, which is, for lack of a better word, some of them are, 'hell holes.' And, I was in one of them for a long time. I remember watching the first episode of the new Game of Thrones that night. So, disappointments all around."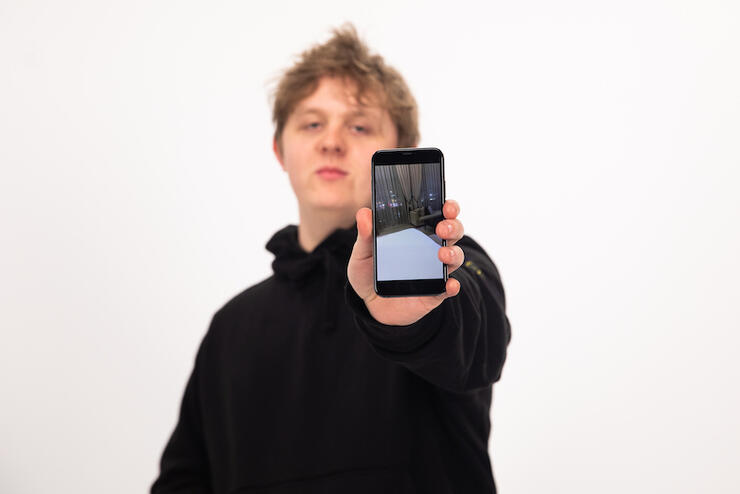 See what other photos Lewis Capaldi has hiding in his camera roll in the video below!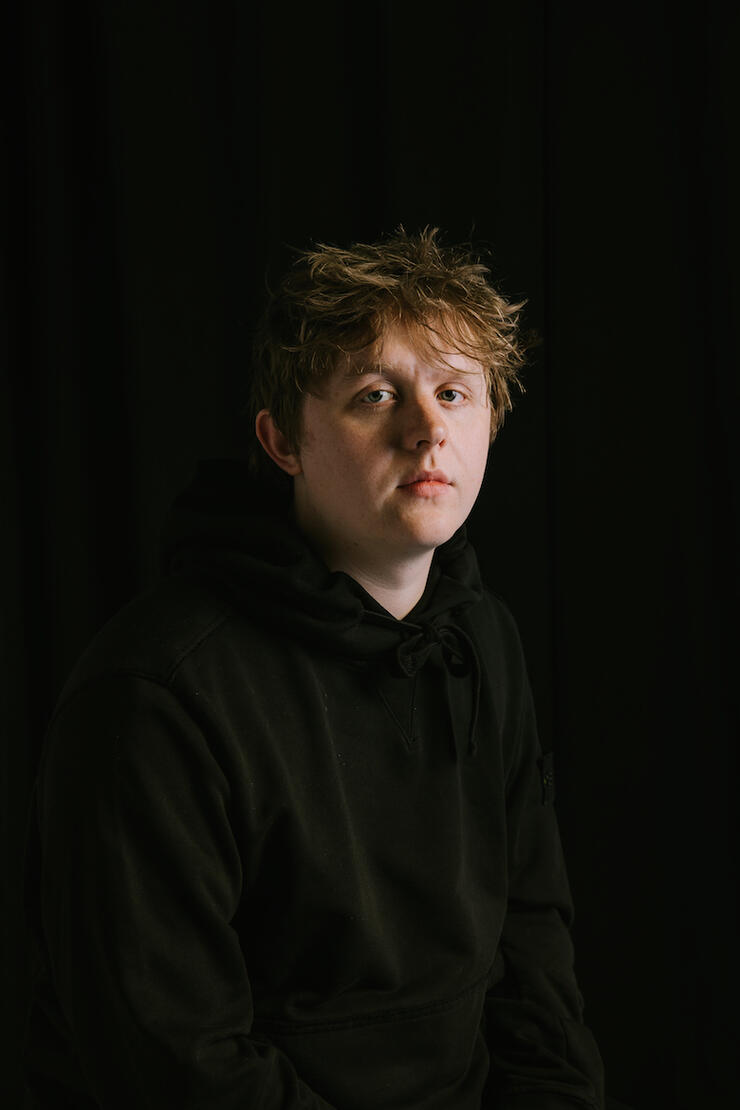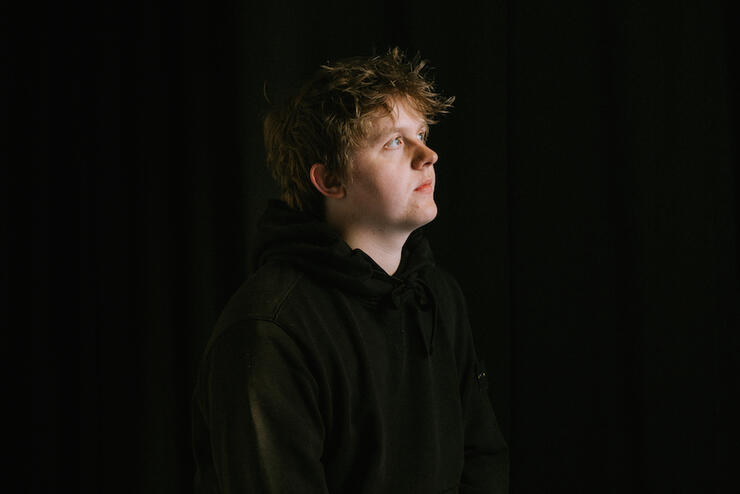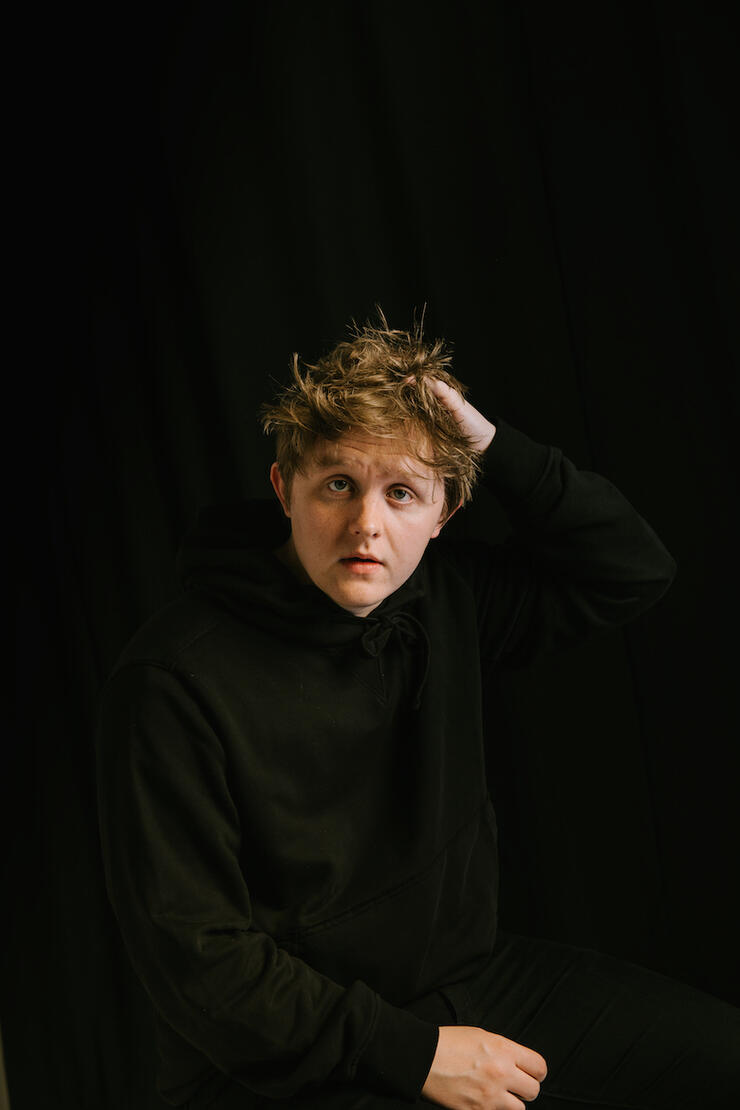 Photos: Adrianna Casiano
Check out the video for his latest single "Someone You Loved"