Willie Nelson Appoints Himself "Chief Tester" At Weed Company
By Lauryn Snapp
June 20, 2019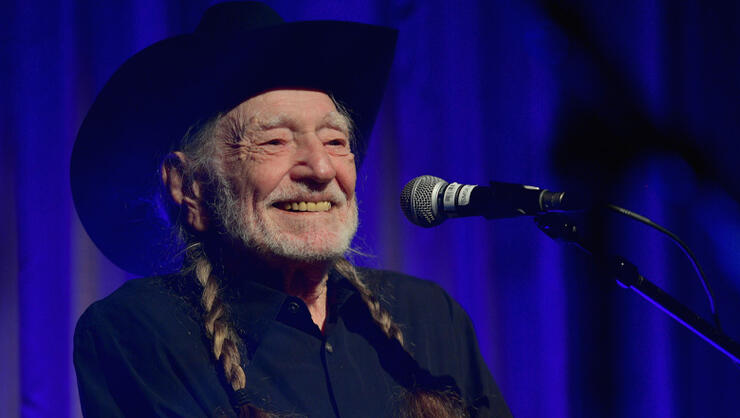 Willie Nelson has been blazing trails in music and marijuana for decades.
Recently, Willie joined Jimmy Fallon to talk about his important role within his cannabis company, "Willie's Reserve" and also chat about his upcoming 'Outlaw Music Festival' which features Alison Krauss, The Avett Brothers, Nathaniel Rateliff & The Night Sweats among others.
During the interview, Wilie credits marijuana for saving his life.
"I used to smoke two or three packs of cigarettes a day and drink whatever there was there to drink," shared Willie. "I had pneumonia four or five times, my lung collapsed. I almost died. So I said, wait a minute, I ain't getting that high off them Chesterfields. So I threw out the cigarettes, rolled up 20 joints, stuck it in there, and I haven't smoked a cigarette since."
Willie Reserve gifted Jimmy some of the goods, for testing purposes. "I was lucky enough to be gifted this," laughs Jimmy. "It changed my life. Thank you very much for that gift. I was floating for weeks."
Willie has assigned himself as the CTO (Chief Testing Officer) of Willie's Reserve. The legend shared, "I haven't run across any I didn't like yet."
RELATED: Willie Nelson Saves More Than Just Country Music.
Watch the video below to see what else Willie confesses on the Tonight Show with Jimmy Fallon.
Photo Credit: Getty Images.
Chat About Willie Nelson Appoints Himself "Chief Tester" At Weed Company