Alex Aiono Celebrates WorldPride With The Phluid Project
By James Dinh
June 21, 2019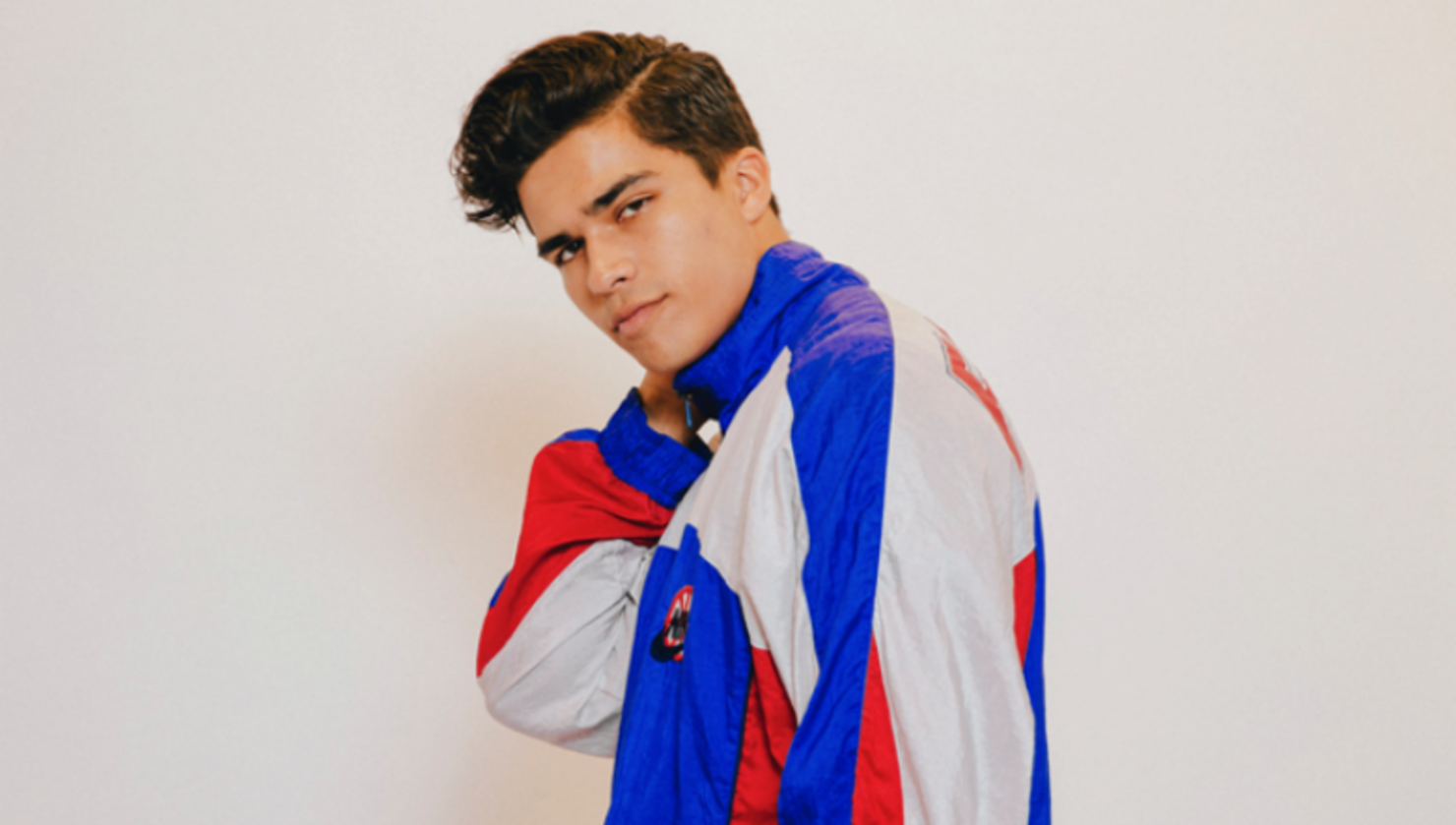 As we saw in his powerful music video for "Her," Alex Aiono is a proud ally of the LGBTQ community, so it wasn't surprising to see the pop star bestow his continuous support for free love to his 2.3 million followers on Instagram.
In a post, which was shared earlier this week, the YouTube star celebrated WorldPride festivities with a shot of him in a shirt from The Phluid Project, the world's first gender-free store. "I am a strong believer that you should freely be whoever you want to be & love who you want to love," the 23-year-old captioned the post. "Whether you identify as LGBTQ+ or you're an ally, we all need to create a place where everyone can feel loved and safe. Thank you @thephluidproject for helping by being just that. Happy WorldPride today and every other day, my friends!"
In a roundtable discussion with The Phluid Project founder Rob Smith, GLSEN Youth Programs Manager A.T. Furuya, writer and editor Kurt Osenlund, and NewNowNext editor Sam Manzella, the singer spoke about the mission of his recent video featuring trans pop singer Mila Jam. "Most importantly, I wanted to convey this message of acceptance. We're in an important time, which is unlearning and relearning and there's constant changes of how people identity," he explained to the group. "I think it's so important for all of us as a society to continue that unlearning and relearning, so that we can all have that respect."
World Pride 2019 is in full effect and iHeartPride is celebrating the monumental June celebration with all kinds of coverage. iHeartRadio, Z100 New York and 103.5 KTU are Presenting Media Sponsors for NYC Pride and we're taking the milestone to heart with LGBTQ-focused coverage on everything from entertainment, politics and details on the summer festivities. After all, it does coincide with the 50th anniversary of the Stonewall uprising. Stay tuned for more on World Pride 2019 and keep an eye out for our float in the Big Apple's all accumulating parade on June 30!
Photo: Rachel Kaplan for iHeartRadio