Dave Grohl's Sweet Reason For Calling His Mom Before First Nirvana Show
By Andrew Magnotta @AndrewMagnotta
June 21, 2019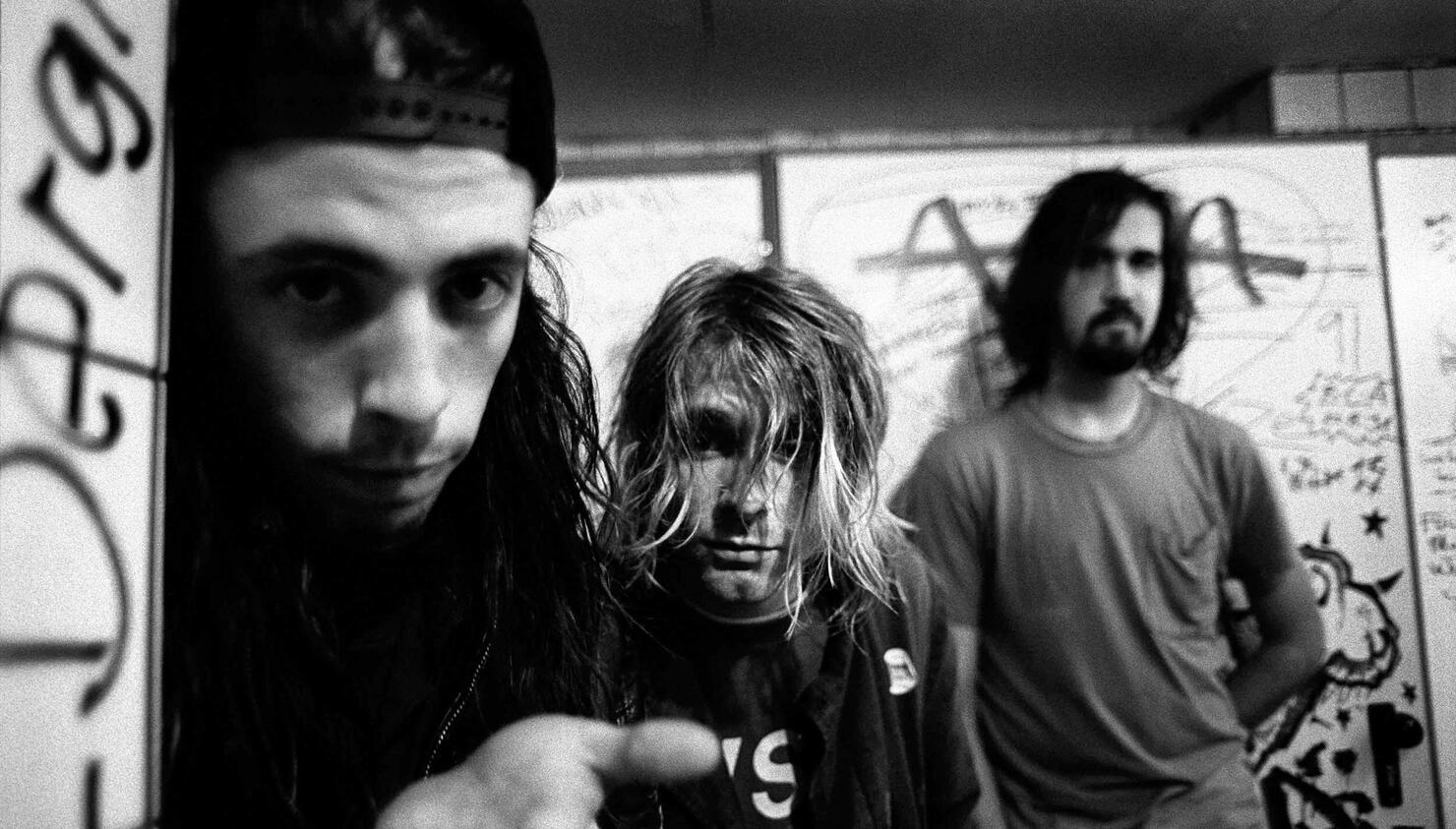 While Nirvana's blitzkrieg of the album charts in the early-'90s took the music industry largely by surprise, the band's popularity wasn't entirely a revelation to Dave Grohl.
The speed at which Nirvana blew up after "Smells Like Teen Spirit" hit, and the peek the band hit was an aberration, but Grohl says it was clear from his first show with Nirvana that the band was going to be big.
Grohl was so blown away by the response to his first show with the band, that he had to call his mom, he revealed in a new interview with Kerrang! Grohl says he had about three weeks and five or six rehearsals under his belt before the band was scheduled to go on tour in the U.K.
"There was this small club that held maybe 600 or 700 people down the street from where Kurt [Cobain] and I were living, and it was very last minute," Grohl recalled. "I think they announced the show a week before it happened.
"We went in and sound-checked, I left to get something to eat, I came back and there was a line around the block! I had never seen that at any gig that I had ever played. There were hundreds of people, and it f---ing blew my mind."
Grohl said he was so struck by how many people had showed up on such short notice that he had to call his mom.
"I remember calling my mother and saying, 'Mom, there are at least 300 people in line right now!'" he continued. "Which is more than I think ever came to a Scream show, and it was f---ing magical. We started with 'Love Buzz,' and I'll never forget it; the audience just exploded."
Only adding to the magic was that Nirvana played extremely well that night.
"We were tight and it was chaotic, and it felt just right and it sounded great," he added. "Afterwards, I was on cloud nine."
Photo: Getty Images