Mom Catches Kid Falling Off Balcony In Heart-Stopping Video
By Dave Basner
April 19, 2020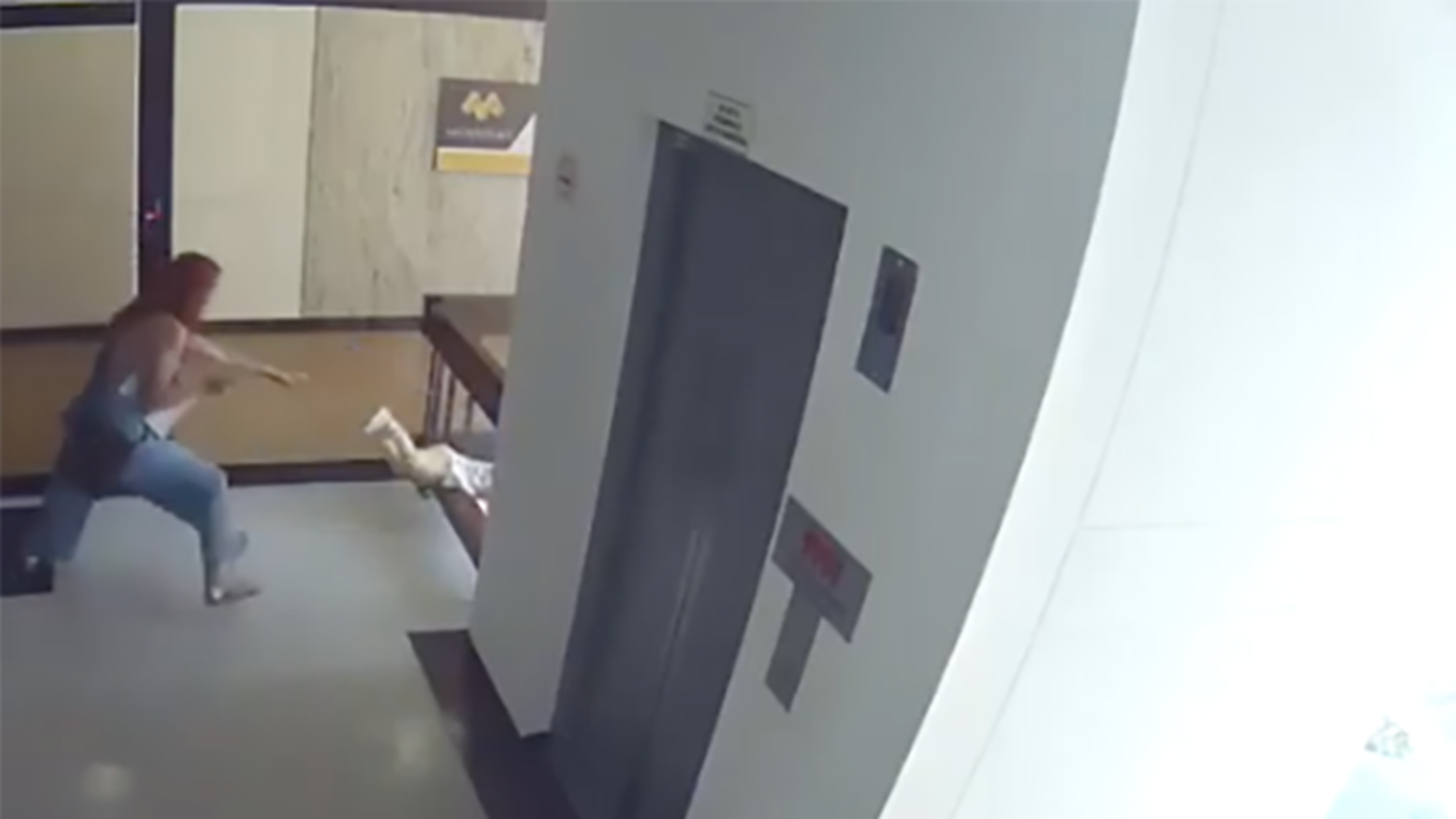 Something happens to people when they have kids. Along with being filled with the joy and love that comes from parenthood, most women and men also wind up spontaneously developing superhuman reflexes. These so called mom and dad-reflexes have actually wound up saving many children from injuries. Most times, it's just a parent quickly grabbing a baby before it falls off a lap or tips over from a sitting position, but sometimes it goes way beyond that. That's just what happened in a new video making the rounds on Reddit.
The clip shows a woman and her young child walking off an elevator as they seemingly head to an appointment in an office building. As the mom waits to be buzzed in, her toddler wanders over to balcony. While there is a railing there, it isn't solid and there is nothing stopping a child from falling, and that's exactly what happens. Yet somehow, from many feet away, the mom is able to dive for her offspring and catch him or her mid-air.
In fact, if you look closely, during the whole scary situation, the mom didn't even drop her phone.
As for how something like this could have happened, it seems like it might just be a faulty design. The child probably assumed there was glass there, since there should always be to prevent these kinds of accidents, and when he or she reached out and nothing stopped them, the momentum had them going over.
The video ends with the mother pulling her child up and office workers coming out to comfort and applaud her.