Nashville Mayor Wants To Ban Electric Scooters From City Streets
By Bill Galluccio
June 21, 2019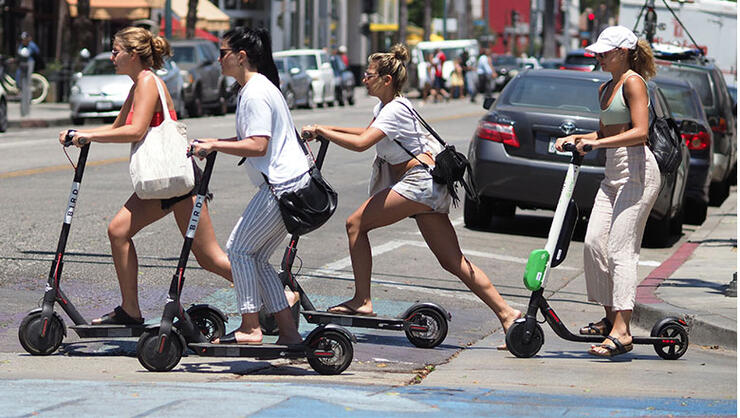 Nashville Mayor David Briley announced that he is moving forward with a plan to ban all electric scooters from the city's streets. Last month, Briley reached out to the seven companies that supply scooters for people to rent and ride around the city to discuss plans to ensure that people are using the scooters safely and responsibly.
Five of the companies met with Briley and offered a plan that would allow them to keep operating in the city, but Briley felt their ideas did not go far enough.
"The safety of all Nashville residents, workers, and visitors has always been my primary concern since scooters hit the streets a year ago. I look forward to a resolution that meets that need," Briley said in a statement.
He says that there is the potential for some of the scooter companies to return in the future, but that it will have to happen "on our terms, with strict oversight for numbers, safety, and accessibility."
Briley's decision comes about a month after a Nashville resident was killed after crashing his scooter into an SUV. The scooter driver's blood alcohol content was .198%, well above the legal limit of .08%. It was the first scooter-related death in Nashville.
Photo: Getty Images
Chat About Nashville Mayor Wants To Ban Electric Scooters From City Streets