Duff McKagan Reveals How Much Was In His First Guns N' Roses Royalty Check
By Andrew Magnotta @AndrewMagnotta
June 24, 2019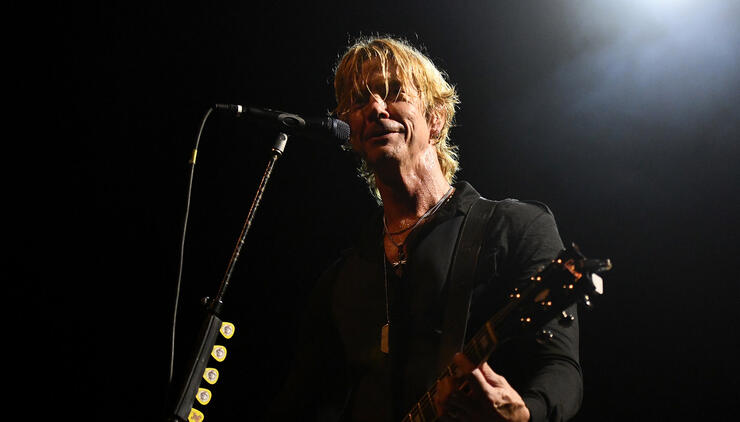 Before Guns N' Roses' Appetite for Destruction became the best-selling debut album of all-time, it was just another late-'80s rock record by a band no one had heard of.
Appetite was by no means an instant hit, but GNR supported its debut with hard touring in the mean time.
During a conversation on WTF with Marc Maron, Duff McKagan recalled the whiplash of the band's change in status, particularly with regards to his finances, and how it fed drug habits within the group.
"We saw no money on [the 'Appetite for Destruction'] tour; our roadies made more — we'd have to borrow money from our roadies to eat," McKagan said.
GNR supported Appetite by opening for the likes of Aerosmith, The Cult, Mötley Crüe, Alice Cooper and Iron Maiden. After several months on the road, "Welcome to the Jungle" and then "Sweet Child o' Mine" started gaining popularity, getting rotation on MTV and radio. Suddenly, checks arrived.
"I knew nothing about money..." McKagan added with regards to the record label's promises. "I got a check — my first check I got was $80,000. From [having] nothing! And I was scared of the money. I didn't know what money was. Like, what am I supposed to do? I heard all these stories about the Depression from my parents, like, 'I don't want to spend it all because, you know, the Depression.'"
$80,000 in 1988 has the equivalent buying power of nearly $170,000 in 2019.
McKagan says he was so unprepared for fame and for the pressure that came with the band's success that his drug and alcohol abuse gradually escalated until he got sober in 1994.
Photo: Getty Images
Chat About Duff McKagan Reveals How Much Was In His First Guns N' Roses Royalty Check