Queens Of The Stone Age Recruit Dave Grohl For New Album
By Katrina Nattress
June 24, 2019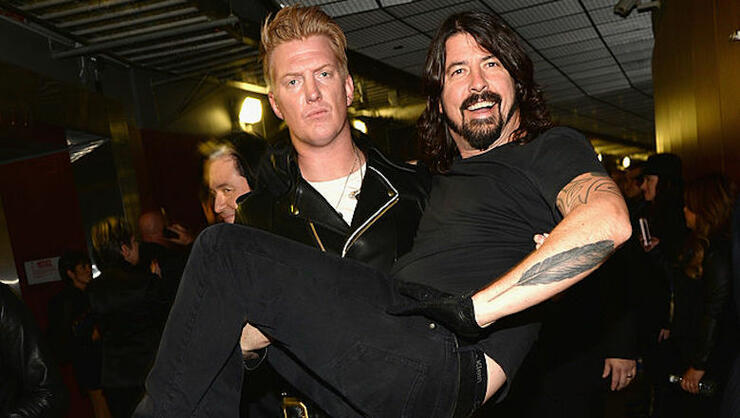 Queens of the Stone Age fans have a lot to be excited about right now. Not only is the band working on a new album, but it's also got a couple big name contributors.
Talking with eonmusic over the weekend, ZZ Top frontman Billy Gibbons revealed that he has been in the studio with the Palm Desert rockers. But that's not all. He also mentioned that Dave Grohl is going to be featured on the record. It'll be his first time working with QOTSA since 2013's ...Like Clockwork.
"Just one month ago I was making a record with Queens Of The Stone Age," Gibbons revealed, "and Dave Grohl was also taking part and he decided to have a big BBQ. So there was this interesting gathering."
As for his contributions to the new project, the ZZ Top founder said: "We had gone to the desert to work on just a couple of tracks, and I was outside, and Josh [Homme] came out of the studio, and he had this box, and it was making some strange noise, and I said, 'Hey, what is that?' And he goes, 'I don't know, I just found it.' I said, 'Don't touch a thing; we're going to use it for the song!' So that's how it started."
According to Gibbons the record is complete, and Homme is planning on putting it out on Halloween.
Photo: Getty Images
Chat About Queens Of The Stone Age Recruit Dave Grohl For New Album