'Counting On' Stars Josiah Duggar, Lauren Swanson Reveal Gender Of Child
By Hayden Brooks
June 25, 2019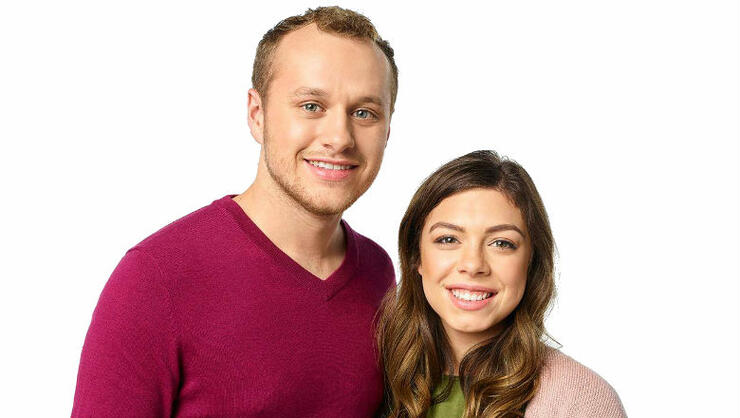 Josiah Duggar and Lauren Swanson of Counting On have revealed to Us Weekly that they are expecting a daughter together.
According to a new report from the celebrity gossip outlet, which was published on Tuesday (June 25), the pair is expecting their first child together. "We are so grateful that God has blessed us with a sweet baby girl!" the reality stars told the magazine. "If she only knew how loved she is already and how many people are already praying for her! She truly is a gift… a miracle from God." As per the magazine, Lauren had blood work done to determine the sex of the baby and gave her results to her sister, Lilly. During a small gender reveal party, members of the Duggar family were told they were going to be given balloons filled with white, pink or blue confetti. That was set to be the outline of the reveal, but Lilly pulled a fast one on everyone when she revealed her own balloon, which was filled with pink confetti.
In late May, the pair announced that Lauren was three months pregnant after revealing that she had suffered from a miscarriage. "God's faithfulness to us in our most difficult moments has sustained us and brought us such love and comfort," the two stars told Us Weekly at the time. "We cannot begin to tell you how much we are looking forward to holding this baby in our arms this fall. Every good and perfect gift is from above and we are looking forward to this new season of parenting together!"
Josiah and Lauren Duggar, who married in June 2018, join a long list of expecting Duggars. Among the other expecting couples in the family include Jessa Seewald and Ben Seewald (expecting their third child), Kendra Duggar and Joseph Duggar (expecting their second child) and Anna Duggar and Josh Duggar (expecting their sixth child) and Joy-Anna Forsyth and Austin Forsyth (expecting their second child).
Photo: Facebook/Counting On TLC
Chat About 'Counting On' Stars Josiah Duggar, Lauren Swanson Reveal Gender Of Child