Here's a Primer On The Democrats Who Will Be Debating on Wednesday
By R.J. Johnson - @rickerthewriter
June 25, 2019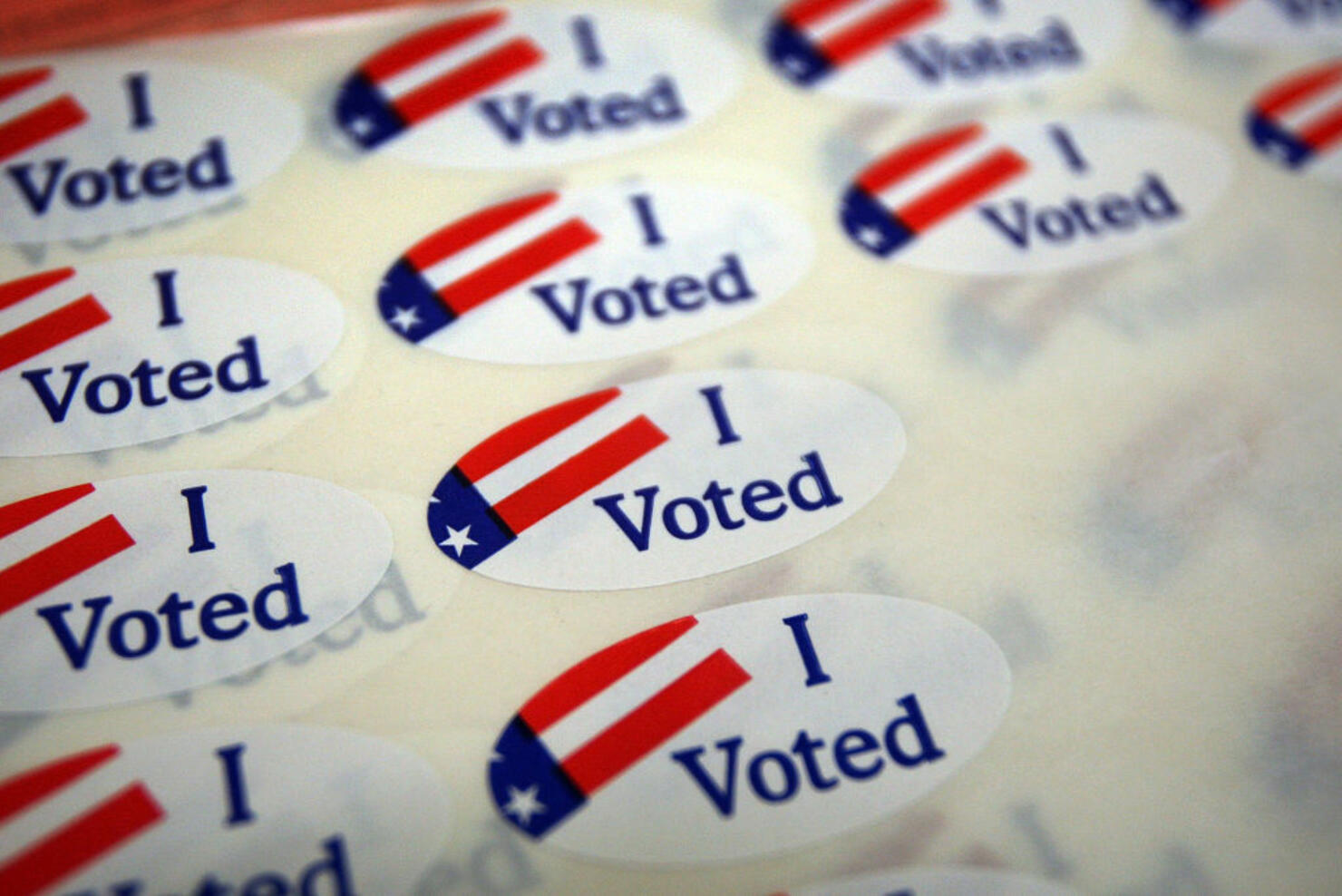 Buckle up everyone - the 2020 election season has officially begun. More than 20 Democrats are vying to become the 2020 Democratic nominee for president in 2020, and their first chance to convince voters they should be the person to take up residence in the White House is this week.
The first debate, scheduled for Wednesday, June 26, will be broadcast by NBC News, MSNBC and Telemundo from 9 to 11 p.m. Eastern Time with a second debate airing the following night.
Sen. Michael Bennet
Former Vice President Joe Biden
Sen. Cory Booker
Gov. Steve Bullock
Mayor Pete Buttigieg
Julián Castro
Mayor Bill de Blasio
Rep. John Delaney
Rep. Tulsi Gabbard
Sen. Kirsten Gillibrand
Sen. Kamala Harris
Gov. John Hickenlooper
Gov. Jay Inslee
Sen. Amy Klobuchar
Mayor Wayne Messam
Rep. Seth Moulton
Rep. Beto 'Rourke
Rep. Tim Ryan
Sen. Bernie Sanders
Rep. Eric Swalwell
Sen. Elizabeth Warren
Marianne Williamson
Andrew Yang
Wednesday's debate will feature ten candidates, including Sens. Elizabeth Warren, Cory Booker, Amy Klobuchar, Washington Gov. Jay Inslee, former HUD Secretary Julián Castro, Hawaii Rep. Tulsi Gabbard, New York City Mayor Bill de Blasio, Ohio Rep. Tim Ryan, and former Maryland Rep. John Delaney.
Thursday night's debate will reportedly feature, Vice President Joe Biden, Sens. Bernie Sanders, Kamala Harris, Kirsten Gillibrand, Michael Bennet, Mayor Pete Buttigieg, Colorado Gov. John Hickenlooper, California Rep. Eric Swalwell, entrepreneur Andrew Yang and self-help author Marianne Williamson.
There's a lot of names on the list, so don't feel bad if you don't recognize them all. If you need a reminder, here's a quick primer on the candidates you'll be seeing at the first night of Democratic debates on Wednesday.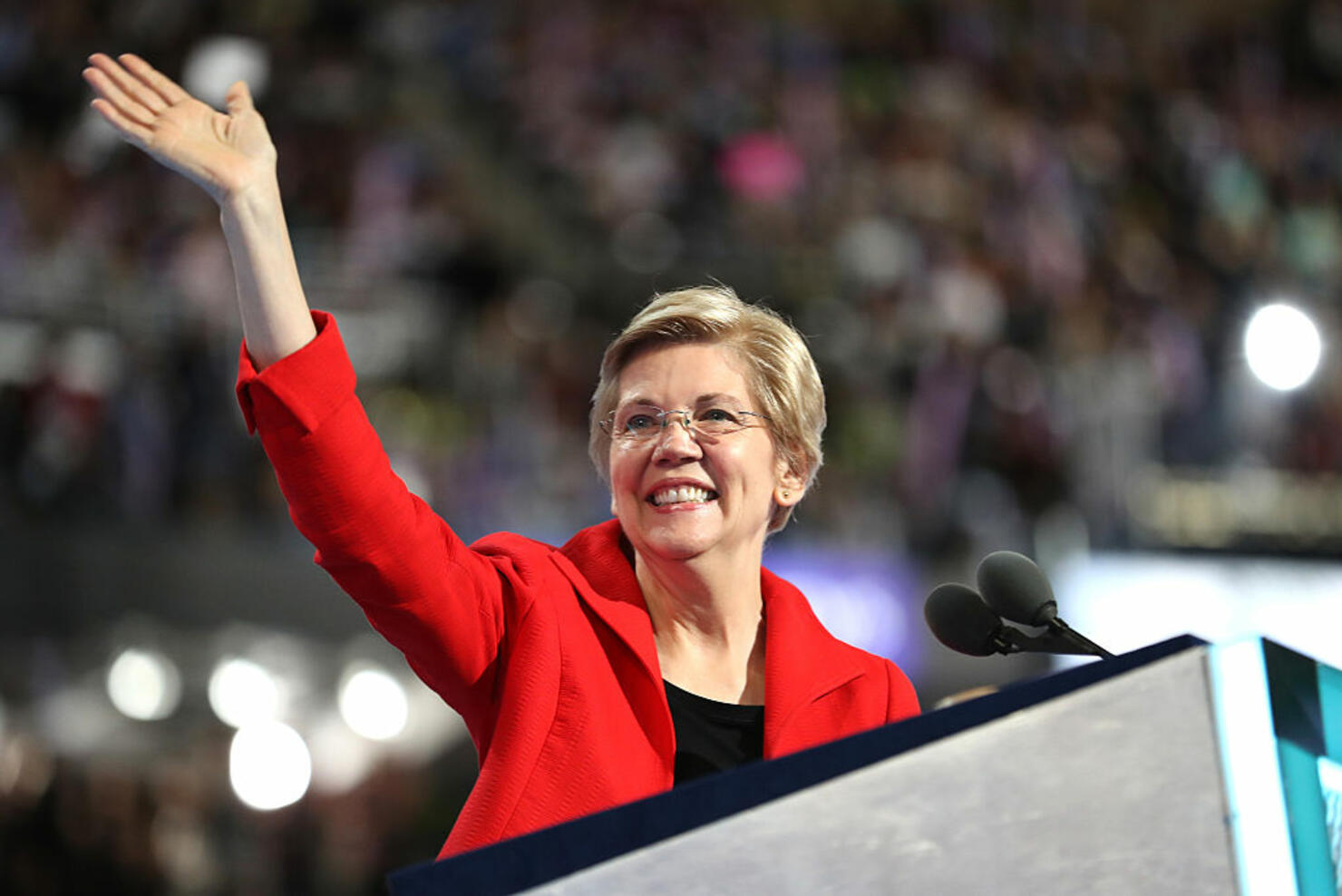 Senator Elizabeth Warren (D-MA)
Senator Elizabeth Warren was elected Senator on Jan. 3, 2013 after defeating Sen. Scott Brown. Over the years, she's served as the chair of the Congressional Oversight Panel of the Troubled Asset Relief Program and was a big part in creating the Consumer Financial Protection Bureau, in which she served as its first Special Adviser under President Barack Obama.
A longtime critic of President Donald Trump, she announced her candidacy for the 2020 presidential election at a rally in Lawrence, Massachusetts in February, and has offered a series of policy-focused plans including ways to reduce student loan debt and offer free tuition to public colleges. She's also voiced support for plans to make large corporations pay more in taxes and better regulate large technology companies, and plans to address opioid addiction. She has introduced an "Economic Patriotism" plan, intended to create opportunities for American workers, and proposals targeted at Donald Trump, including one that would make it permissible to indict a sitting president.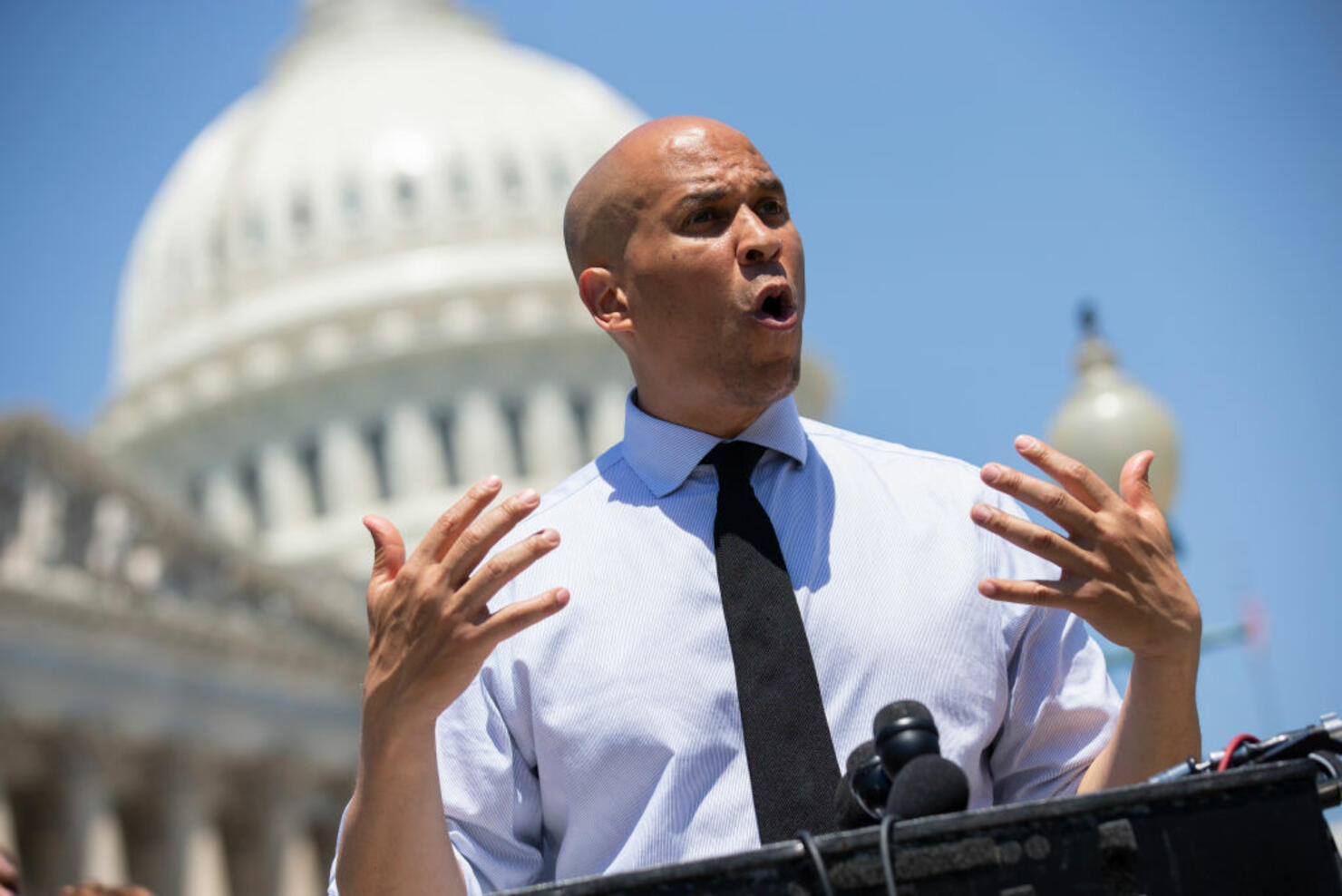 Sen. Cory Booker
Senator Cory Booker was first elected as the junior senator from New Jersey in 2014 after serving as the 28th Mayor of Newark for several years. Booker is best known for his progressive stances, giving him the third most liberal voting record. A social liberal, Booker has supported women's rights, affirmative action, same-sex marriage and single-payer healthcare during his time in the Senate.
"There's nothing in that realm of progressive politics where you won't find me," Booker says of his political alignment.
Booker announced his campaign on February 1st, with New Jersey Gov. Phil Murphy, Sen. Bob Menendez and every Democratic member of the House of Representatives in New Jersey endorsing his campaign.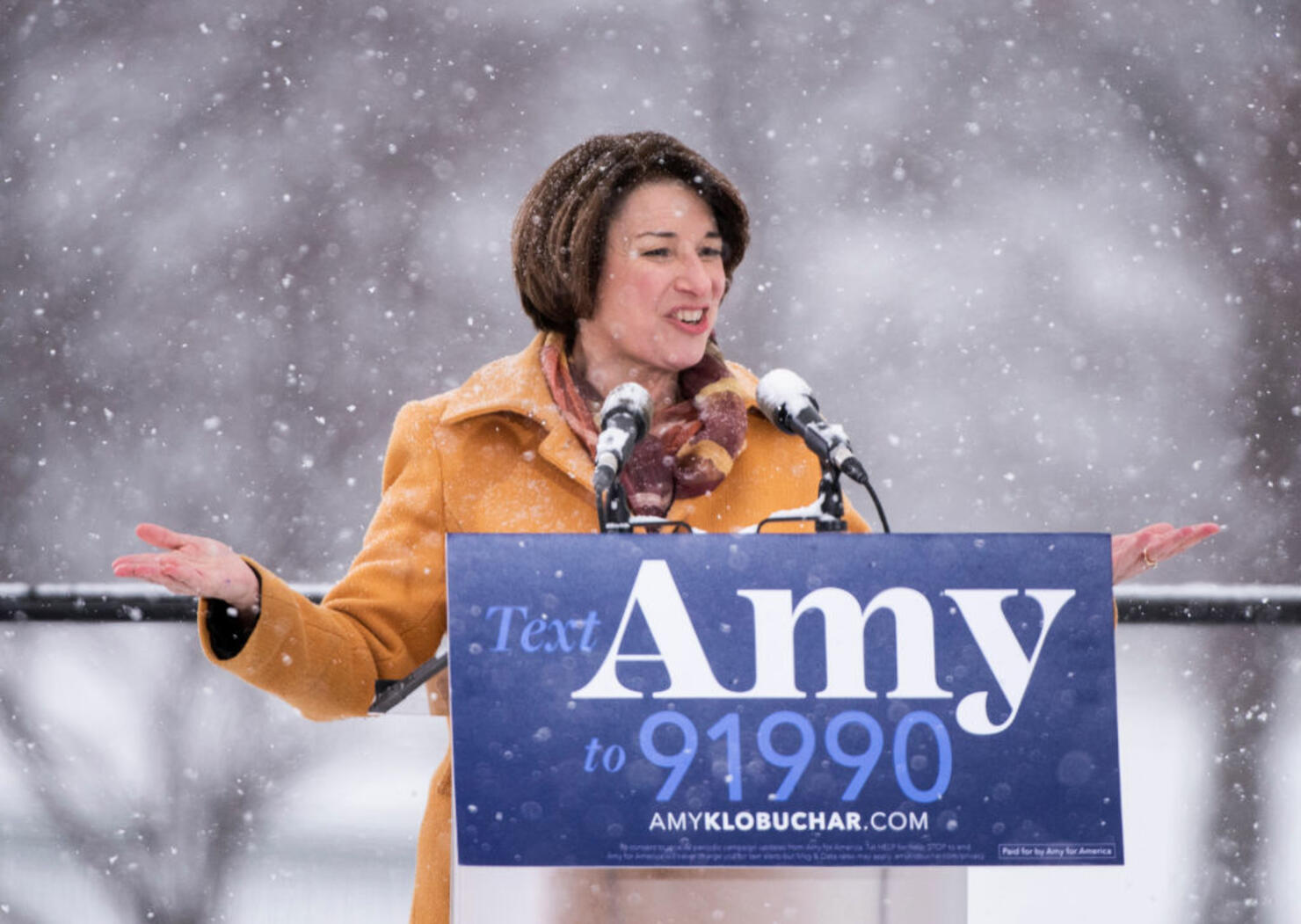 Sen. Amy Klobuchar
Senator Amy Klobuchar is the senior Senator representing Minnesota after she assumed office in 2007. Before becoming elected Senator, Klobuchar worked as a partner at two Minneapolis law firms until she was elected county attorney for Hennepin County in 1998. She was first elected to Minnesota's Senate in 2006, becoming the state's first elected female Senator. She was re-elected handily in 2012 and 2018.
Klobuchar has been rated as one of the more moderate Democrats running for president. She is pro-choice on abortion, supports LGBTQ rights and Obamacare and was highly critical of the Iraq war. She's also one of the more prolific Senators in office, passing more legislation than any other senator by the end of the 114th Congress. According to Congress.gov, she's sponsored, or co-sponsored 111 pieces of legislation that's become law. During President Donald Trump's tenure in office, she's voted with him 31.1 percent of the time. Her signature issue is legislation to combat the opioid crisis and drug addiction as well as lower the cost of prescription drugs.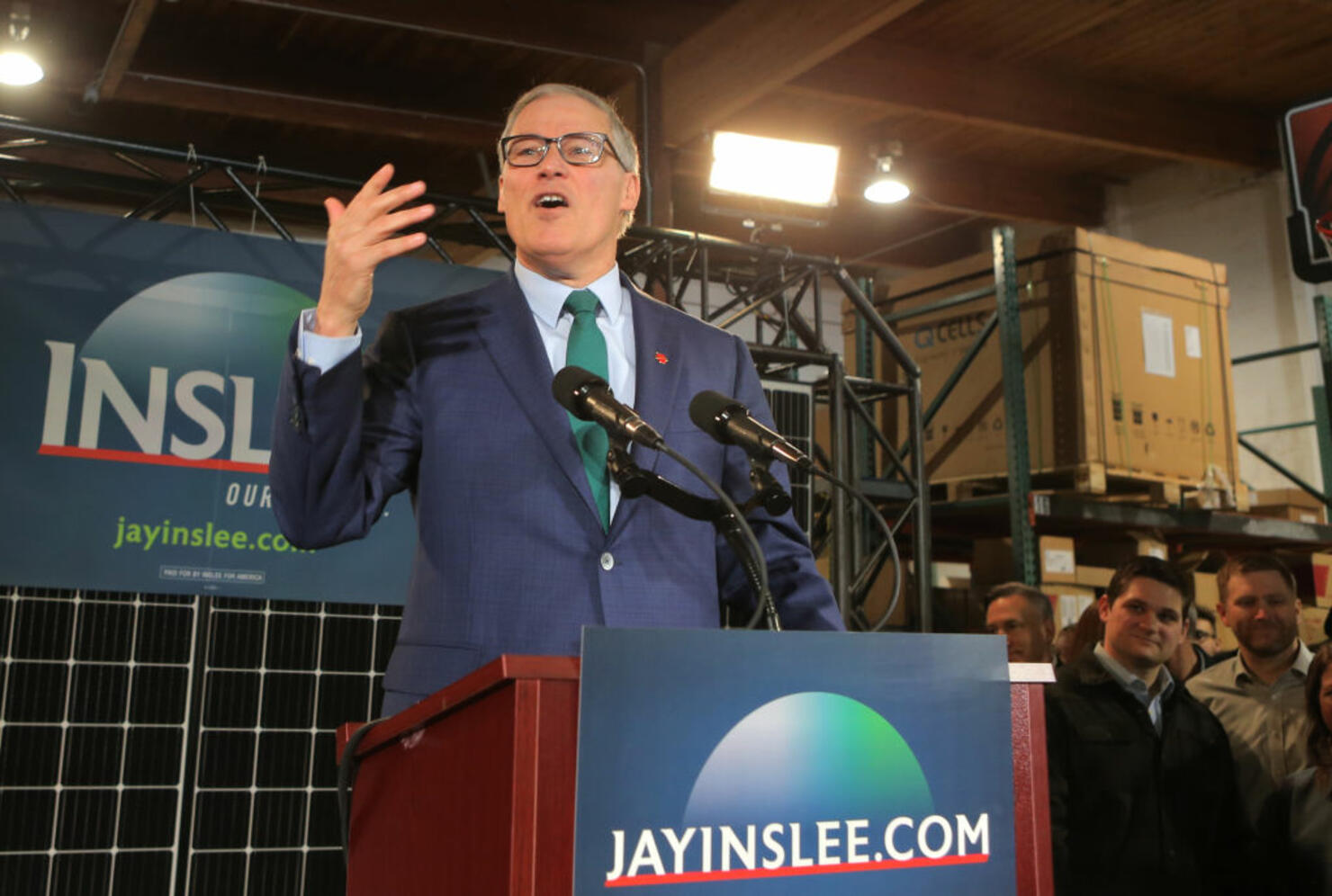 Washington Gov. Jay Inslee
Elected to two-terms as Washington's Governor, Jay Inslee is best known for his environmental policies, and has become one of the Democratic party's biggest advocates on climate change and the need for the party to embrace a green-energy jobs program, like the Green New Deal. Inslee has a long history of government service that stretches back to the Clinton Administration when he was first elected to the U.S. House of Representatives in 1993.
Widely considered a dark horse candidate, Inslee announced his candidacy for president on March 1, stating that his main campaign focus would be combating climate change. Inslee even asked the DNC to host a debate that would specifically focus on climate change, a request that was denied.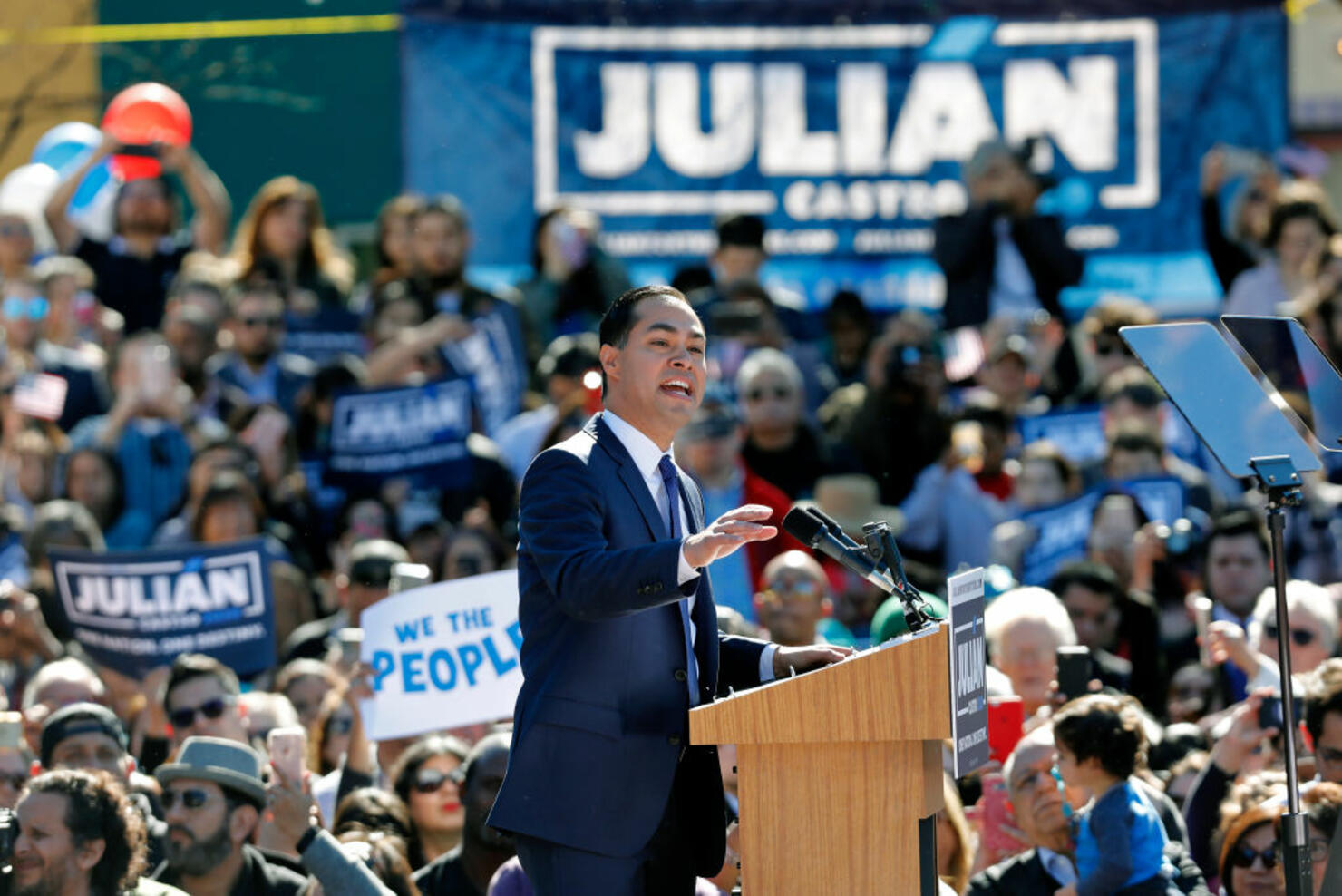 Former HUD Secretary Julián Castro
Julián Castro began his career in politics running for the San Antonio City Council in 2001. At only 26, he became the youngest city councilman in the city's history. He went on to run for Mayor, eventually winning the seat in 2009. He served multiple terms until he was tapped by President Barack Obama to become the U.S. Secretary of Housing and Urban Development in 2014.
Castro launched his campaign for the Democratic nomination for President in San Antonio on January 12, becoming the first Texas in the race. At 44, if elected, he would become the third-youngest president in history. Castro has emphasized Medicare-for-All, universal Pre-K an d a pathway to citizenship for undocumented immigrants as part of comprehensive immigration reform.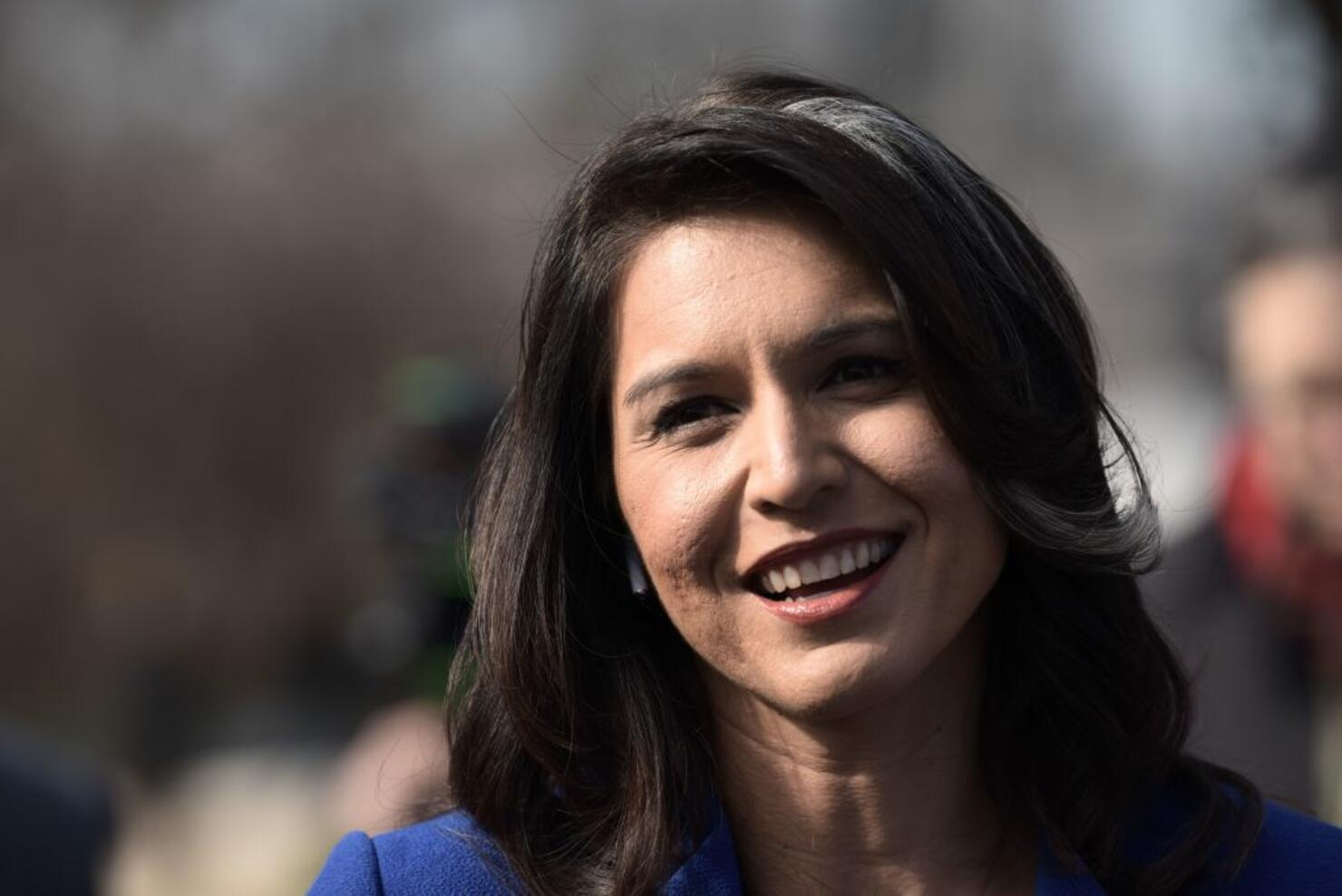 Hawaii Rep. Tulsi Gabbard
Hawaii Representative Tulsi Gabbard was elected to the U.S. House of Representatives in 2013 after serving for several years as a field medic for the Hawaii National Guard in Iraq from 2004 to 2005. When she was elected to the Hawaii state House at age 21 in 2002, she was the youngest woman to be elected to a U.S. state legislature.
In February, Gabbard launched her campaign for the Democratic nomination saying that it was in the "spirit of service above self." She's best known for her opposition to American intervention in other countries overseas, such as Syria and Iran and supports abortion rights, Medicare-for-All and same-sex marriage.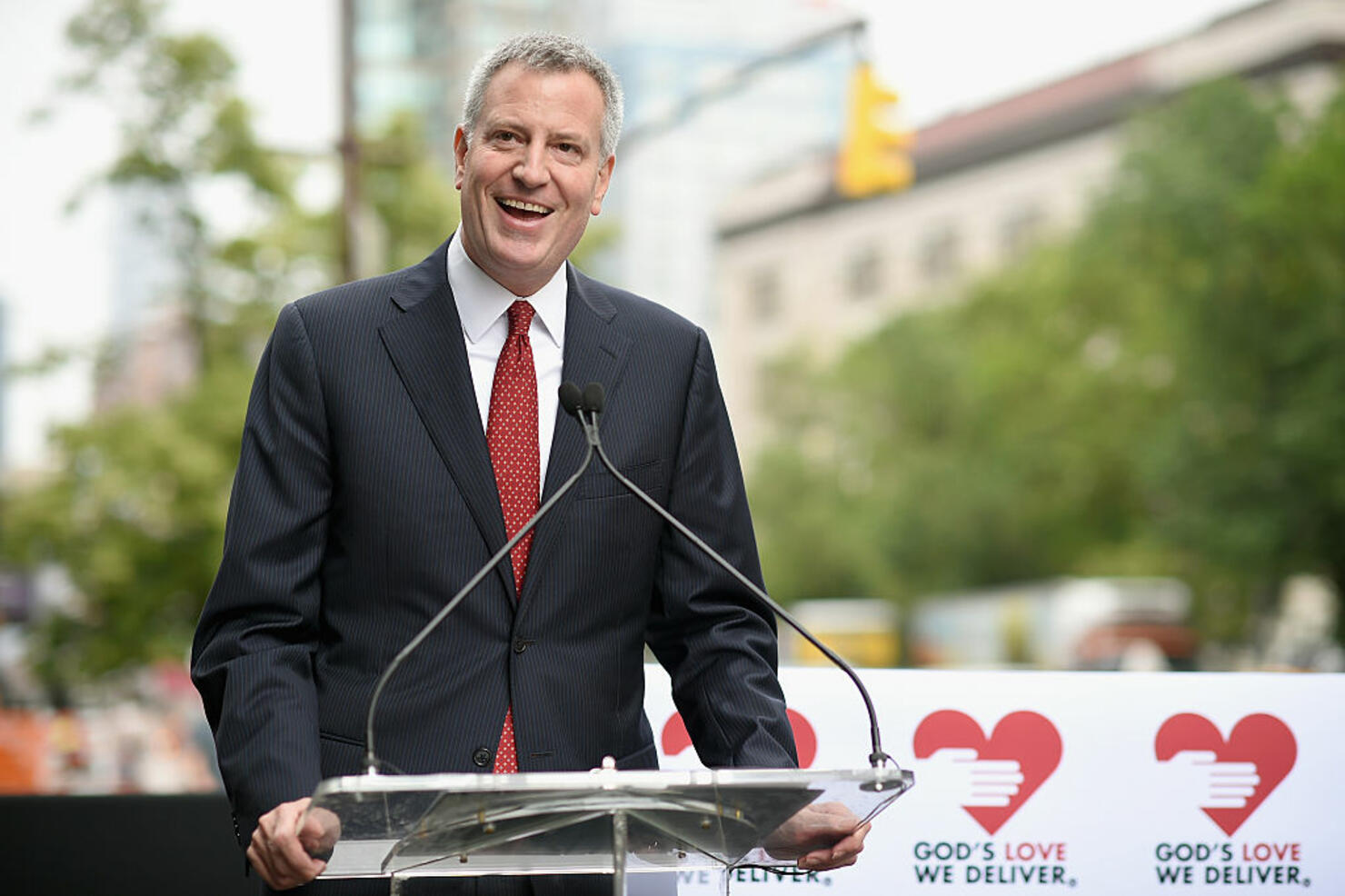 New York City Mayor Bill de Blasio
New York City Mayor Bill de Blasio currently serves as the city's 109th Mayor after being re-elected in 2017 after a landslide election. His time in office as mayor has seen new programs such as de-escalation training for police officers and the implementation of body cameras, as well as reducing prosecutions for cannabis possession. Before serving as Mayor, he was a member of the New York City Council from the 39th District and a Public Advocate of New York City in 2010.
The New York City mayor announced he was running for President in May, touting his accomplishments such as his signature pre-kindergarten program as well as New York City's low crime rate during his time in office.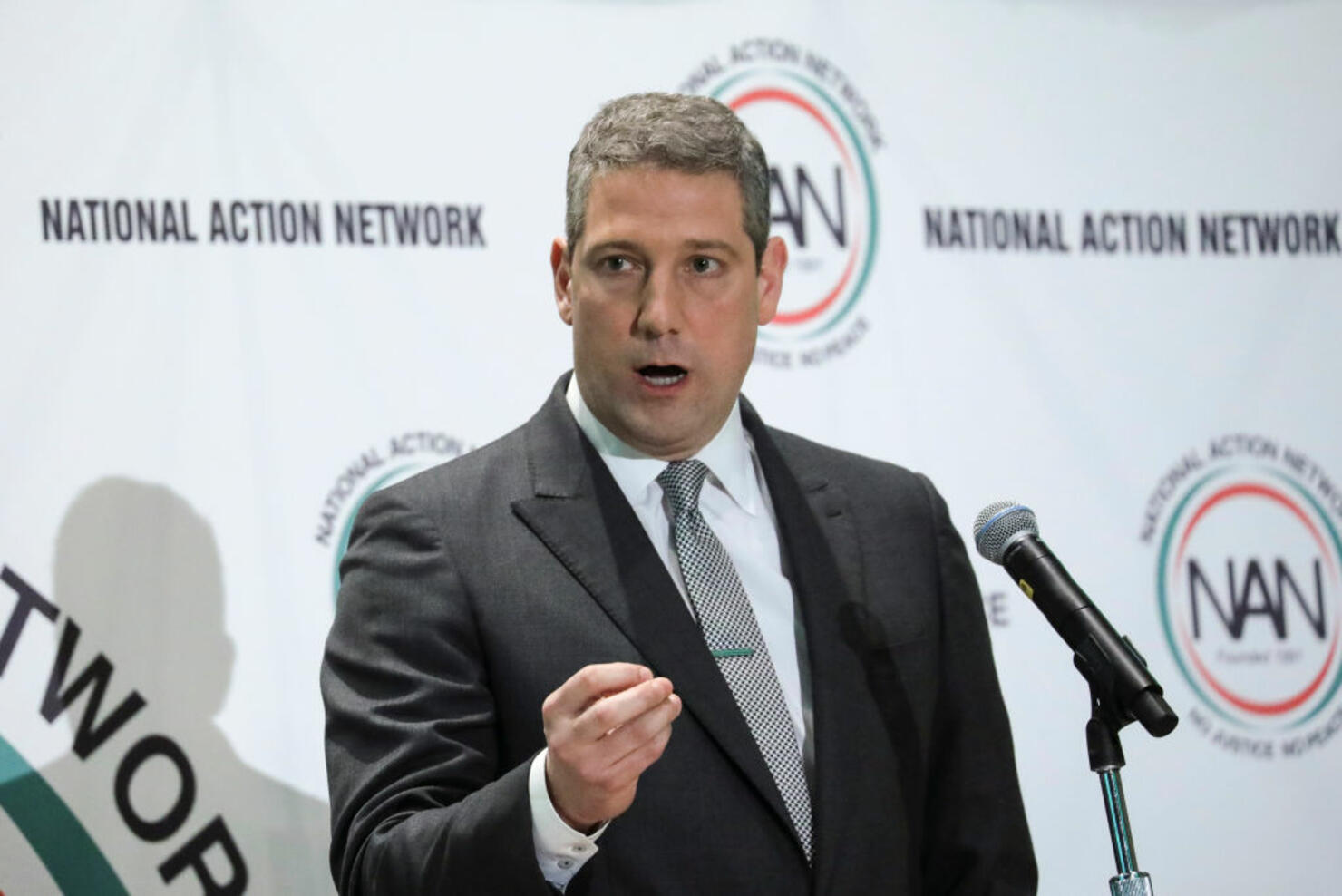 Ohio Rep. Tim Ryan
At only 29, Tim Ryan joined Congress as one of the youngest members back in 2003. His career in politics began as an aide to Congressman Jim Traficant and his time in the Ohio Senate from 2001 to 2002 before winning election to Congress.
He announced his candidacy for the Democratic nomination for president on April 4th, positioning himself as a Democrat who can appeal to blue-collar voters in the Midwest. His signature issues while in Congress have included renegotiating and enforcing existing trade deals as well as punishing China for manipulating their currency. Ryan is also a big proponent of unions rights.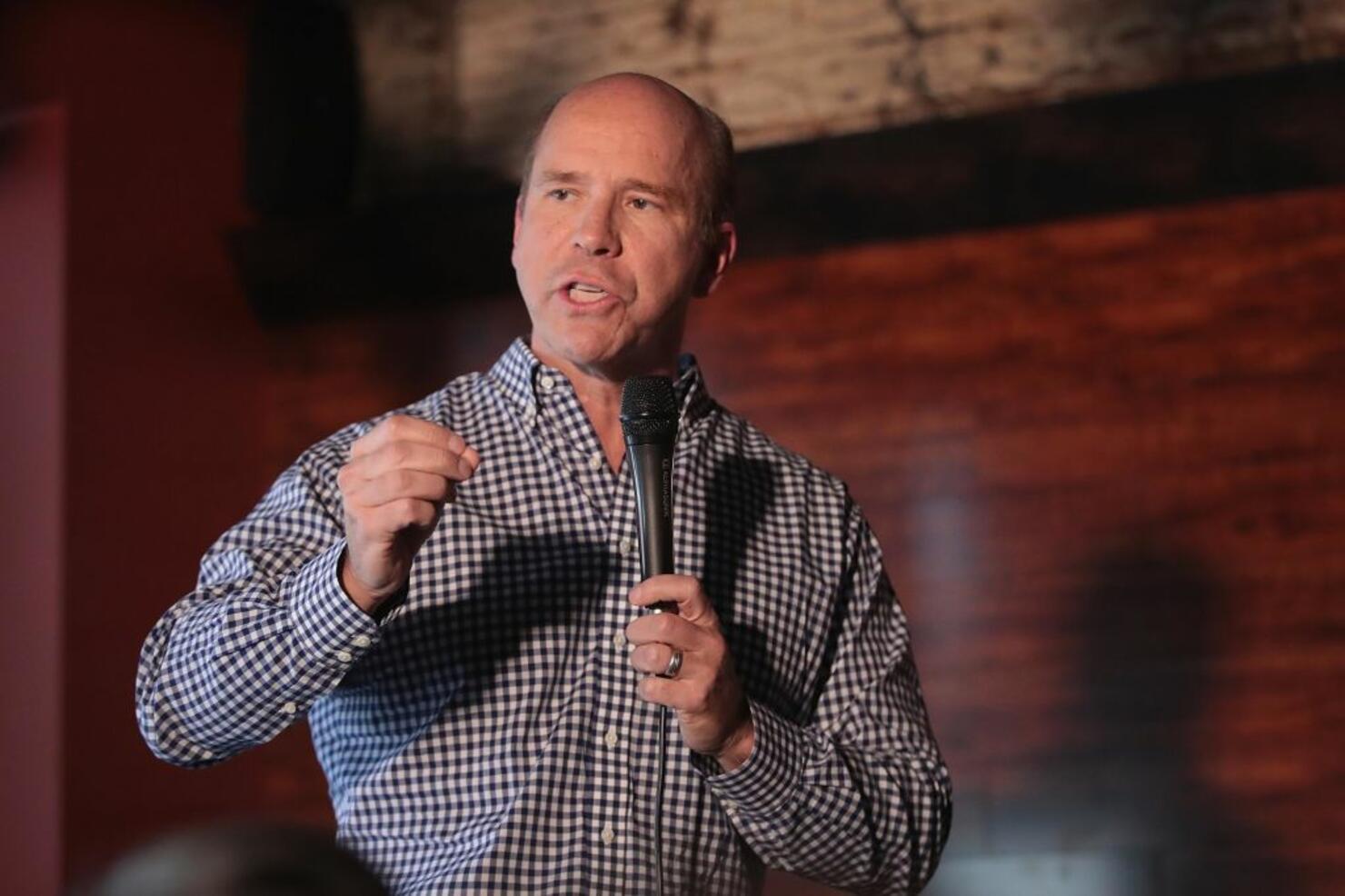 Former Maryland Rep. John Delaney
Elected to Congress in 2012, Representative John Delaney has often been referred to as a 'moderate' in Democratic politics, a label he disputes. "People have a hard time labeling me. Some of the things they hear me talking about are on the total progressive or liberal end of the spectrum, and in other ways I'm kind of a solutions-oriented moderate who wants to get things done," Delaney said.
He was one of the first politicians to announce his run for president in an op-ed in the Washington Post published in 2017, writing that the government was "hamstrung by excessive partisanship."
Photos: Getty Images