Doctor Stripped Of Medical License For Posting 'Racy' Bikini Pics
By Dave Basner
May 5, 2020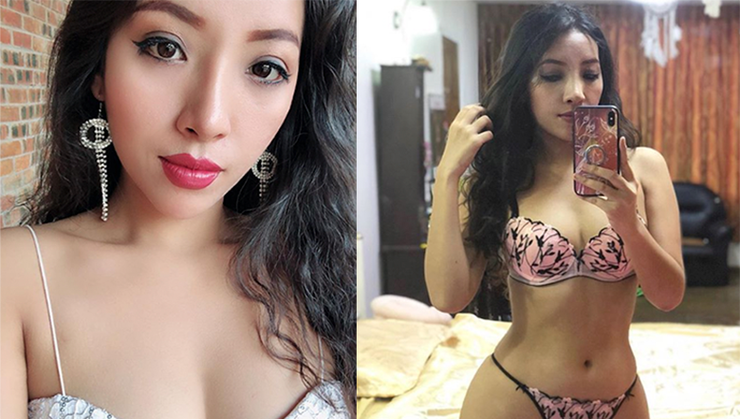 When most people become a doctor at age 22, they are proud of themselves and excited to practice medicine, but even though Nang Mwe San of Myanmar was able to get her medical degree at such a young age, her dream was never to become a physician. Instead, she explained to the New York Times that she wanted to become a "sexy model." So, after some time working with both patients and non-profit medical groups, she decided to, on the side, start shooting commercials and having photos taken of herself in a bikini. She then posted those shots on Instagram.
While Mwe San was thrilled to be doing what she had always wanted to do, the Myanmar Medical Council was not. The group, which oversees hospitals and doctors in the country, demanded in January that she stop posting the "racy" photos and delete the ones she had already put up. She defied their order and this month, the council revoked her medical license.
Now 29, Mwe San stated, "Here there is so much sexism. They don't want women to have higher positions. And they judge women on what we wear. They don't even want us to wear trousers."
The council claims their issue is that dressing in the way Mwe San chose to in her photos goes "against Myanmar traditional culture." According to Mwe San, they told her she had "a behavior disorder." The model has since responded with a post on Instagram that she captioned, "Society doesn't own women's body. My body, My right. Thanks to all my fans from my country, Burma and all around the world who support and encourage me."
The good news for Dr. Mwe San is she is now making more money as a model than she did when she was as a physician, plus she is happier with the career. She stated, "It is my passion. I feel more comfortable and happy working as a model."
Meanwhile, she plans to appeal the council's decision and have her license suspended instead of revoked. That way, if she wants to again work as a doctor, even if it is just as a volunteer, she will be able to.
You can see more photos of her here.
Photo: Instagram/NangMweSan