Thom Yorke Releases Anxious New Solo Album, 'ANIMA'
By Katrina Nattress
June 27, 2019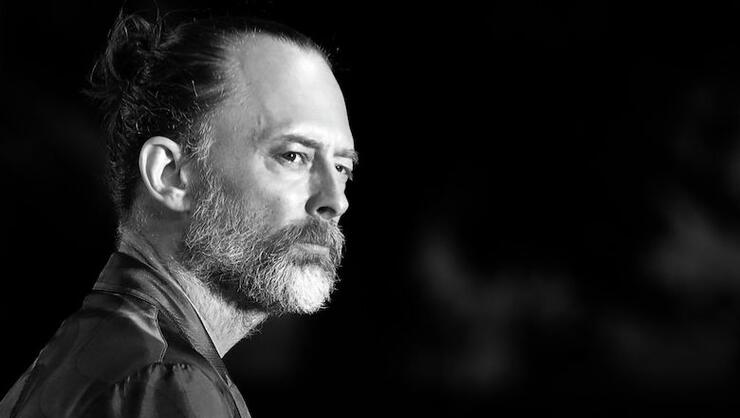 After going into detail about his latest solo endeavor last month, Thom Yorke is releasing ANIMA at midnight on Thursday (June 27). The 48-minute-long album was written with the Radiohead frontman's longtime collaborator Nigel Godrich and focuses on loops and samples.
"It's certainly heavy. It's big. We watched Flying Lotus in the early years on tour with us, and we watched him with his live set-up performing all his loops and thought, 'Well that's interesting,' because it's a live performance, he's improvising," he explained in an interview with Crack magazine. "We suddenly realised this is a new way to write stuff. I would send Nigel completely unfinished, sprawling tracks and he would focus in on the bits and pieces that he thought would work, build them up into samples and loops, and then throw them back at me, where I would start writing vocals."
As for the themes, Yorke blended anxiety with a dystopian setting. "The dystopian thing is one part of it, yes, but for me, one of the big, prevailing things was a sense of anxiety," he said. "If you suffer from anxiety it manifests itself in unpredictable ways, some people have over-emotional reactions. [For] some people the roots of reality can just get pulled out, you don't know what's happening. Then eventually reality comes back."
The album also includes something special for Radiohead fans: "Dawn Chorus." The song was originally heard during a sound check in 2008, and a shell company called Dawn Chorus LLP was created to handle the business side of the band's 2016 album A Moon Shaped Pool. Now, the song has finally arrived.
Yorke also worked with director Paul Thomas Anderson on a 15-minute-long short film to accompany the album, which premieres on Netflix when the record drops. Watch a teaser below and watch the film on Netflix.