YUNGBLUD Addresses Gun Violence In 'Parents' Music Video: Watch
By Katrina Nattress
June 26, 2019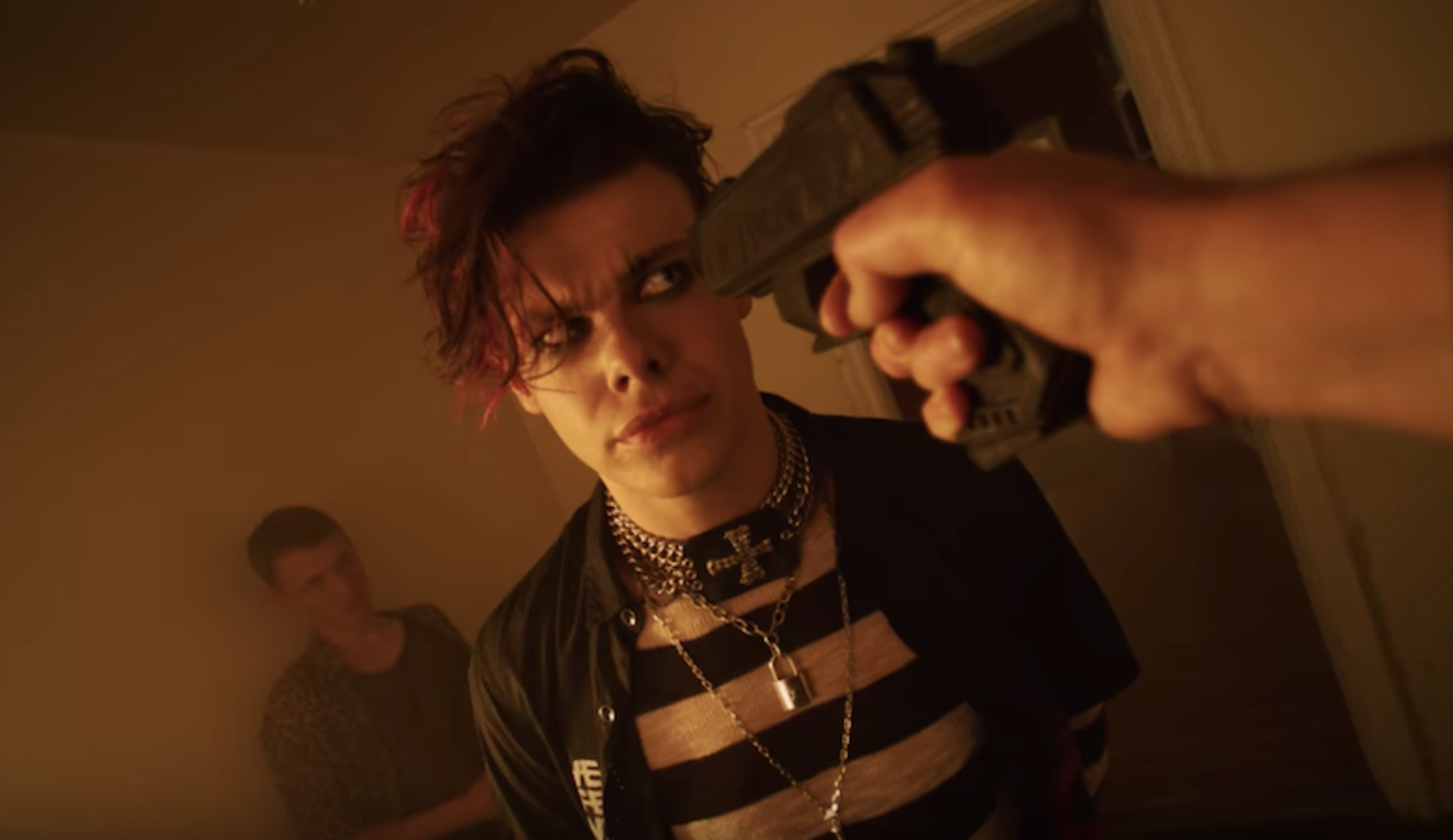 After a whole lot of teasing, YUNGBLUD released his "Parents" video this week, and while it's all about rebelliousness and individualism, he also slipped another message into the visuals: gun violence.
After singing the line "My daddy put a gun to my head/ Said if you kiss a boy, I'm gonna shoot you dead," the words "GUNS KILL KIDS" pop up on the screen. Later in the clip, the UK alt-rocker shows his stance even more by asking "BUT CAN THE KIDS KILL THE GUNS?"
"'Parents' is a tribute to individualism," YUNGBLUD explained about the track. "You are the best judge of how to become the best you. Don't conform to the outside world's perception of who you should be if it means losing yourself in the process."
Watch the politically tinged "Parents" video below.
The video was not the only surprise YUNGBLUD had for fans this week. He also announced The Twisted Tales Of The Ritalin Club Tour, which sees the 21-year-old traverse both the U.S. and Canada during a 24-date trek. Tickets go on sale Friday (June 28) at 10am local time. Check out the tour announcement below and get more ticket information on YUNGBLUD's official website.