Brandy & Daniel Caesar Team Up on New Song "Love Again"
By Taylor Fields
June 28, 2019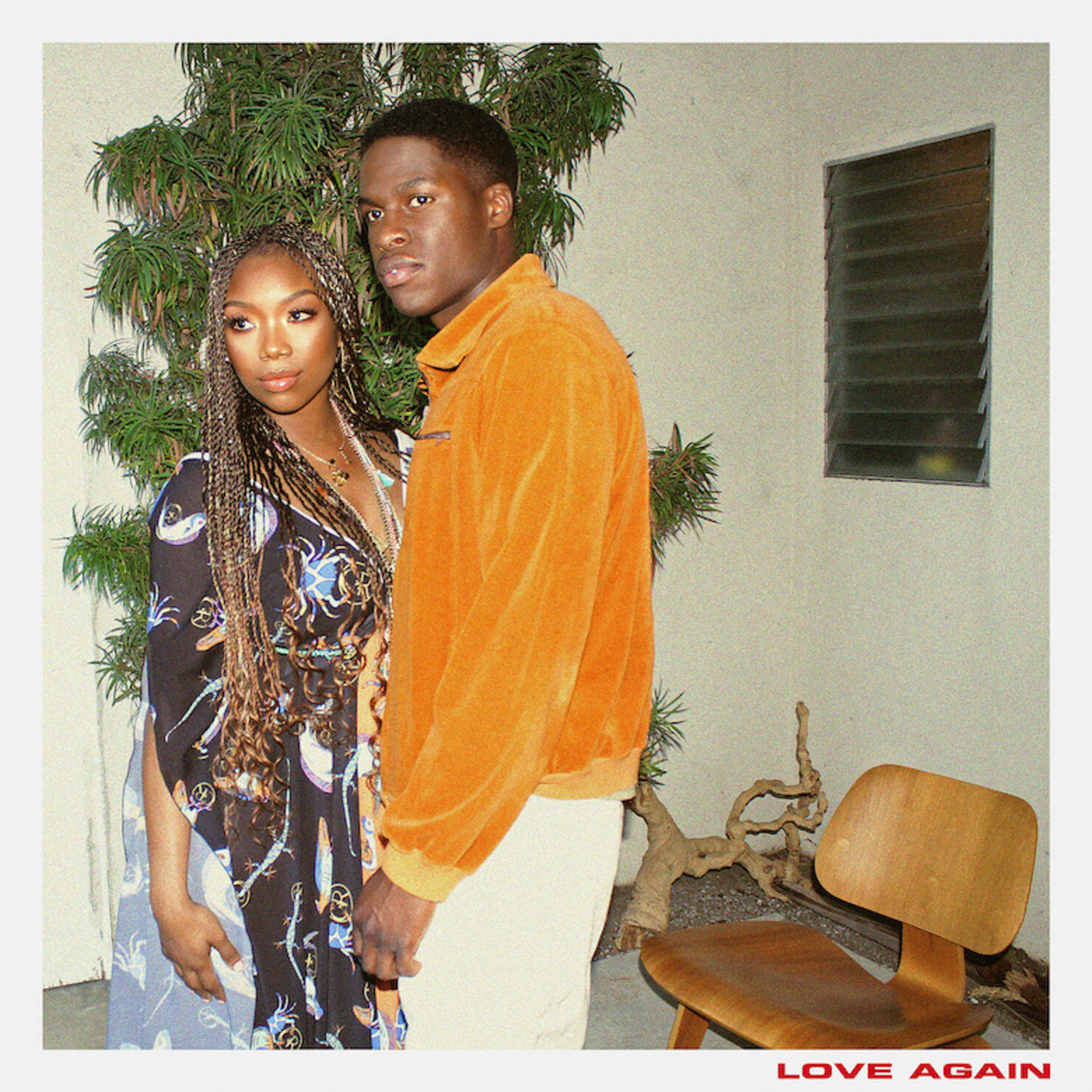 Brandy fans rejoice! A lot of new music is coming your way and the R&B singer is kicking things off with a brand new single with Daniel Caesar (who has also returned with a ton of new music) called "Love Again."
On "Love Again," Brandy and Daniel talk about past relationships, singing in the chorus, "I wake from my slumber/ I wish I could call you up/ Miss how you'd put your love on me (Hey)/ Boy you've got my number/ Wish I could feel your touch/ Wish you could follow up on me." And at the end, Brandy promises they can find love again together, singing, "If you can take my hand/ I promise we'll find love again."
Fans first got a hint that a new song from Brandy and Caesar was in the works back in April when producer Darhyl "DJ" Camper shared some moments from the studio session featuring the two singers on his social media. Camper has been working with Brandy for a while, and in fact, back in 2015 he revealed that they had been putting together an EP, saying of the music, "It's something refreshing. I'm not putting Brandy in the club. You won't hear Brandy in the strip club or in elements like that."
"Love Again" is the first taste of Brandy's forthcoming yet-to-be-titled new album (which will he her first in 7 years) expected to be released sometime in the fall, and the first new music from Brandy since 2016's "Beggin & Pleadin" single and her 2012 album Two Eleven.
Meanwhile, the song is also off of Caesar's newly-released surprise album CASE STUDY 01, which also includes features from Pharrell Williams and John Mayer, among others. The singer released his last album, Freudian, in 2017, and his most recent single "Who Hurt You?" in 2018. Over the last year, Daniel has also appeared on tracks with Common ("HER Love") and The Free Nationals ("Beauty & Essex").
Listen to Brandy and Daniel Casar's "Love Again" on iHeartRadio.