Nick Jonas Stars In WWII Film 'Midway': See The Trailer
By Hayden Brooks
June 27, 2019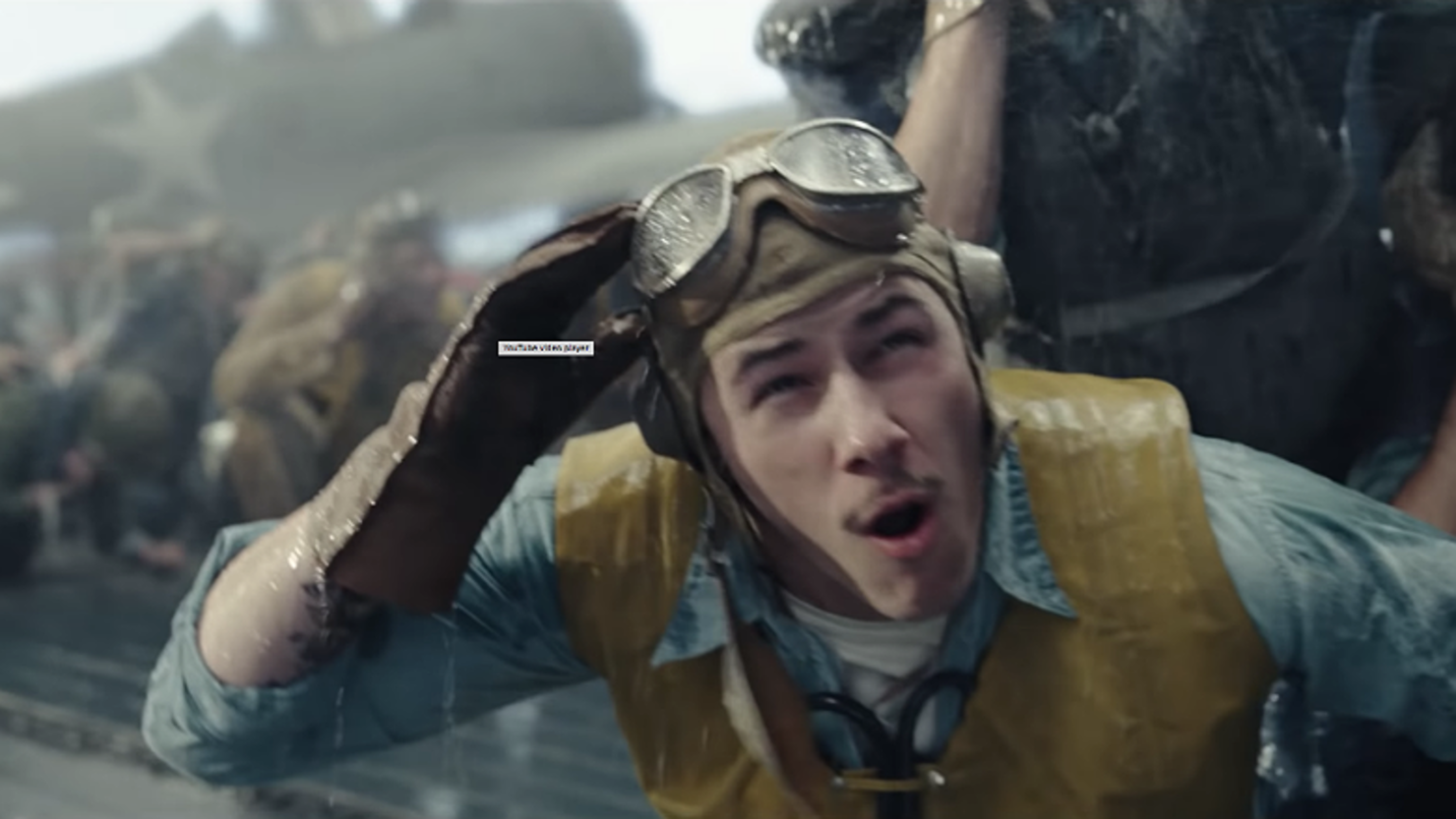 Nick Jonas' acting resume is expanding with the upcoming release of Roland Emmerich's World War II film, Midway, and the first trailer for the star-studded project dropped on Thursday (June 27).
In the two-minute trailer, viewers see the explosive storyline of the 1942 Battle of Midway and the six months that led up to it after Japan's attack on Pearl Harbor. The film is set to tell the story through the perspectives of the sailors and aviators who were part of the war. Many of the characters were based on actual people. While the 26-year-old pop star plays Bruno Gaido, one of sailors and aviators on the frontline, a number of other friendly faces like Mandy Moore, Ed Skrein, Patrick Wilson, Luke Evans and Aaron Eckhart also star in the film. Midway is scheduled to hit theaters on November 8.
If you want to see even more of Jonas on the big screen, make sure you check him out in the sequel to 2017's Jumanji: Welcome To The Jungle, as well as the upcoming sci-fi film, Chaos Walking.