No, Shawn Mendes' Mom Did Not Comment On His Rumored Camila Cabello Romance
By Hayden Brooks
June 27, 2019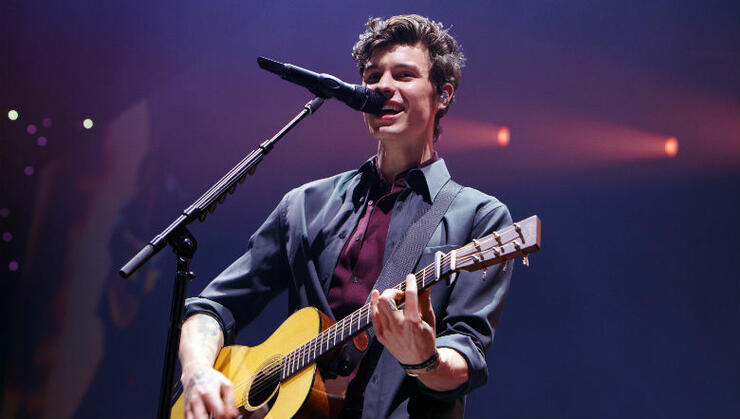 After word spread that Shawn Mendes' mother, Karen Rayment, spoke out on the rumors that her superstar son might be romantically involved with Camila Cabello, a rep for the former shut down the fuss.
On Thursday (June 27), a representative for Mendes revealed that the Instagram account @KarenRayment is not actually run by his mother, denouncing the comments altogether. As per eagle-eyed fans, the account reportedly commented on Cabello's new Instagram post, which shared a behind-the-scenes look at the "Señorita" music video. "This is basically how I'm handling all of my feelings from now on hope it all works out," Cabello captioned a clip of her and Mendes, to which the account responded with the pink heart and romantic couple emojis. When one user suggested that Karen "please tell them to date," @KarenRayment replied with the closed eye monkey emoji.
For more on Cabello, make sure you check the pop star out at this year's iHeartRadio Music Festival in Las Vegas in September alongside a lineup of superstar artists. Fans across the country can tune in and watch an exclusive live stream of the show via The CW App and CWTV.com. Then, on October 2nd and 3rd, relive all of the epic performances from the weekend during a televised special on The CW Network at 8pm ET/PT. And leading up to the official television special, The CW will also air an hour-long Best Of Special on Sunday, September 29th at 8 p.m. ET/PT.
Chat About No, Shawn Mendes' Mom Did Not Comment On His Rumored Camila Cabello Romance