Bad Bunny & J Balvin Surprise Fans with Joint Album 'Oasis'
By Taylor Fields
June 28, 2019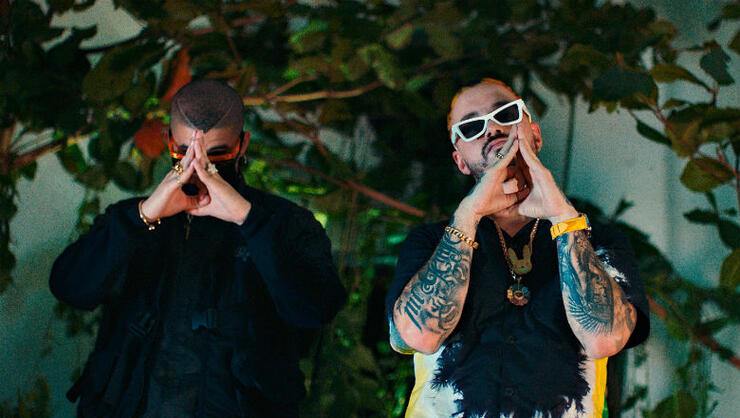 After teasing a joint project late last year, Bad Bunny and J Balvin have surprised fans with their new album OASIS just in time for summer
OASIS showcases eight brand new songs, including lead single "Qué Pretendes," and features from Nigerian singer/songwriter Mr. Eazi and Marciano Cantero from Argentinean pop/rock band Los Enanitos Verdes.
In a statement via a press release, Bad Bunny said of the new project, "OASIS is a transcendental and refreshing album; it is a rescue, a relief. An Oasis helps you to supply yourself with what you're missing and to find what you lack spiritually; this is what this album represents. We have been working on it for a long time, and finally, we found its moment. Working with J Balvin has undoubtedly been an unparalleled experience, I have always admired and respected him a lot and we have had an excellent vibe throughout this whole process."
J Balvin added, "I am proud to say I LOVE Bad Bunny; we always seem to be on the same wavelength, as he likes what I like. He is also all about celebrating our culture, while remaining super humble. Working with Benito again has been a musical joy. I am blessed to not only call him my brother, but now a partner on an album that has even become a personal Oasis. I've been traveling all over the world the last few months, and anytime it started to feel overwhelming, I've been able to listen to the tracks we created, and instantly return 'Home' to our own musical paradise. I'm so glad the time has arrived where fans can now share those same new vibes with us.
In an interview with Complex last year, Bad Bunny explained the meaning behind OASIS and said, "It's a rescue, a relief, to freshen up. When you go to an oasis, you go there to supply yourself with the vital things you are missing, things that you need. That's why it says water, because human beings can't live without water."
J Balvin and Bad Bunny have previously worked together on music, including "Sensualidad" which also features Prince Royce, "Dime" featuring Revol, Arcángel and De La Ghetto, and most famously on Cardi B's "I Like It." See the official OASIS track listing below.
OASIS Track Listing:
Mojaita
Yo Le Llego
Cuidao Por Ahi
Qué Pretendes
La Canción
Un Peso (feat. Marciano Cantero)
Odio
Como Un Bebé (feat. Mr. Eazi)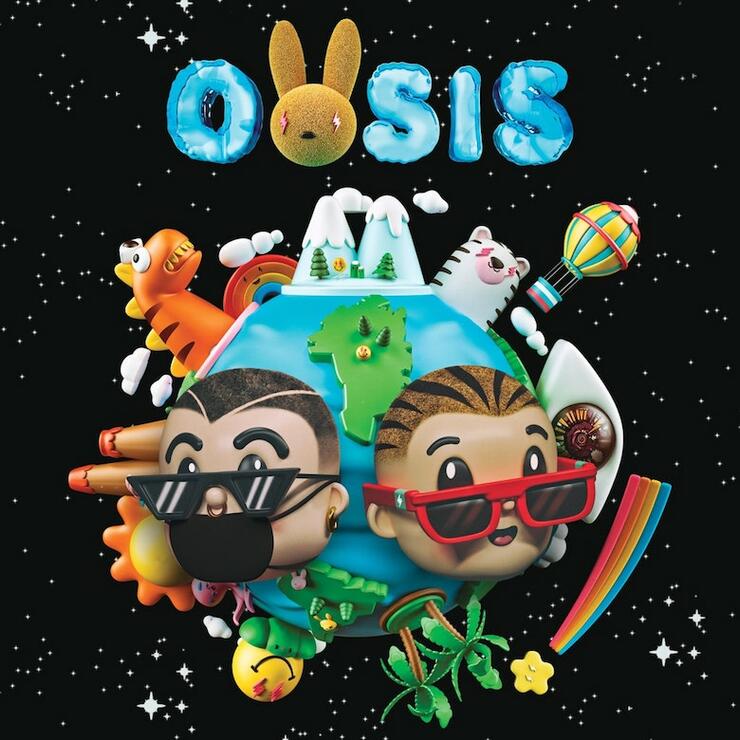 Chat About Bad Bunny & J Balvin Surprise Fans with Joint Album 'Oasis'