Britney Spears Channels Iconic Music Video Look In New Instagram Post
By Paris Close
June 28, 2019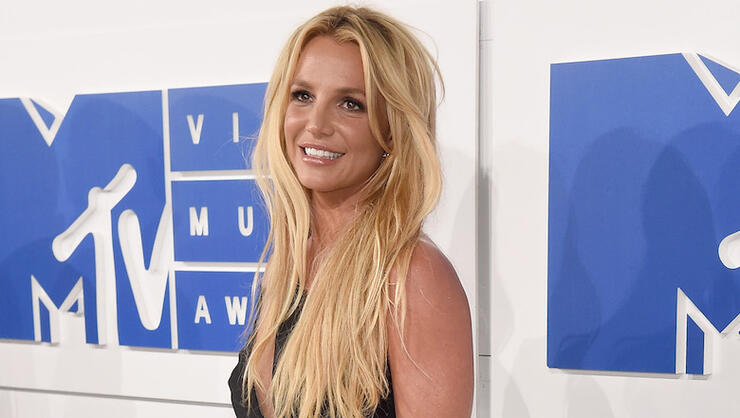 Britney Spears' latest Instagram post will have you singing, "hit me baby one more time."
On Thursday (June 28), Spears threw it all the way back to 1998 when revived one of her most iconic outfits from the equally-sensational music video for her song "…Baby One More Time." The mirror selfie depicts the 37-year-old singer dressed in the same schoolgirl ensemble from the music video: a plaid, pleated skirt, white cropped blouse, and Birkenstock-style sandals — all the pop star was missing were those braided pigtails, knee socks, and a gray cardigan.
"I went shade shopping today but found nothing !!!! Oh well 😔 ….. but I did find a nice bracelet !!!!!! 🍀🍀🍀🍀🍀" Spears captioned the nostalgic pic, inspired by the same look she wore more than two decades ago.
Spears' post is the latest in what appears to be the superstar's retail reprieve, as her Instagram feed as of late has shown her enjoying lavish baths and acquiring purchases during her getaway overseas. "Today is my last day here in Turks and Caicos, and these are the beautiful purchases that I got to remember this beautiful, beautiful place," said in a recent video clip, followed with a pic of her purchases.
It's a wonderful thing, seeing Spears happy and spending time with herself after all the drama that's unfolded in her personal life. As you know, the "Work" musician completed a 30-day treatment program at a wellness facility for her mental health back in late-April.
Since then, she looks to be living her best life, as just a few weeks ago the artist sported a brand-new hairstyle to match her new attitude as well as a video clip of her bringing back yet another iconic career moment dancing to Billie Eilish with a stuffed snake a la her 2001 MTV Video Music Awards performance. (Watch it here.)
Photo: Getty Images
Chat About Britney Spears Channels Iconic Music Video Look In New Instagram Post