Chelsea Clinton, Valerie Jarrett Salute "Brave Souls" Of Stonewall Uprising
By Andrew Magnotta @AndrewMagnotta
June 28, 2019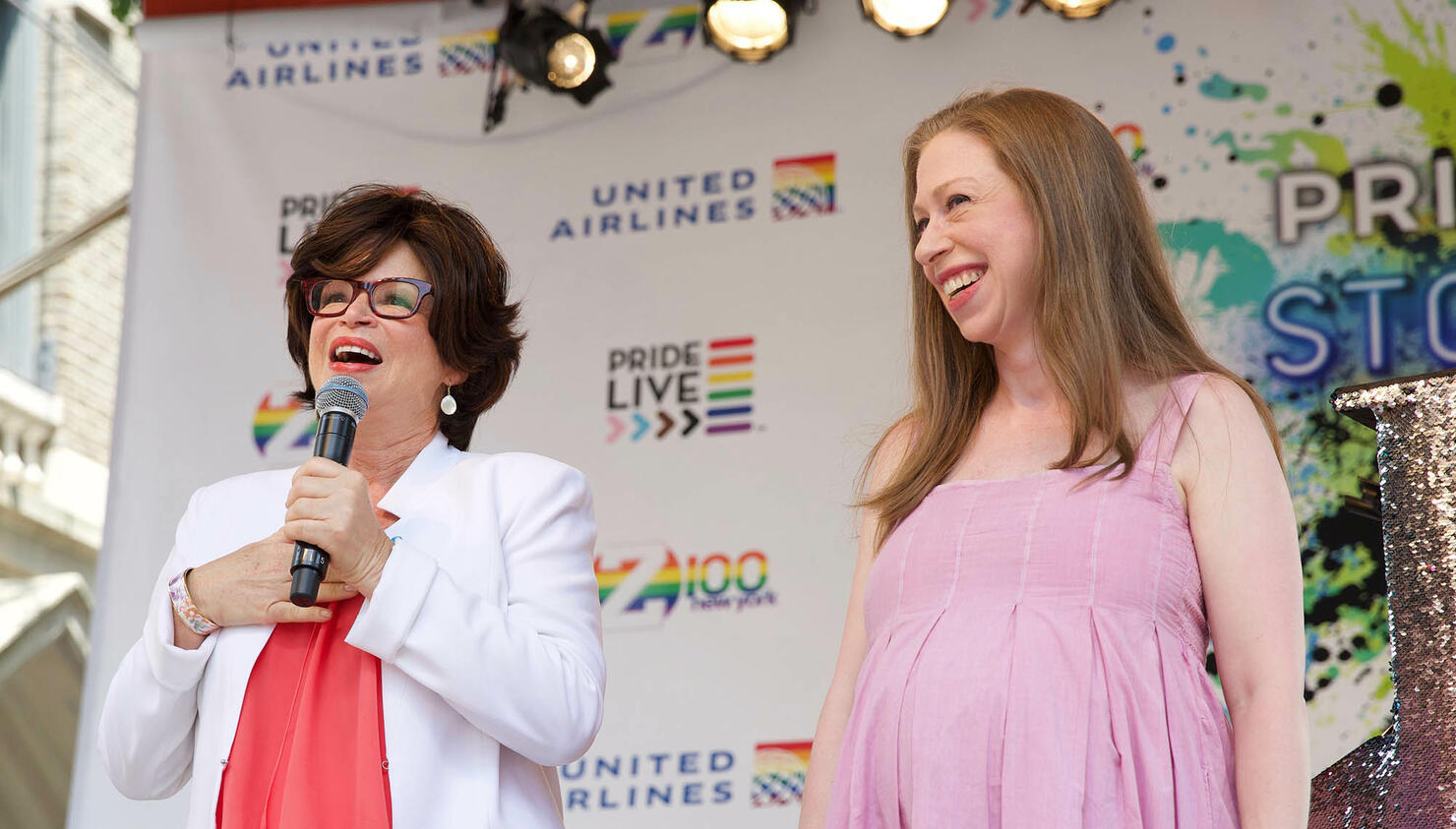 Chelsea Clinton and former Senior Advisor Obama Valerie Jarrett voiced their support for the LGBTQ community Friday afternoon at an event marking the 50th anniversary of the Stonewall Uprising.
The Stonewall Riots of 1969 are considered a flashpoint for the LGBTQ rights movement. The former First Daughter honored the activists for fighting back "against discrimination, intolerance and indifference."
"Their spirit and unyielding passion and belief in community continue to inspire and call us to action," she said.
Jarrett took over, reading a proclamation from former President Barack Obama and touting the Obama administration's strides for equality in naming the Stonewall Inn the first National Monument dedicated to telling the story of the LGBT community.
"Let's keep up the good fight started by the LGBTQ community fifty years ago today, amidst the Civil Rights movement and the fight for gender equality," Jarrett added. "The fight continues. And we won't stop until we win... Stonewall today reminds us why we will win."
The Stonewall Riots began after LGBTQ patrons at the Stonewall Inn fought back against an NYPD raid of the establishment on June 24, 1969. The incident set off days of protests in New York City, centered around the Stonewall, as LGBTQ people took to the streets demanding equality.
At the time, being gay was illegal in most states and there were no laws protecting LGBTQ people from discrimination.
A year later, June 28, 1970, thousands flocked back to the Stonewall in Greenwich Village for the first Christopher Street Liberation Day march, which later became the Pride parade celebrated today in cities around the world.
Photo: Rachel Kaplan for iHeartRadio