Chris Lane Reveals When He Plans On Marrying Fiancée Lauren Bushnell
By Lindsey Smith
June 28, 2019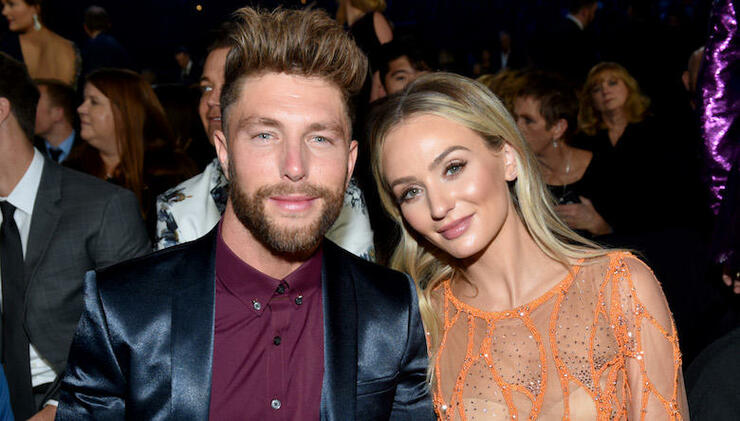 Country singer Chris Lane and Bachelor alum Lauren Bushnell may have just gotten engaged less than two weeks ago, but the loved-up couple is already planning their big day.
In a new interview with ET, the "Take Back Home Girl" singer revealed new details about their upcoming nuptials. "We've definitely talked about it and we're in the beginning stages of trying to figure out when we want to do it," he said. "I don't get a lot of time off on the road but, you know, I'm excited to get to that point."
Lane admitted that he and Bushnell don't want a long engagement and plan on tying the knot sooner rather than later. "I think we'll try and move on it as quickly as we can when the time feels right," he said. "I know she's the one that I want to spend my life with and I think she thinks the same exact thing. So hopefully we don't have to wait too long to start that."
He also confessed their big day is really his fiancée's moment and wants their wedding to look however she wants — aww!
In a romantic video posted June 18, Lane revealed that he proposed to Bushnell. Being a country singer, he wrote a song called "Big, Big Plans" just for her! The track is all about his plans to spend the rest of his life with his love and it plays in the background before he gets down on one knee and asks her to be his wife. 
Chat About Chris Lane Reveals When He Plans On Marrying Fiancée Lauren Bushnell