Lady Gaga Delivers Historic Speech At Pride Live's Stonewall Day Concert
By James Dinh
June 28, 2019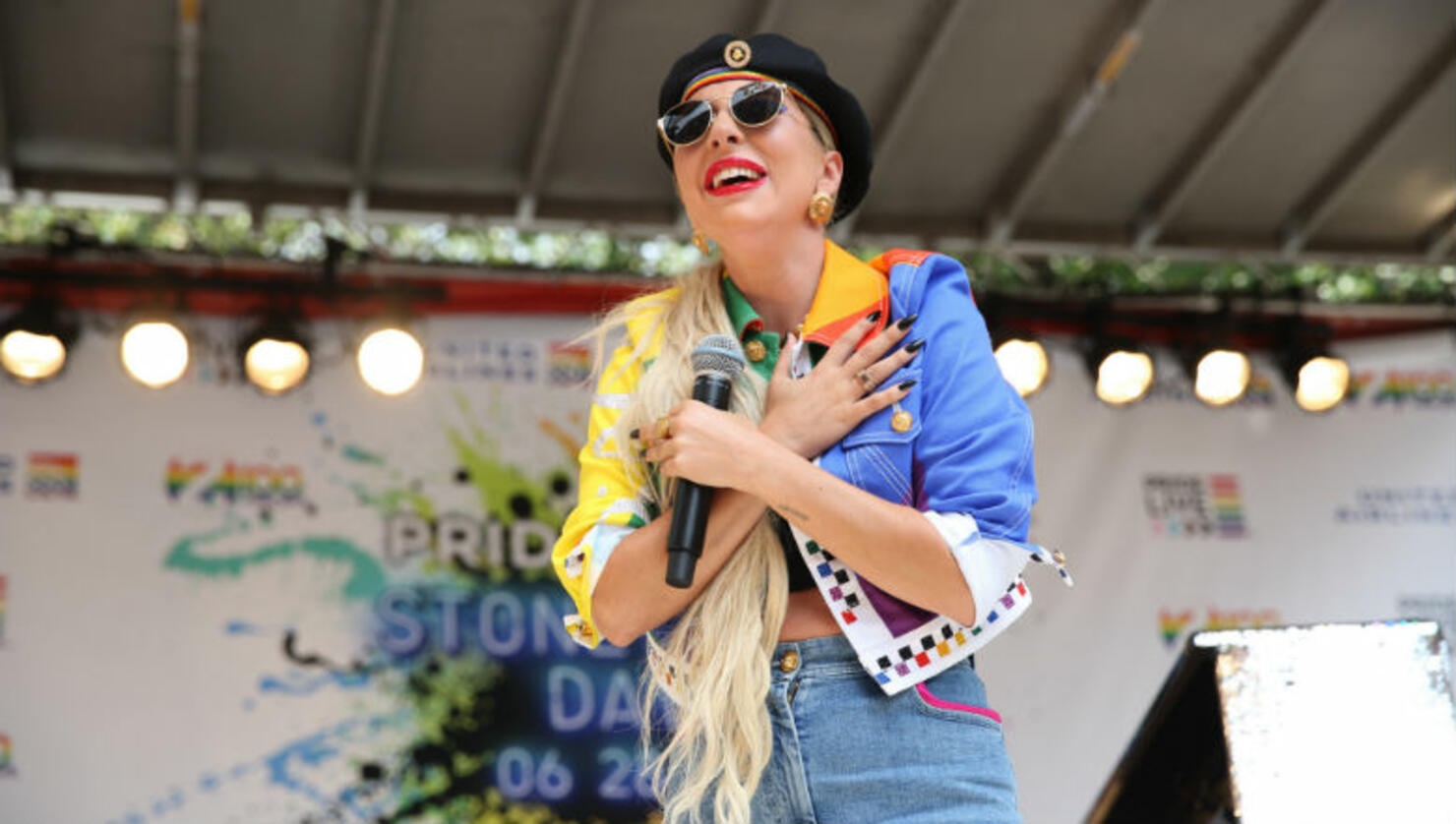 In the early hours of June 28, 1969, members of the LGBTQ community revolted against a police raid at Stonewall Inn in New York City and the queer liberation commenced. Friday afternoon (June 28) saw luminaries like Chelsea Clinton, Alicia Keys and more hit a small stage outside the Stonewall National Monument to celebrate Pride Live's Stonewall Day Concert, which was presented by United Airlines® and Z100 New York. However, it was Lady Gaga who brought the event to new heights when she delivered an emotional-charged speech to the audience.
"This is a celebration of all of you. Four million people in New York City to celebrate their Pride. I may not to some people, some people, I may not even be considered a part of this community even though I like girls sometimes. I would never degrade the fight you have all endured, the adversity that you have all been through to truly be seen, heard or the struggles that you have been through to love yourself and to seek that love from other people," the pop titan said on-stage in a rainbow ensemble. "Honestly, I really, really love you. You are strong. You are so strong. You are so strong. You welcomed me into your community in the most beautiful of ways. My whole life changed because of you."
Mother Monster has always been an avid LGBTQ advocate but her Friday showing did more than just push for acceptance for the community. Her showing demanded acceptance for the community. "This is your freedom. This is your joy that you have deserved always. I will not stop in pursuit of this liberation. I wish to see no more homeless youth in this community. I denounce ostracizing people for who they are," she passionately explained to the crowd.
Gaga concluded her speech by telling the crowd that true love is when you would take a bullet for someone and her love sees no boundaries. "You know that I would take a bullet for you any day of the week," she said. "Thank for you again. I truly, truly love you and thank you for inviting me. Go celebrate yourselves. Happy Pride!"
Pride Live's Stonewall Day Concert also featured celebrity appearances from Donatella Versace, Frankie Grande, Bob the Drag Queen, Whoopi Goldberg, Andy Cohen, as well as a string of folks like Geena Rocero, Blossom Brown, Valerie Jarrett, Wilson Cruz and more.
In case you aren't familiar, in the 1960s, it was still illegal in most states to be gay, with no laws protecting LGBTQI people from discrimination. There were no openly gay politicians or pop culture icons in America. The NYPD was notorious for its strict enforcement of anti-gay laws in the 1950s and '60s, and gay clubs in New York were routinely raided by police of the era. Named for the historic Stonewall Inn, where the riots began, the Stonewall uprising is credited with sparking a generation of activism in the LGBTQ community.
With the gay rights movement building momentum in the late-'60s, police raided the Stonewall Inn one night in late-June for the last time. Patrons tired of police harassment resisted officers. Fights between patrons and police broke out. Word spread through the neighborhood that police were trying to shut down the bar and a crowd gathered on Christopher Street outside the Stonewall. Crowds continued to press back against police, igniting a riot that swept through Manhattan. The ensuing six days of disorder and protest, centered around the Stonewall. Weeks later, organizers led a "gay power" march from Washington Square Park to Stonewall that, again, drew hundreds of demonstrators and press coverage in the city.
The following year, June 28, 1970, thousands returned to Greenwich Village for the first Christopher Street Liberation Day march, which morphed into the annual Pride parades celebrated today in cities around the world.
WorldPride 2019 is in full effect and iHeartPride is celebrating the monumental June celebration with all kinds of coverage. iHeartRadio, Z100 New York and 103.5 KTU are Presenting Media Sponsors for NYC Pride and we're taking the milestone to heart with LGBTQ-focused coverage on everything from entertainment, politics and details on the summer festivities. After all, it does coincide with the 50th anniversary of the Stonewall uprising. Stay tuned for more on World Pride 2019 and keep an eye out for our float in the Big Apple's all accumulating parade on June 30!
Photo: Rachel Kaplan for iHeartRadio