Chris Pratt Gets 'Best Birthday Present' From Wife Katherine Schwarzenegger
By Paris Close
June 30, 2019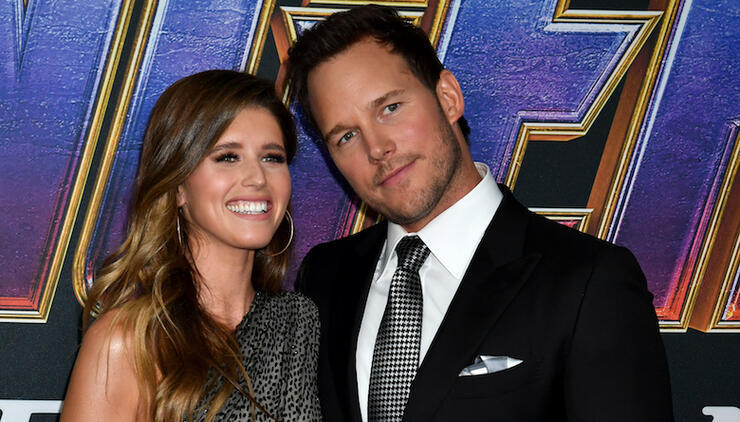 Chris Pratt received the sweetest birthday gift ever from wife Katherine Schwarzenegger.
The Avengers: Endgame actor celebrated turning the big 4-0 on June 21, and took to Instagram this weekend to share the surprise present he received from the love of his life. "Thank you Katherine for my new pet Kune-Kune pigs!!! Best birthday present ever!!" Pratt captioned an image of his adorable pet piggies, whom he's named "Tim and Faith."
"They're beautiful and their love is palpable and inspiring. I love them and can't wait to watch them grow," Pratt added. "And no they will not be bacon! They are the newest members of the Friendly Kingdom, select animals including sheep, goats, and pigs who we've pardoned. They will spend their entire lives thriving at the farm, until they pass naturally many, many years from now."
He continued: "Historically our relationship with animals has taught us so many valuable life lessons- ranging from the harsh realities of the cycle of life to the rewards of compassion, stewardship, love and care. #godbless #friendlykingdom #farmlife."
Pratt's b-day surprise comes weeks after he and Schwarzenegger tied the knot in a romantic, close-knit wedding ceremony in Montecito, California on June 8. After seven months of dating, the newlyweds announced their engagement on Instagram in January. "Sweet Katherine, so happy you said yes! I'm thrilled to be marrying you. Proud to live boldly in faith with you. Here we go!" the action star wrote along with an affection image of the pair locked in a warm embrace.
See Pratt's piglets below.
Chat About Chris Pratt Gets 'Best Birthday Present' From Wife Katherine Schwarzenegger