Dog The Bounty Hunter Gives Emotional Speech At Beth Chapman's Memorial
By Peyton Blakemore
June 30, 2019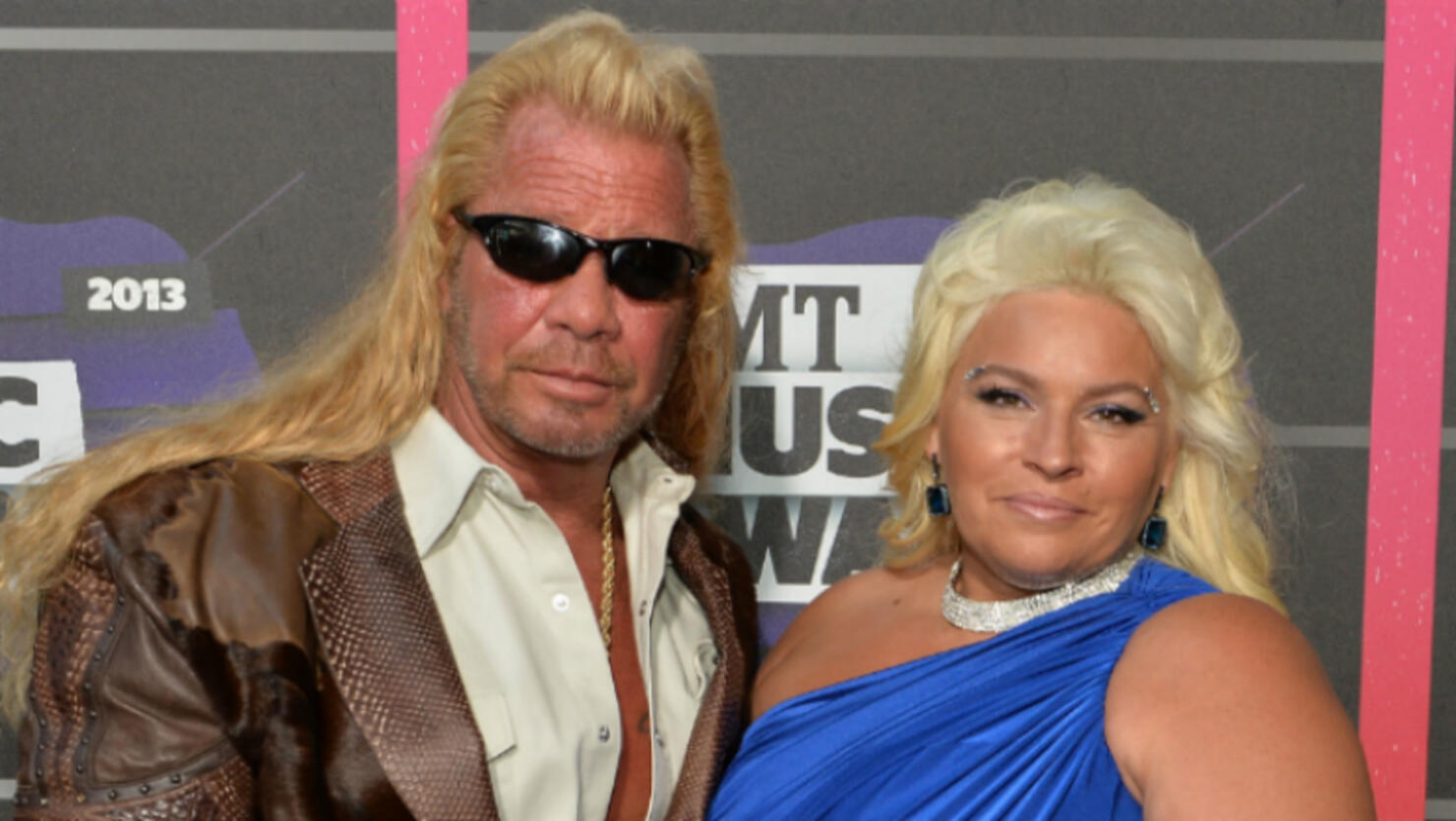 Beth Chapman has been laid to rest.
The 51-year-old's family, friends, and fans gathered at Fort DeRussy Beach in Waikiki on Saturday (June 29) to say their final goodbye with a beachside memorial service that included an emotional speech from her husband Duane "Dog" Chapman.
"After my mom died, I said well, 'My mom is in the Earth'... In my tribe, we believe she becomes part of the Earth, the sea, the sky, and the rain. Beth is going to be placed here too, she got here before I did, it's my island," he said. "She said, 'Please, Hawaiian style, Duane Dog Chapman.' I tried to have her call me Dog for so many years. She said, 'Please do this right,' so I appreciate everyone being here.
"I have to go out on the boat so I can see everybody right, its Hawaiian tradition and style," Dog added. "Thank you all, God bless, Aloha."
Beth's Hawaii memorial service also included a Hawaiian chant known as an oli, a prayer, and a paddle out with family and friends in her honor. A second service will be held in Colorado. She was cremated, per her final wishes.
As previously reported, Beth made sure her family was aware of her wishes log before her passing. According to TMZ, Dog and their children "had several discussions with her about her memorial arrangements if she died." A source told the site, "Beth's talks with her family about what to do after her passing were not easy to have," but the family is glad they did it so they can carry out her wishes.
The 51-year-old reality star, who had been battling Stage 2 throat cancer since 2017, died Wednesday morning (June 26) after suffering a choking incident, which led her to be placed in a medically-induced coma three days prior.
Dog confirmed the devastating news in a statement on Twitter. "It's 5:32 in Hawaii, this is the time she would wake up to go hike Koko Head mountain. Only today, she hiked the stairway to heaven," he wrote. "We all love you, Beth. See you on the other side."
Photo: Getty Images