Miley Cyrus Delivers Profanity-Filled Speech On Politics At Denmark Show
By Paris Close
June 30, 2019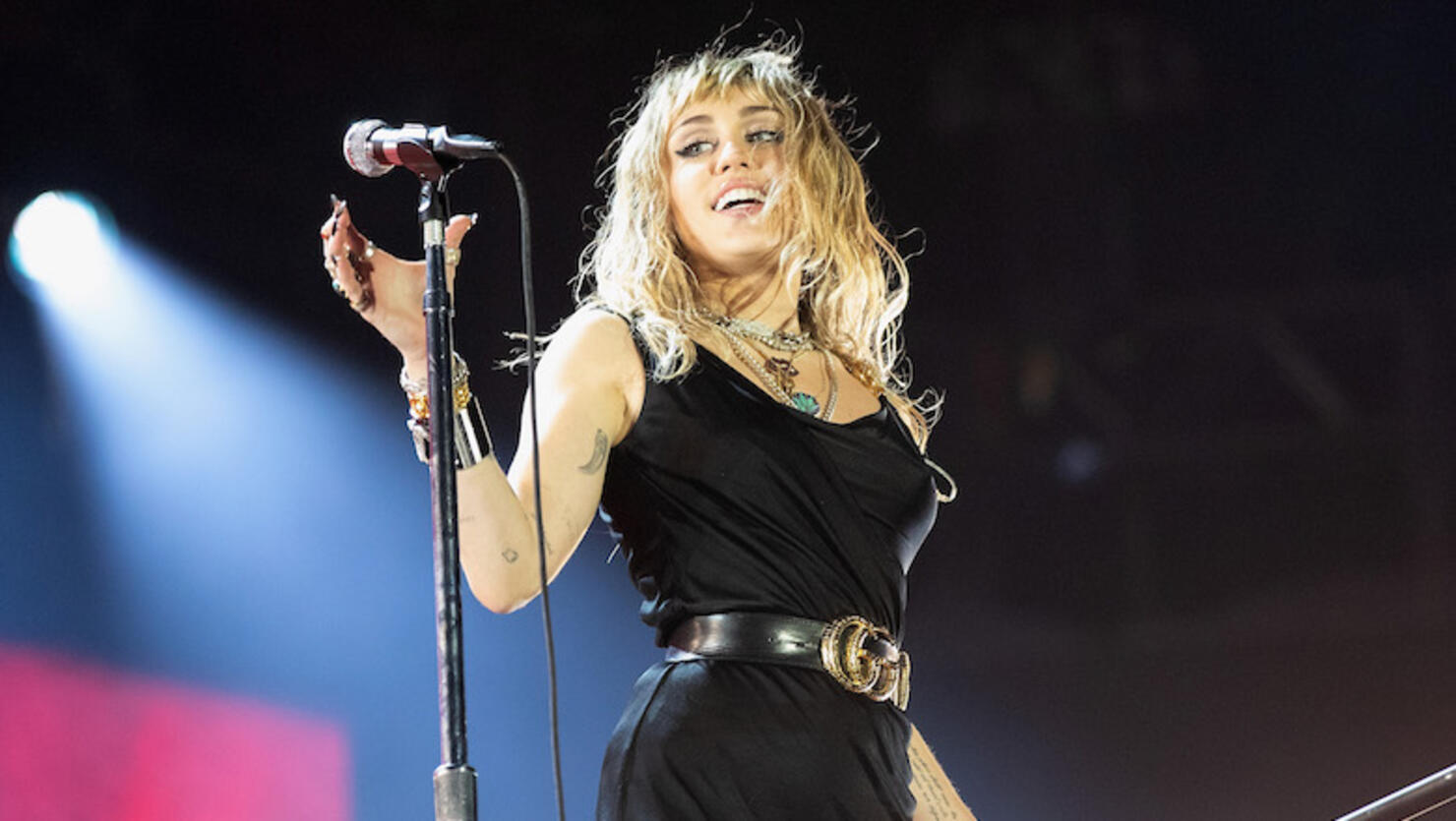 Miley Cyrus wants Americans to make the earth a better place… or else.
Before closing out her set at Tinderbox Festival 2019 in Odense, Denmark, on Friday (June 28), the "Malibu" singer used the moment to give her own country (the United States), a piece of her mind about the ways in which it has failed to protect members of the LGBTQ community nor regard the real-life threat of climate change.
Cyrus launched into her expletive-charged speech telling fans, "I was told backstage that I might offend some people by calling my country sh—y." However, the pop star, who has been an outspoken supporter of her queer followers, stuck to her words, arguing that in her homeland, "my friends that are gay … feel unsafe to walk on the f—ing street," which drew cheers and applause from the crowd.
The 26-year-old then turned her focus on how her country's wasteful habits are threatening wildlife and the entire planet. "All of you all know how important it is for you all to be involved in politics," Cyrus told the audience. "The youth, this generation, we are the last f—ing hope on this dying f—ing planet. It is begging you to f—ing go clean up the mother f—ing ocean."
"I don't like that there's more f—ing trash in the water than living f—ing animals that deserve to be there that have nowhere else to go. And by the f—ing way, we don't have anywhere to go either," she added before concluding with the warning, "There's no Planet B, so don't f—k it up!"
i guess posting that video so she can get dragged for feeling confident in her own body insted of this one where she gave an amazing speech about climate change and helping the world from dying it was easier for you pic.twitter.com/uqbnfwWX7j

— lucas | fan account (@mileysunholy) June 29, 2019