Selena Gomez Had The Best Time Celebrating Cousin's Bachelorette Party
By Paris Close
June 30, 2019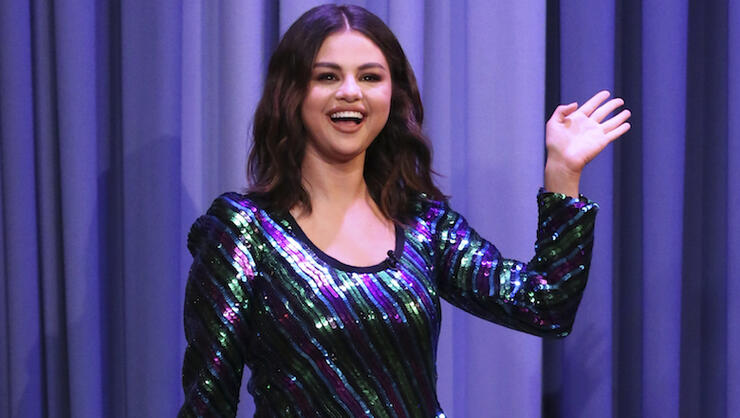 Selena Gomez always puts her loved ones first.
The "Hands to Myself" singer jetted off to Mexico this weekend to celebrate her cousin Priscilla DeLeon's upcoming wedding to fiance Jay Cosme — and it looks like she's having the time of her life. On Saturday (June 29), one of Gomez's friends, Theresa Marie Mingus, shared a snap of the girl gang lounging poolside inside a cabana in Puerto Vallarta, along with the emotional caption, "my fam is getting married 😭."
According to Elle, Cosme and DeLeon became engaged in March 2016. The "Back to You" artist celebrated her cousin's engagement via Instagram, writing, "We have waited our whole lives for this #whyamIactinglikeigotaring." The sweet surprise was made even sweeter the following year when DeLeon announced Gomez as her Maid of Honor with an adorable black-and-white image of the pair posing together on Instagram.
Taking to her duties as bridesmaid, the "Taki Taki" musician flew out to Texas to help the bride-to-be pick out her perfect wedding dress — which Gomez later surprised her cousin by buying it for her. "When your maid of honor makes your dream dress a reality and surprises you with it!" DeLeon captioned the precious moment on Instagram.
Gomez is no stranger to stepping out of the spotlight to support her friends and family. Earlier this year, she was pictured having a blast and socializing at her best friend Courtney Barry's bridal shower.
Personal relations aside, the 26-year-old has also been priming Selenators for the release of her third studio album, which the songbird confirmed earlier this month was "finally done."
Photo: Getty Images
Chat About Selena Gomez Had The Best Time Celebrating Cousin's Bachelorette Party