Billie Eilish Opens Up About Going To Therapy, Losing Trust In Her Friends
By Katrina Nattress
July 1, 2019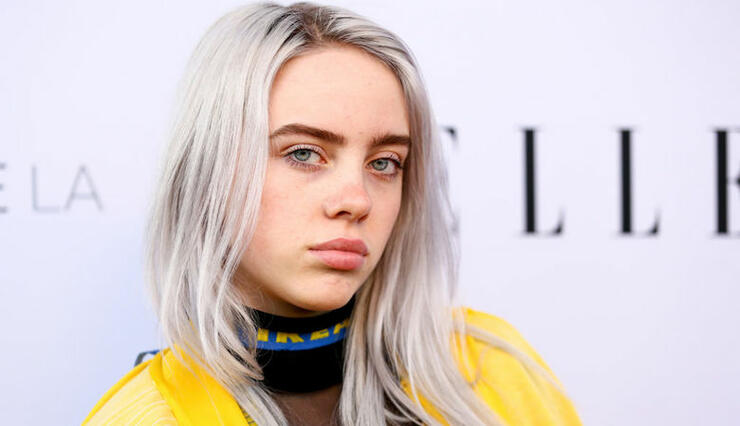 Billie Eilish's rise to superstardom has been meteoric; however, the life of a celebrity is a hard one. Especially for a 17-year-old girl. During a recent chat with The Sunday Times Magazine, the "Bad Guy" singer opened up about the ways success has complicated some of her relationships.
"I don't know. People don't like my job. I can't tell anyone about it. Because either it sounds like I'm bragging, or it sounds like I'm being ungrateful," she lamented. "I've started going to therapy, because it's the only person I can talk to."
She also opened up about losing the trust of some of her oldest friends in her hometown of Los Angeles. "[Trust is a] huge one. Some really close friends last year that I thought I could trust completely just used the f**k out of my name. And then complained about it," she revealed. "I was like, 'What are y'all doing? If you're going to dick ride me, at least enjoy the ride.' I don't know who to trust any more."
The anti-pop star will be on the road for the rest of the year, including a stop at the iHeartRadio Music Festival. Billie Eilish is performing at this year's Daytime Stage at the iHeartRadio Music Festival in Las Vegas on September 21st alongside a lineup of incredible rising stars. A lineup of superstars are also set to perform on the main stage at T-Mobile Arena throughout the weekend, and fans across the country can tune in and watch an exclusive live stream of the show via The CW App and CWTV.com. Then, on October 2nd and 3rd, relive all of the epic performances from the weekend during a televised special on The CW Network at 8pm ET/PT. And leading up to the official television special, The CW will also air an hour-long Best Of Special on Sunday, September 29th at 8 p.m. ET/PT.
Photo: Getty Images
Chat About Billie Eilish Opens Up About Going To Therapy, Losing Trust In Her Friends