Lady Gaga & Adele Invited To Join The Motion Picture Academy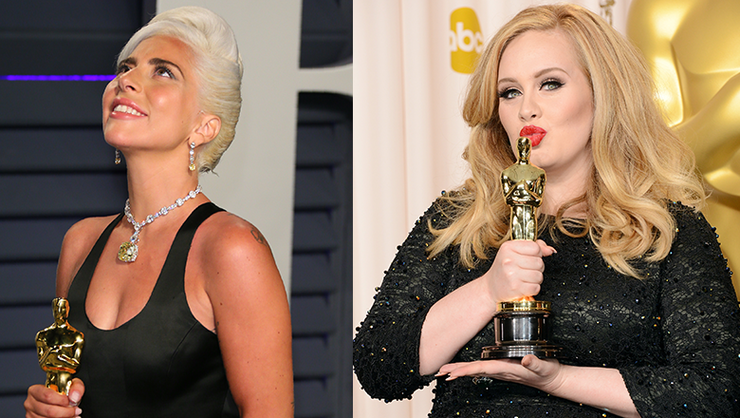 The Motion Picture Academy has a ton of new members after inviting 842 actors, musicians, directors, film editors and more to join the prestigious organization. Members of The Motion Picture Academy are eligible to cast their vote for The Academy Awards every year and help decide which of the nominees should take home the Oscar.
Though the full list is quite long, there's a bunch of recognizable names in there. Both Lady Gaga and Adele are among the nominees. The songstresses won the Oscar for Best Original Song in 2019 and 2013 respectively. Adele took home the award for "Skyfall" from the James Bond film of the same name. This was the first Oscar awarded to a Bond film in 47 years. Gaga was awarded the same award 6 years later for "Shallow" from A Star is Born.
Gaga and Adele are joined by Claire Foy, Gemma Chan, Sterling K. Brown, Tom Holland, Mark Ronson and Winston Duke. According to The Hollywood Reporter, The Academy's latest round of invitees are 50% female and 29% are people of color.
It's an especially exciting week for Gaga, as the soundtrack for A Star is Born went double platinum just a few days ago. Gaga celebrated the milestone on Twitter by sharing a retweet from the Oscar-nominated film's official Twitter account.
Though Gaga and Adele have to comment on their invitation to join The Motion Picture Academy, it's easy to imagine both powerhouse singers are over the moon.
Photo: Getty
Chat About Lady Gaga & Adele Invited To Join The Motion Picture Academy