Meghan Markle & Prince Harry Have Already Gone Through 3 Nannies For Archie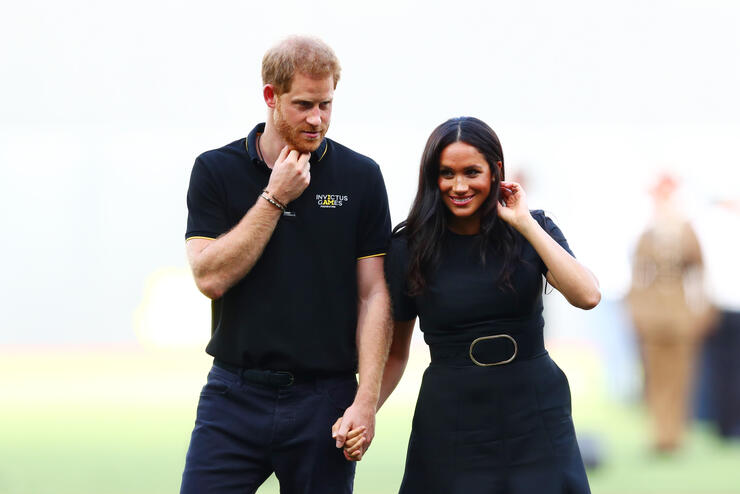 Finding the right person to take care of your newborn child can be challenging. Prince Harry and Meghan Markle are learning that as they search for the perfect nanny to help care for baby Archie. According to a new report from The Sun, the Duke and Duchess of Sussex are on their third candidate already. As many of you know, Archie is just about two months old.
The Sun's source explains two nannies have already left their service because "often there are different needs at different stages of the baby's life. The first nanny was a night nurse." The source added that choosing the person to take care of your infant is "deeply personal" and "depends on the needs of the baby and parents." In addition, Meghan and Harry reportedly "do not want to rush this or take any risks getting this decision right."
Before Archie was born in May, there were rumors Harry and Meghan wouldn't be hiring a nanny at all. Though they ultimately did decide to hire some help, the Sussexes plan to be hands-on parents with their son. They've also had a bedroom renovated for Meghan's mom, Doria Ragland, so she can stay with them for long periods of time.
While Archie has remained out of the public eye over the past two months, he will go on his first royal tour with Mom and Dad this fall. The happy family will visit Southern Africa on official royal business. There's sure to be a ton of cute moments with the newest member of the royal family. Maybe his nanny will also be along for the tour, as well!
Photo: Getty