Imagine Dragons' Dan Reynolds Raises $100,000 For LGBTQ+ Organizations
By Katrina Nattress
July 2, 2019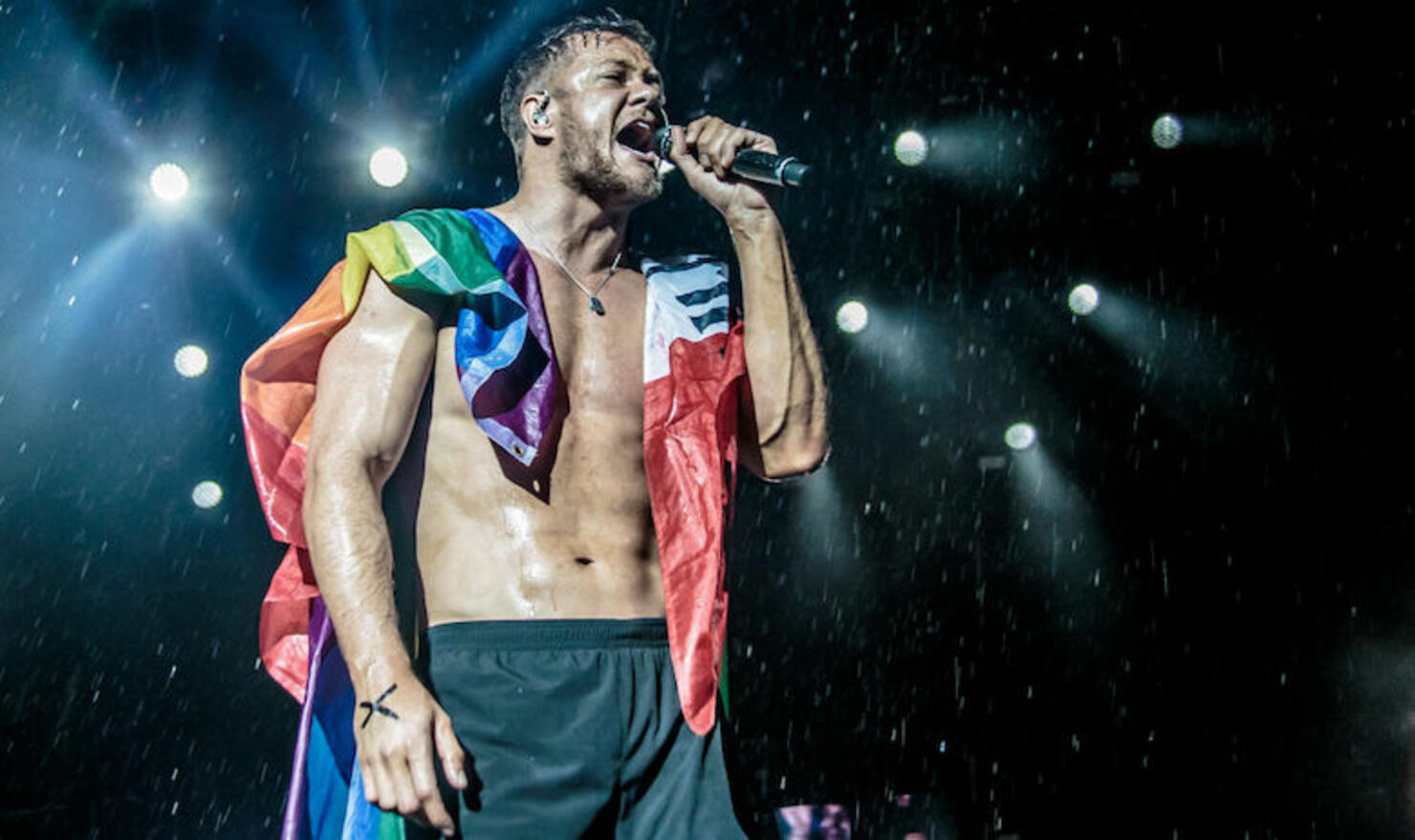 Dan Reynolds is passionate about music, and he's just as passionate about helping those in need. In 2017, he founded the LOVELOUD Foundation to help support LGBTQ+ youth in his home state of Utah and beyond by putting together an annual festival to raise money for organizations like Encircle, The Trevor Project, Tegan and Sara Foundation, GLAAD, The Human Rights Campaign, and many more. The Imagine Dragons frontman is also quite the gamer, and recently teamed up with XBOX to compete in a challenge with the opportunity to raise $100,000 for his foundation.
After completing three challenges that involved gaming skill, musical knowledge, and teamwork, Reynolds was able to secure his winnings, which will go towards those organizations that help LGBTQ+ youth both locally and nationally.
"What LOVELOUD does, it raises money for LGBTQ youth," he explained after winning the challenge. "All the money raised at the festival goes towards different organizations, national organizations, like GLAAD, the Trevor Project that does incredible, life saving work for LGBTQ youth, and also local charities all throughout Utah that are on ground zero really helping these youth. So, it's really important work."
Watch Reynolds and Xbox Game Pass Challenge host Benny Perkin successfully complete their challenges and discuss the importance of LOVELOUD below.