Watch Paul McCartney Sing The Beatles' "Helter Skelter" With Steven Tyler
By Andrew Magnotta @AndrewMagnotta
July 2, 2019
If Steven Tyler is in the same city Paul McCartney is playing, the Aerosmith front man is going to be at the show.
Tyler is as big a Beatles fan as anyone in the world, so of course he was game when Macca invited him on stage to help sing "Helter Skelter" this past weekend.
On Saturday, Tyler shared video of the collaboration to his Facebook page. The clip opens with Tyler singing along to "Hey Jude" with the rest of the T-Mobile Arena crowd in Las Vegas.
"Have you ever been in a situation where something just makes your day?" Tyler asks the camera. "Better than that: Paul McCartney," he adds, before the video cuts to McCartney and Tyler singing The Beatles' hard-rocking White Album classic "Helter Skelter."
Aerosmith is in the midst of the second leg of the band's 50th anniversary residency at the Park Theater at Park MGM in Las Vegas. In August the band will take its show on the road to a handful of East Coast MGM properties. Get all the show dates here.
McCartney's own 'Freshen Up' tour has dates on the books for North American through July 13. See the live dates here.
Photo: Getty Images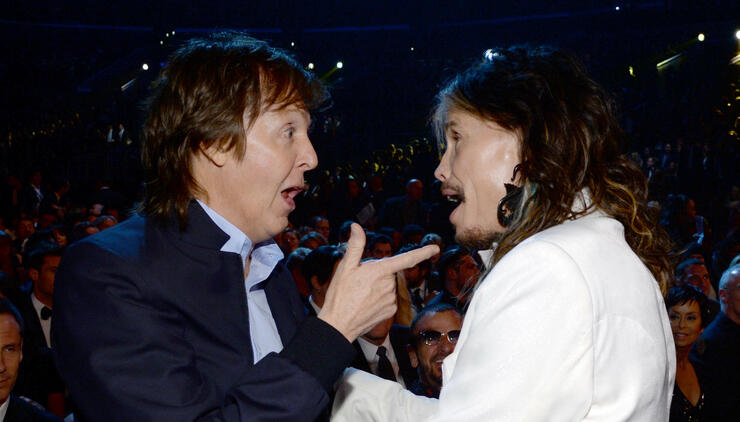 Chat About Watch Paul McCartney Sing The Beatles' "Helter Skelter" With Steven Tyler