Blink-182 Recreate 'Enema Of The State' Album Cover In New Tour Video
By Katrina Nattress
July 3, 2019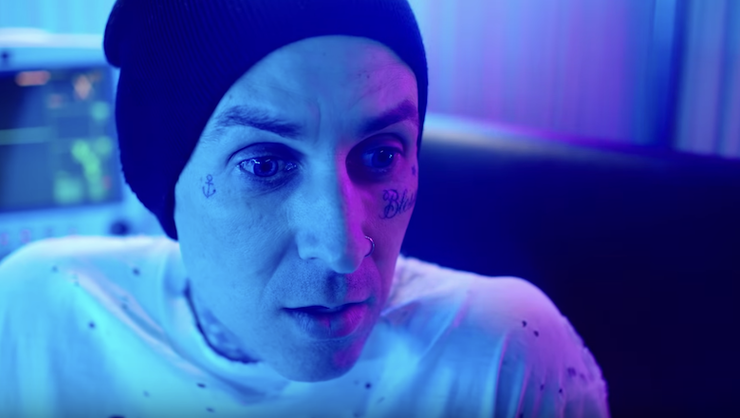 The Enema of the State 20 year celebration is continuing for blink-182 fans. Last week, the band embarked on a summer tour that sees them playing their seminal album in its entirety, and now they're recreating the iconic album art in a new tour video.
The original cover features adult film star Janine Lindemulder, so the band sought out a model in the same industry for "Travis' Pre-Tour Checkup." The minute-long clip features Riley Reid in that signature nurse outfit and a confused Travis Barker who's not quite sure what's going to happen to him on the examination table.
Watch the full clip below.
Enema of the State cover photographer David Gold­man recently reflected on the photoshoot to The Face. "Initially the album was gonna be called Turn Your Head And Cough, so for me it seemed obvious – there would be a nurse and she would have a glove on and she would grab your balls and tell you to cough. That gesture implies a prostate exam but what­ev­er – it's a graphic shape. And they picked the model," he explained. "They were just three young guys who have asked for a porn star to be on their album and got her. It was an exciting time – they were kin­da like high-school kids [who have] the hot girl showing them interest."
Blink-182 is on tour all summer. Check out a full list of dates here.
Photo: Getty Images
Chat About Blink-182 Recreate 'Enema Of The State' Album Cover In New Tour Video