Hilary Duff Shamed, Accused Of Child Abuse For What She Did To Her Daughter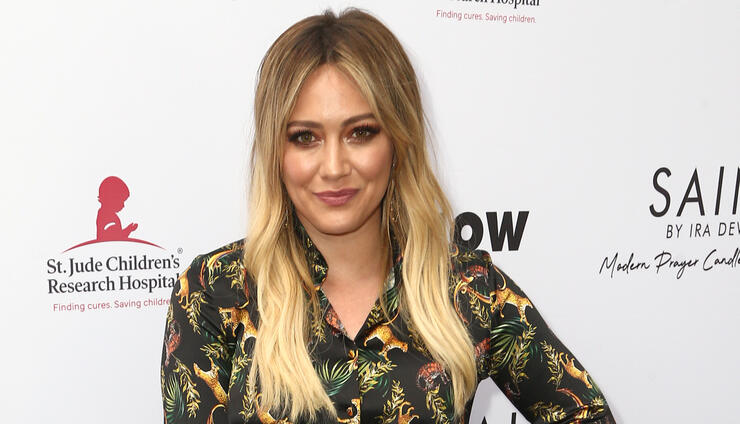 Hilary Duff has left fans divided over an image showing her infant daughter Banks with pierced ears.
On Tuesday (July 2), Duff, who welcomed her child in October 2018, surfaced on her Instagram Stories to make a formal and nonchalant announcement about her 8-month-old daughter. "Yes we pierced her ears," the Disney Channel alum captioned a photo of Banks sporting fresh stubs.
Hours before, a black-and-white photo Duff shared of her daughter, whose studs are on full display in the pic, earned the actress an onslaught of backlash from a league of mom-shamers. "I can't fathom why you would you think it's okay to have your daughters ears pierced," one fan wrote, accusing her of subjecting Banks to "tremendous amount of pain and discomfort."
Another added: "I can't believe someone who seemed so screwed on pierced her babies ears, causing unnecessary pain that isn't for medical reasons done by a fully qualified medical professional is child abuse in my eyes."
Others defended the star against claims of abuse, with one arguing: "Piercing the earlobe is just not that painful...it's just the click of the gun that can startle very young kids, that is why a 3, 4 or a 5, 6 year old will sit there and have BOTH done!"
"Got my bubs ears pierced at 3mths old, she didn't even wake from her sleep, not one single problem with them," wrote another commenter. "You all crazy giving someone crap over what they do to 'their' child."
According to the American Academy of Pediatrics (AAP), "there is no fixed age for piercing your child's ears, and regardless of the age, ear piercing is not risky as long as it is done correctly and hygienically." Even so, AAP recommends waiting until the child is old enough to care for the pierced ear(s) on their own.
Chat About Hilary Duff Shamed, Accused Of Child Abuse For What She Did To Her Daughter