Ava Max and NCT 127 Drop Empowering 'So Am I' Remix
By Connor Hachey
July 5, 2019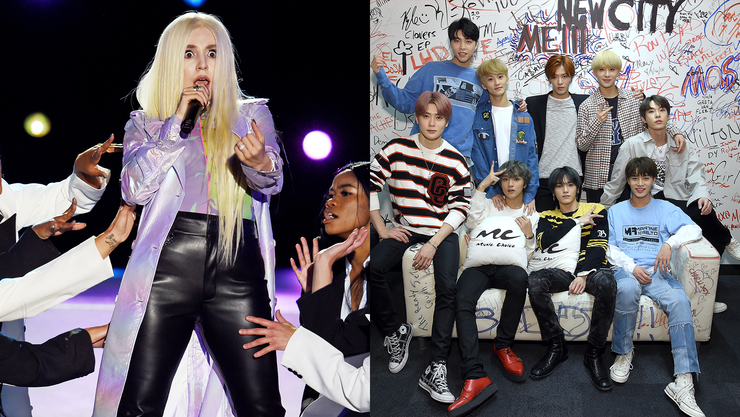 Ava Max continues to stake her claim as one of pop music's best and brightest by tapping K-pop mega-stars NCT 127 to feature on an updated version of fan-favorite "So Am I." The track was originally released solo back on March 7th by the "Sweet But Psycho" performer, but has since been re-released with several official remixes.
Sonically sticking with Max's signature electro-pop sensibilities, "So Am I" is a song about self-acceptance and the idea that perfection doesn't really exist. Ava commented on the track's meaning by calling it a celebration of "what really makes you different."
So Am I' is about loving yourself, being different, being an outcast and not fitting in the format that society wants to put us in – just celebrating what really makes you different. Whenever I'm feeling down, I remind myself that my flaws make me perfect, because in reality there is no perfect.
On the chorus she seeks to relate with all her Avatars (the name she uses to lovingly refer to her fans) and assure them that she too knows what it feels like to be outcast.
Do you ever feel like a misfit? Everything inside you is dark and twisted Oh, but it's okay to be different 'cause baby, so am I...Do you ever feel like an outcast? You don't have to fit into the format, but it's okay to be different 'cause baby, so am I
NCT 127's Mark and Taeyong join Ava on a new verse mixed with English and Korean lyrics, assisted by band members Jaehyun and Doyoung with new vocals.
The K-pop group, represented by Korean management company SM Entertainment, has slowly started to make their mark on the American scene. They just wrapped up an 11 city 'Neo City' United States tour and charted at No. 11 on the Billboard 200 with recent album We Are Superhuman.
Photos: Getty Images
Chat About Ava Max and NCT 127 Drop Empowering 'So Am I' Remix