Shawn Mendes Melts Hearts Letting 'Little Angel' Fan Kiss Him During Show
By Paris Close
July 5, 2019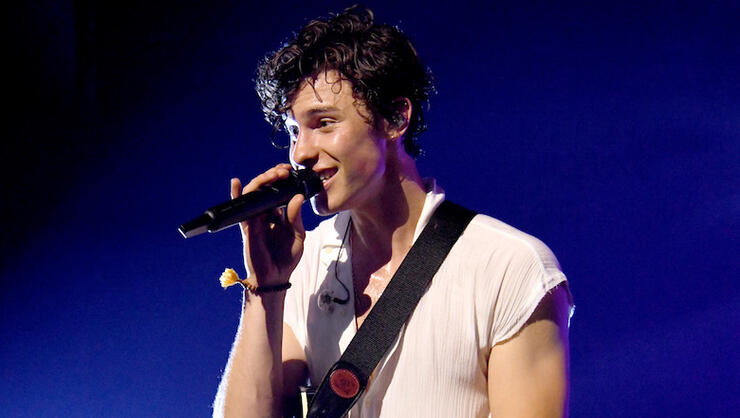 Shawn Mendes is the sweetest person ever!
It's no secret every Mendes Army's dream is to one day plant a kiss on the "Lost in Japan" crooner, and that's a wish the 20-year-old granted one special fan at one of his recent concerts. Mendes shared the heartwarming moment on Instagram in a slow-motion video from last night's (July 4) show in Denver, Colorado, in which the singer goes in for a hug from one of his young fans and she returns the gesture by kissing him on the cheek. As Mendes begins to pull away with a smile, you can see the little girl cheesing from ear to ear over smooching her crush, and it's the most precious thing.
"Got a kiss from a little Angel in Denver the other night x," the "Senorita" star gushed in the caption of the black-and-white clip.
Of course, fans and celebrities alike went insane over the unforgettable moment, including Halsey, who wrote, "Why are you the sweetest boy in the world."
"Noooooo oh my goodness my heart just completely exploded … Wholesome level unreal," wrote one user, as another fan responded, "She will never ever ever forget that moment."
Speaking of crushes, it was just last week Mendes admitted he still had a huge crush on Harry Potter's Emma Watson (a.k.a "Hermione Granger") during a Q&A for VIP fans at one of his concerts last week. "I really just do love Emma Watson still," he revealed. "I'll tell her that."
Photo: Getty Images
Chat About Shawn Mendes Melts Hearts Letting 'Little Angel' Fan Kiss Him During Show